Wish you could read consumers' minds?
You can. While they're shopping your product category in-store.

Here's how: use their smartphone to send a Point of Emotion® survey. Hear what they're thinking and why—in real time.
"We're really excited about MFour's shopper insights. Your deliverables are fabulous!"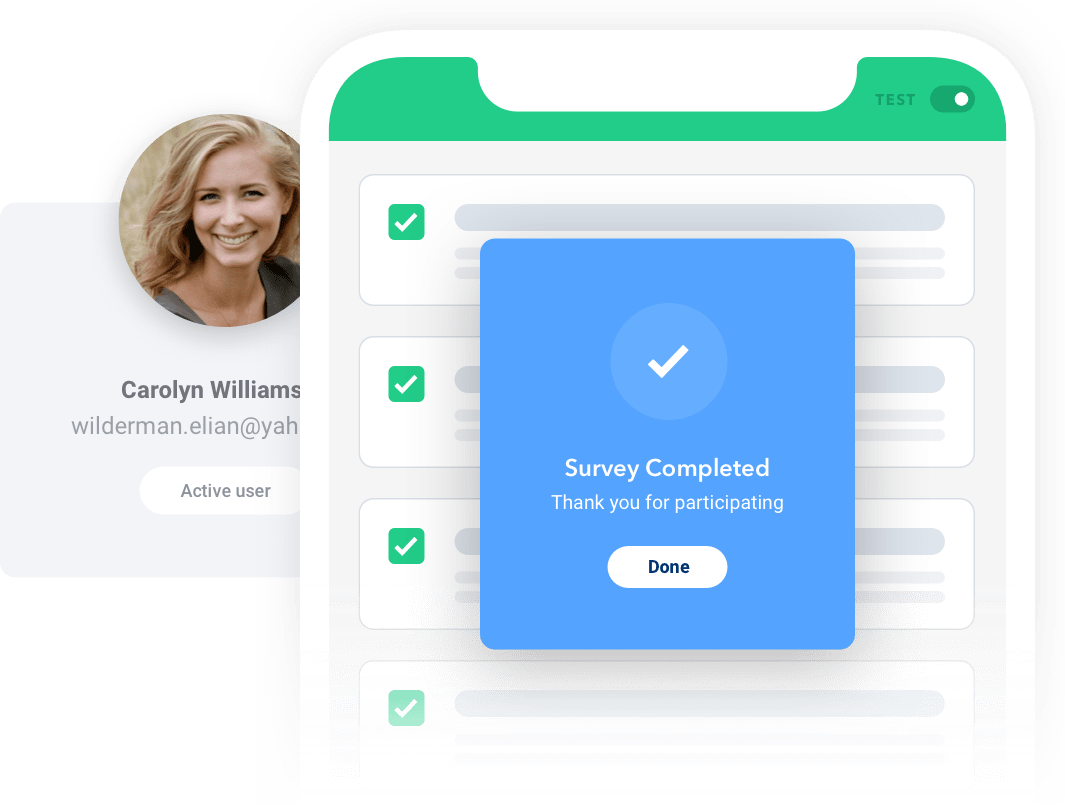 Get validated, real-time feedback.
The Point of Emotion® is primetime.
Your buyer is in-store, or just leaving, and their opinions are fresh in their mind. Ask consumers what they think. While it's top-of-mind.

There's an app for that: Surveys On The Go®.

It's the nation's largest consumer panel and also the highest-rated research app. With it, you get observed location data and survey feedback from validated, first-party mobile consumers.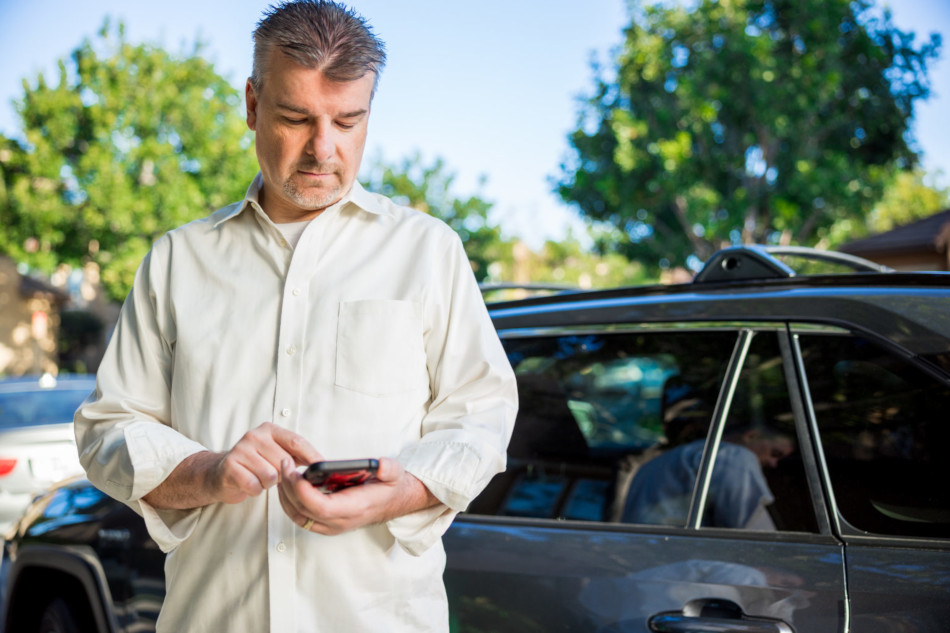 What really happens in-store?
Find out. Do you need insights to things like…
Is your pricing competitive?
Can people find your brand in-aisle?
What are drivers and barriers to purchase?
Are product displays having an impact and in compliance?
How is your brand perceived compared to nearby products?
Is packaging and merchandising resonating with consumers?
Start talking with consumers in real time.
Use GeoValidation®, our way to get location access to consumers, so we know when they're in-store and ready to give the feedback you desire.
Get insights from the nation's largest, highest-rated consumer panel at the Point of Emotion®.
How to stand out in the aisle…
Why real time matters.
Do you remember what you bought last week? Probably not.
Most of us have a hard time remembering what we ate for breakfast, let alone our last shopping trip… but, don't worry. Here's where we help.
Consumers can give you real-time feedback at the Point of Emotion®, wherever they are. They just need their phone and the Surveys On The Go® app. Sit back and hear what they think. Watch their videos and see the pictures they take to understand their experience with your products.
Real example: Scent boosters.
Goal
Goal
Get pre-launch data for product rollout decisions.
This leading CPG company was ready to roll out a new product. Before they did, however, they wanted to understand the laundry care competition in scent boosters. Click on "Approach" and "Results" to see what they did.
Approach
Approach
Adults 18+ who buy scent boosters were identified in our consumer panel. Participants were asked about their usage and 50 did an at-home trial. Their responses were matched to our behavioral data via the Surveys On The Go® app.
Results
Results
Scent is more important than price when shopping for a booster.
This makes sense, but what's also interesting is the desire to trial the product (smell it) while shopping and how much of an impact the packaging has on the purchase. It better smell good, but consumers can also sniff out a good bargain.
If you're looking for the voice of customers, we can help. Our surveys and behavioral data allow you to see in-store and online behavior. In one place. It's the omnichannel view you need to be competitive in the market.
Gain insights into what you need for success. Whether that's at a retail store, online—or both.
Consumer research: in 4 simple steps.

Reach Your Target
Reach your target audience: 10 million daily consumer journeys.

Specific Destinations
Select the destinations you want to track consumer visits.

Immediate Feedback
Get immediate feedback, complete with pictures & video.

Eliminate Recall Bias
Remove recall bias by sending surveys at the Point of Emotion®.
Join in the experience as shoppers consume your products. Let them help you answer the tough questions: "Why isn't this selling like we thought it would?" and "How do we measure up to the competition?".
Get answers now with high-quality, first-party consumers.
Talk to your buyers, right now.
Get projects done fast.
See 10 million, daily journeys.
Collect in-store + online behavior.
Talk to real, first-party consumers.
---
Trusted by leading organizations.