Target
With more than 120 customizable variables and screening criteria, you can target consumers at retail locations to capture consumer insights—during, or after, their shopping experiences.

Custom Quotas
Choose from 120+ demographic variables and thousands of nationwide retailers.

U.S. Millenial Generation
Target Millennials between 18 and 36, according to latest census representation.

18+ U.S. General Population
Automatically target the 18+ U.S. general population based on the latest census data.

U.S. Gen Z Population
Target Gen Z—13 to 20. Under 18 surveys are reviewed for age-appropriate content.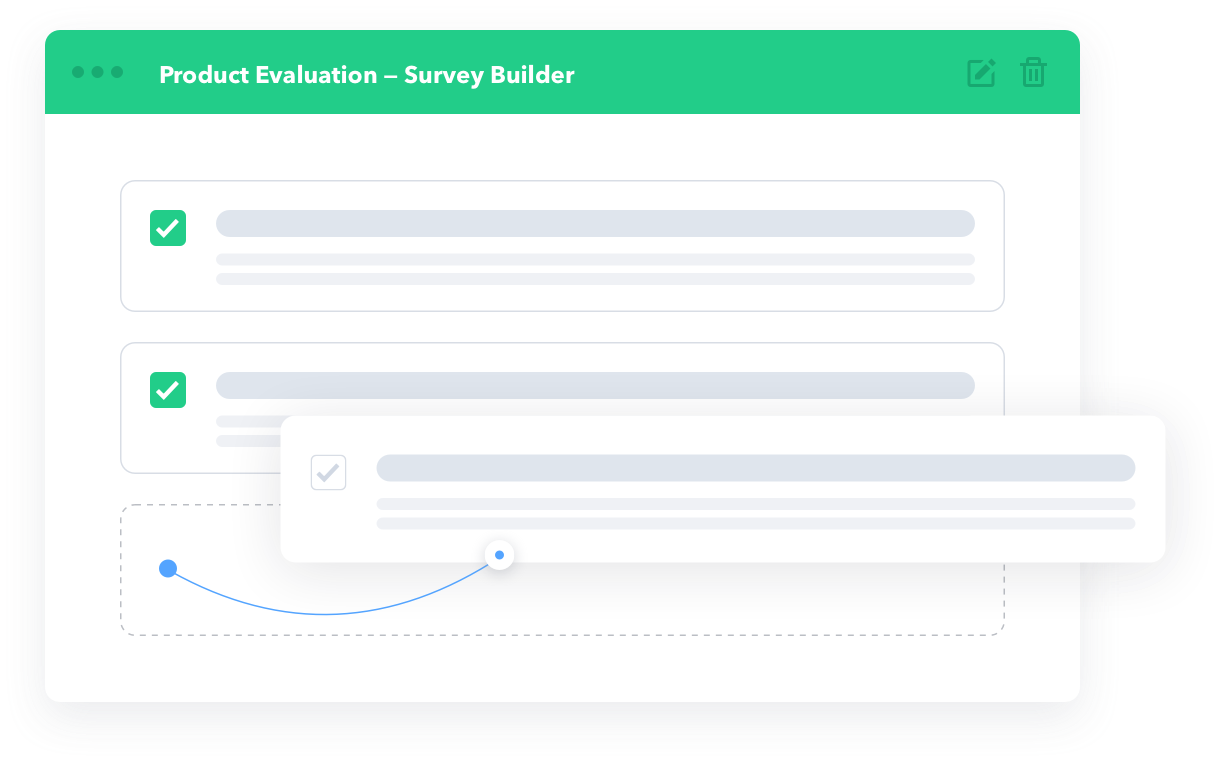 Build
Your own survey with access to more than 120 question types. Tailor it directly to your consumers. Ask up to 100 questions and get responses from up to 1,000 panelists. Take advantage of mobile device capabilities, including GPS functionality, the multimedia capture and mobile tracking by the app, device type, operating system and more.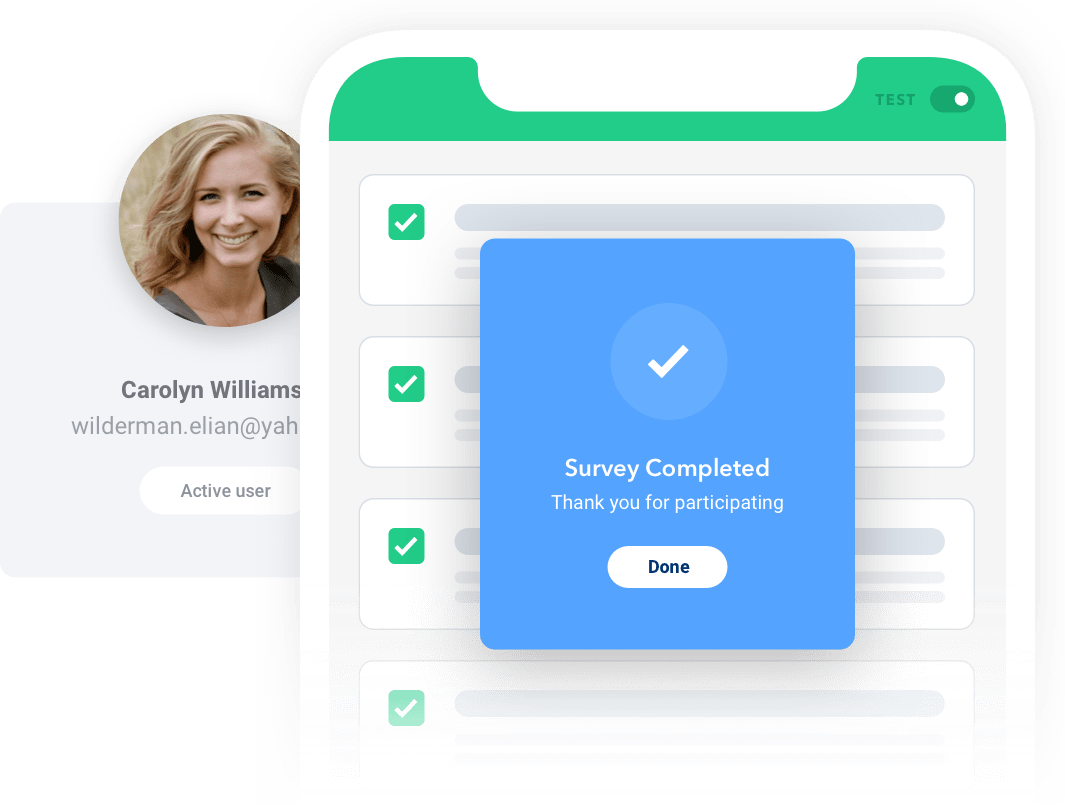 Test
Your survey to ensure quality. Know what respondents will see ahead of time. This allows you to make changes in question design and flow before you submit for fielding. Test your graphics, multimedia and logic branching to guarantee a great respondent experience.
Field
Your survey to our consumers. It's all done with Surveys on the Go ® the nation's largest, highest-rated consumer survey app. Leverage smartphone technology to acquire deeper insights and more accurate data while reaching the hardest-to-find demographic groups, including Millennials, Hispanics and African Americans.
Push Notifications

Send notifications and messages to users directly on their smartphones or alert them to available surveys.

Video Playback

Video playback/heat mapping, dial test video clips and rate images.

Camera

Photo & video capture/barcode scan. Take photos to understand what's important to consumers.

Fingerprint Validation

Scanner IDs respondents who log into our survey app with a fingerprint.
GeoValidation®

Pinpoint users' locations to validate eligibility for surveys while they enter or exit a retail location.

Cached Surveys

Quick load speed/smoother UX. Take surveys even without a cell phone signal.

Microphone

Listen to consumer feedback immediately after their experience or active/passive listening.

Speaker

Audio playback, play audio clips such as commercials, songs and messages.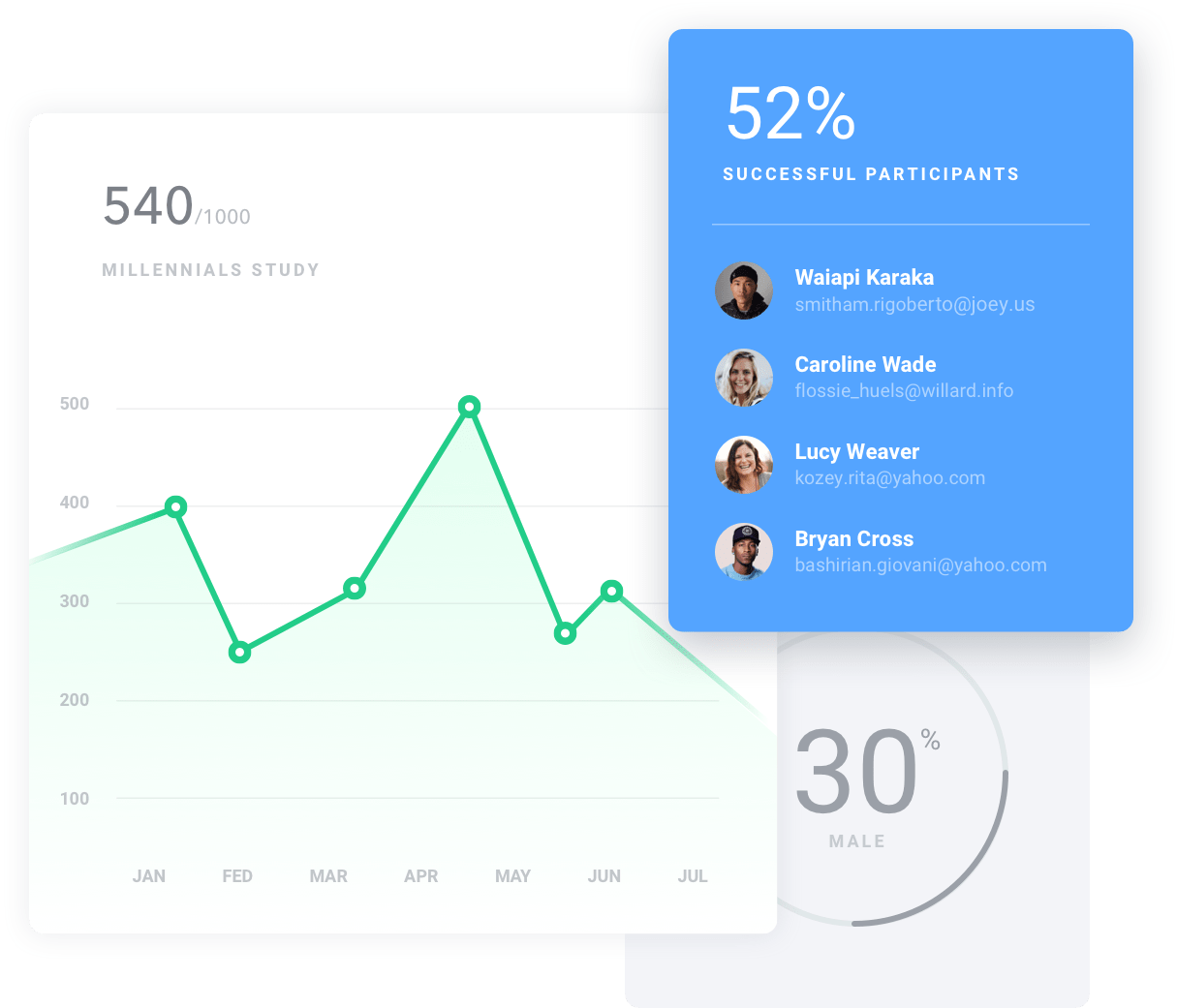 Analyze
Real-time results even while your survey is in the field. You get key metrics, crosstabs, charts and banner points on our Project Tracker dashboard. Easily choose from a variety of formats to upload final results for additional analysis.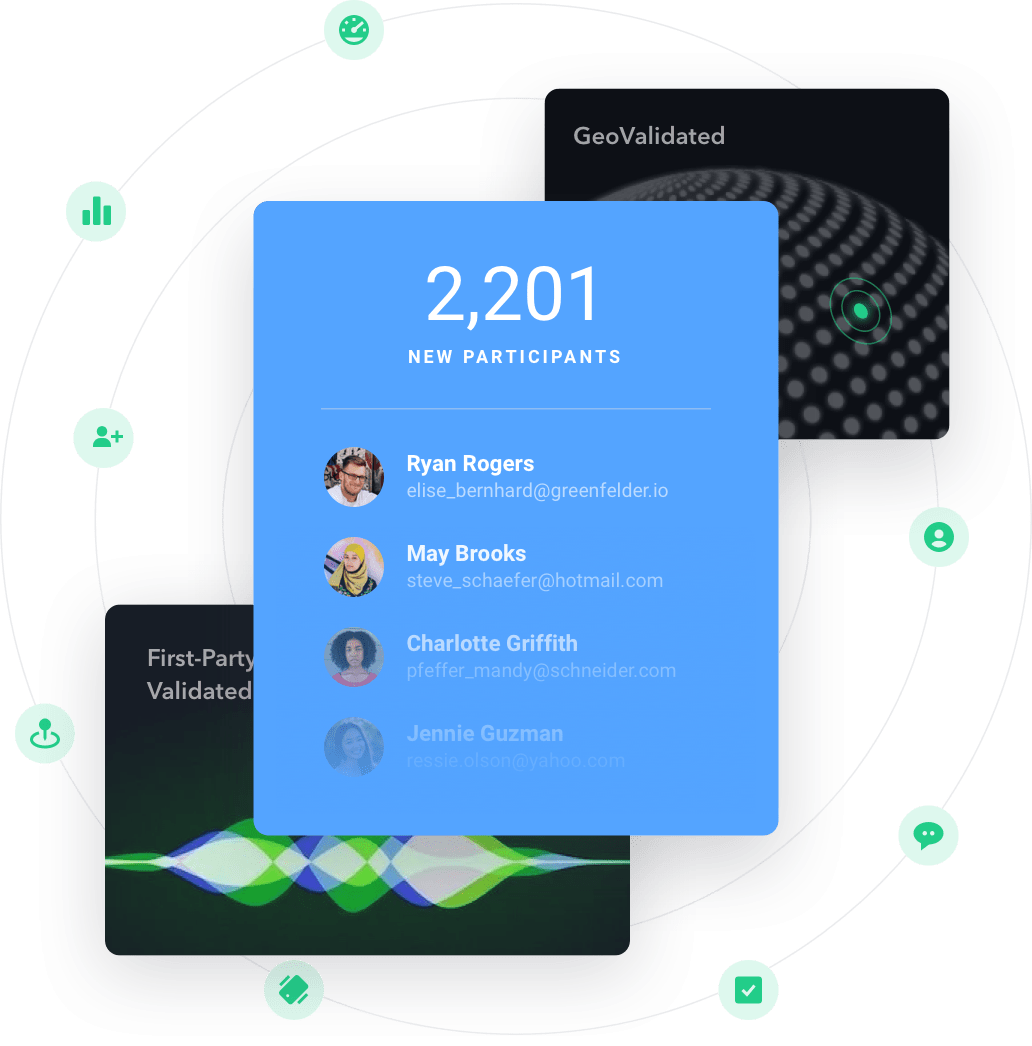 Features
Live support team.
Up to 100 questions.
Survey logic & piping.
Instant data dashboard.

Survey experience emulator.

Target by app, device, & carrier.

GeoValidation® locations & interviews.
How to get validated insights in hours.
Calculator
To instantly price your studies.
Easily price your own survey by selecting the number of questions, respondents, target audience and other qualifying criteria.
To instantly price your studies.
Easily price your own survey by selecting the number of questions, respondents, target audience and other qualifying criteria.
Survey Questions
Video or Image Capture
Respondents
Per Interview
Total (Estimate)
Case studies:
Who's using MFour?
Entertainment
Auto dealership
Entertainment
Challenge
A network wanted quick audience insights for a reality show, including how often viewers had watched it and whether they would be annoyed if some of the characters were replaced. The main target were Millennials (ages 18-34) and the deadline was very tight.
Solution
Survey-creation and fielding followed this process:
Targeting Millennials, the most relevant consumers for this study, with confidence because they are fully represented on MFour's all-mobile panel.
Leveraging smartphone users' pleasure in carrying out tasks on their devices. The client saw value in MFour's mobile research technology, which provided the clean display and smooth functionality essential for engaging respondents, especially tech-savvy Millennials.
The client chose questions that generate open-ended responses, allowing viewers to express in their own words about how they would feel if the show featured new characters or changed in other ways.
The client also used two-tap matrix questions. The first part assessed how familiar respondents were with certain characters and the second asked whether the introduction of new characters would affect their interest in continuing to watch the show.
Data arrived in real time as surveys were completed and cleaned by our team to ensure accuracy and useful insights. The clients watched results arrive in real time, giving them a head start on analysis in a project for which speed was crucial.
Project design on an easy-to-use platform with sophisticated question options.
Results
50% of the respondents were Millennials.
57% of all respondents said that adding a new character would increase their interest in the show.
Given a list of new characters and their personalities, 38% rated one of them as a good fit for the show; another potential new character received 27% approval.
55.5% of respondents reported that they had watched the show's most recent season as often as in past seasons. But 14% said they would watch less frequently in the future.
The data informed important decisions about how to adjust the show without losing viewers.
Auto dealership
Challenge
Gain insights into how consumers approached shopping for a car from start to finish, with the aim of improving the entire car-shopping experience.
Solution
The client used MFourDIY™ and its GeoValidation® feature to target panelists just as they left a dealership after shopping there for at least 20 minutes. Respondents were required to answer within two hours.
Using multiple-selection questions, the client captured complex data about how consumers research possible purchases, how they view their shopping experiences at dealerships and how they decide whether to make a return visit.
The do-it-yourself survey combined short answer questions with open-ended multimedia responses to understand the customer experience — including reasons for leaving without buying.
Results
The study generated fast insights into what drove each respondent to choose where to shop — examining price, the staff's helpfulness, the variety of models, the location and convenience as the main factors.
86% said they were shopping for a new vehicle for themselves rather than another driver; all respondents said they had done research to identify which cars they might want to buy.
74% of respondents who said they had left without buying were asked to make videos of themselves saying in their own words what they'd experienced and why they decided not to buy.
Using these insights, the client developed best practices for improving the shopping experience at car dealerships and driving new-car sales.
Get started now.
We're here to help you.