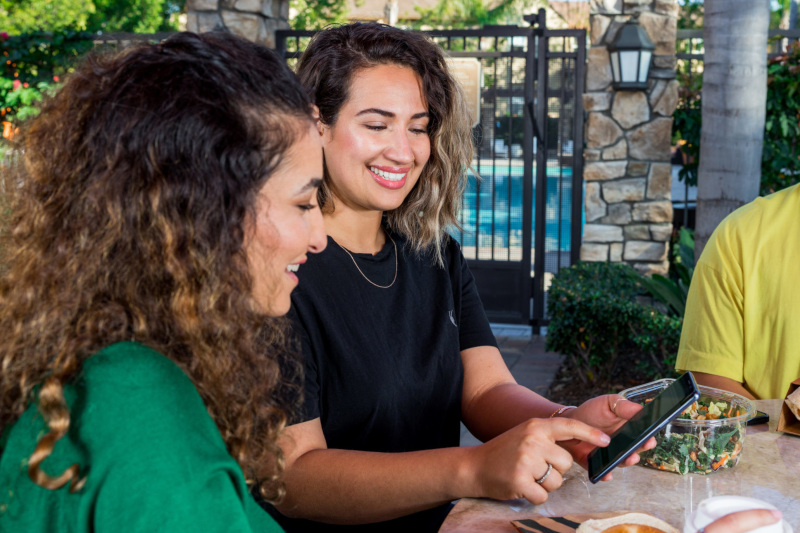 What happens when they put down the fries?
They reach for their phone. Find out what they think of your location and their experience in real time—using the largest mobile panel in the U.S.
We track restaurants across the nation: quick service, fast casual and dine-in. So you can survey past and present behavior—in the same place. Trigger surveys to consumers the moment they leave any restaurant — not just yours. Get the data and insights you need.
Need to look at mobile ordering?
You can do that too: Postmates, Uber Eats and GrubHub. If your consumers use an app to order food, you can see it and we can track it together.
"Our team is impressed with what you guys are doing and how you do it. We are big advocates."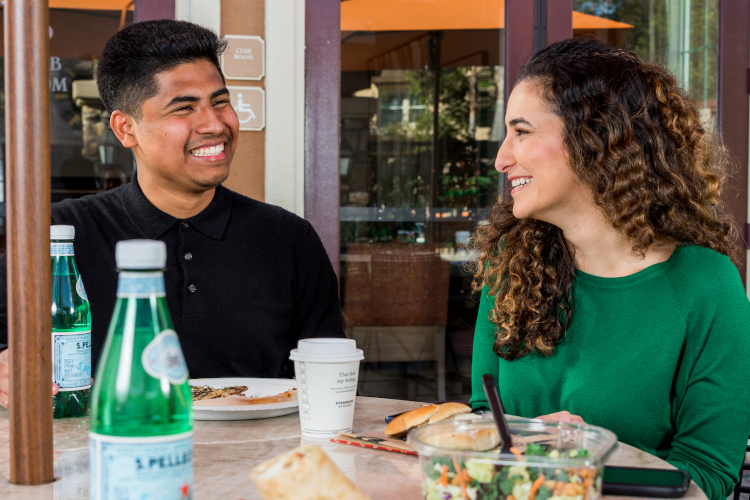 Recall bias is real. Eliminate it.
Consumers forget fast. We help you eliminate recall bias with a Point of Emotion® survey. This survey fires off in real time. While your buyer's taking an action that you want to see.
Restaurant goers can't remember their experiences days or weeks after a visit. They may remember an overall feeling, but detailed accounts required to answer research questions will surely fall flat.
We trigger surveys the second they enter or exit your restaurants.
This allows you to capture raw, unfiltered and emotional survey responses that accurately reflect consumer experiences and help you make better decisions.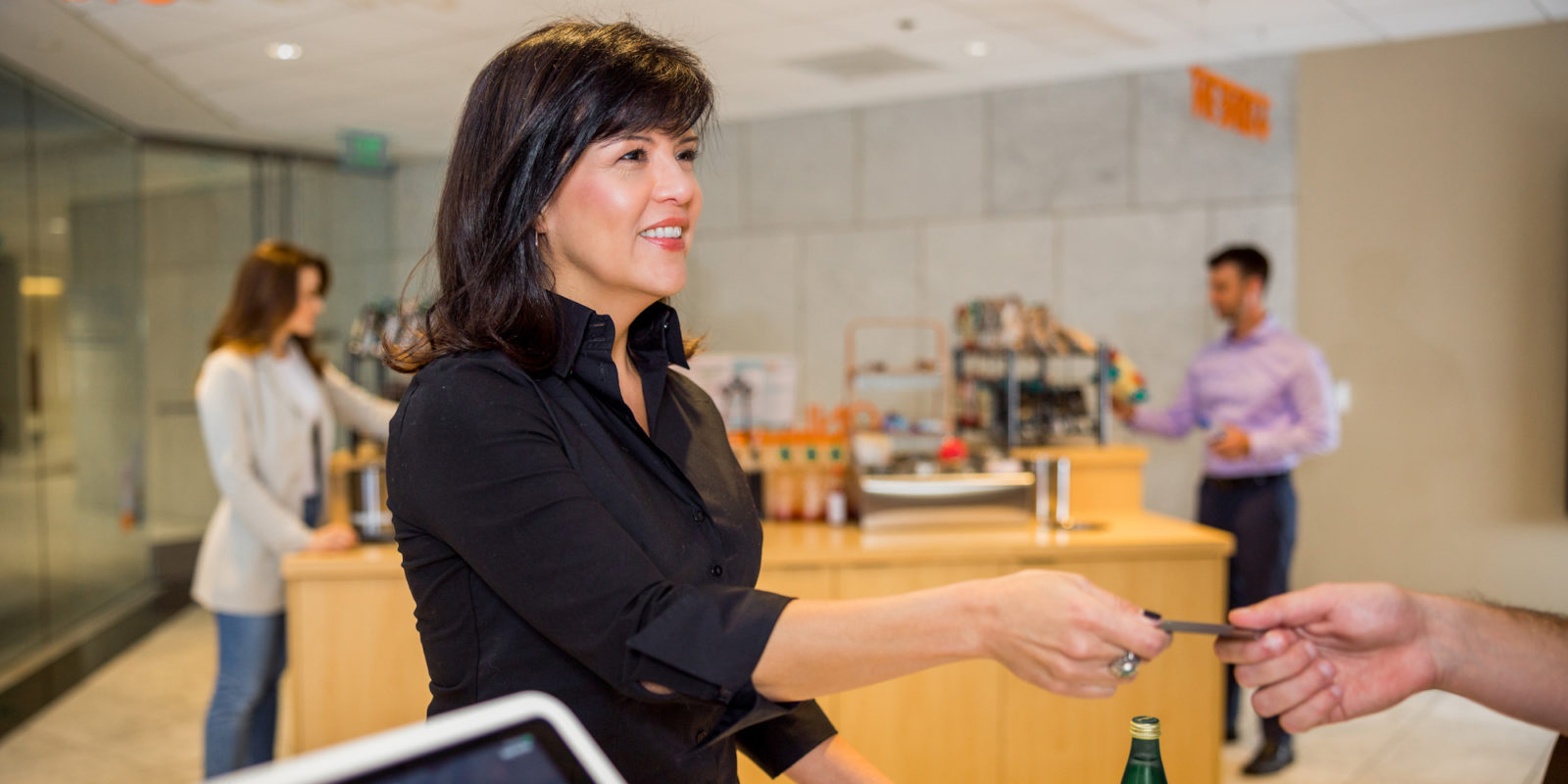 Discover revenue-boosting insights.
It's all about revenue.
Did you know 90% of Happy Meals® are actually bought by teenagers—not kids?
That's why consumer feedback is so important. For example, would you want to know if 32% of consumers left your drive-thru and visited a competitor's shorter line? Now you can.
Change at the speed of consumer perceptions.
When you know 77% of consumers visited three or more times a month and each ordered the exact item, you can adjust the price. If 83% of consumers think the dessert options on your menu are overpriced, you can restructure the menu.
These are real examples. Tap into the customer experience and roll out revenue opportunities.
Survey restaurant goers in 5 steps:
Specify the consumer profiles of the diners you want to attract.
Get instant access to consumers who are pre-profiled with GeoValidation®.
Focus on what you need to know—the "why" and "why not" of consumer behaviors.
Hear from respondents as they document their purchases in picture and video selfies.
Turn new insights into action—get stakeholders the data they need to make data-driven decisions.
See how a pizza chain found a new niche in 76% of lunch buyers.
The largest pizza chain in the U.S. was considering entering the lunch delivery market. This was a decision that would involve nationwide changes, re-allocating millions of dollars and making either a positive or negative impact on ROI. Using our consumer panel, they sent geo-intercept surveys in key locations across the nation at lunchtime. Panelists were contacted right after they left a competitor restaurant (after visiting 4+ times in the past 60 days).
They gathered lunch behaviors and opinions over a 30-day period, using a mobile diary study. After 30 days, the team reviewed the results and decided lunch was a viable option for the business. Pretty cool, right?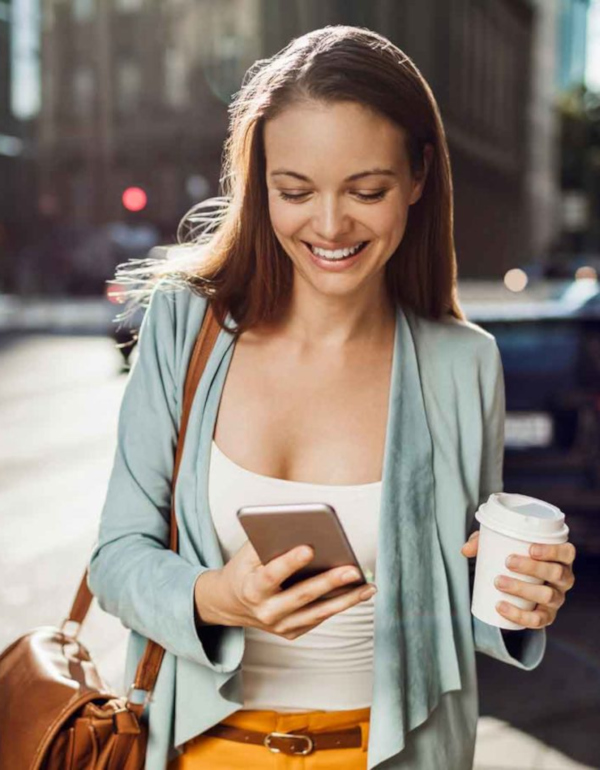 500 validated consumers without screening questions.
Unparalleled targeting and speed…
Another major U.S. quick-serve restaurant chain (QSR) came to us to understand the effectiveness of their ongoing discount menu promotion and to obtain insights into general QSR breakfast preferences.
We targeted consumers by their locations (in this case, 5 south Texas cities) and by the frequency and time of day for their visits (in this case, 2 or more visits to the client's QSR during breakfast hours in the past 30 days).
There was no need to program recall-dependent, stated answer screening questions to identify and qualify client's frequent breakfast customers.
The result? 100 completes in each city, 500 perfect survey completes, in 2 weeks.
Talk to diners about their customer experience…
See the full picture.
Start getting real insights on new menu items, new ways of ordering, new locations, pricing changes, food quality, service quality, cleanliness, restaurant atmosphere and so much more…
Talk to your buyers, right now.
Get projects done fast.
See 10 million, daily journeys.
Collect in-store + online behavior.
Talk to real, first-party consumers.
---
Trusted by leading organizations.