App vs. Web: Watch where your company's consumers buy.
We surveyed 400 shoppers in-the-moment last week (200 on Amazon Prime app and 200 inside Walmart stores) and asked them where they are most likely to buy what, given that Walmart is launching a competitive product to Amazon Prime. Here's how the data breaks down by category.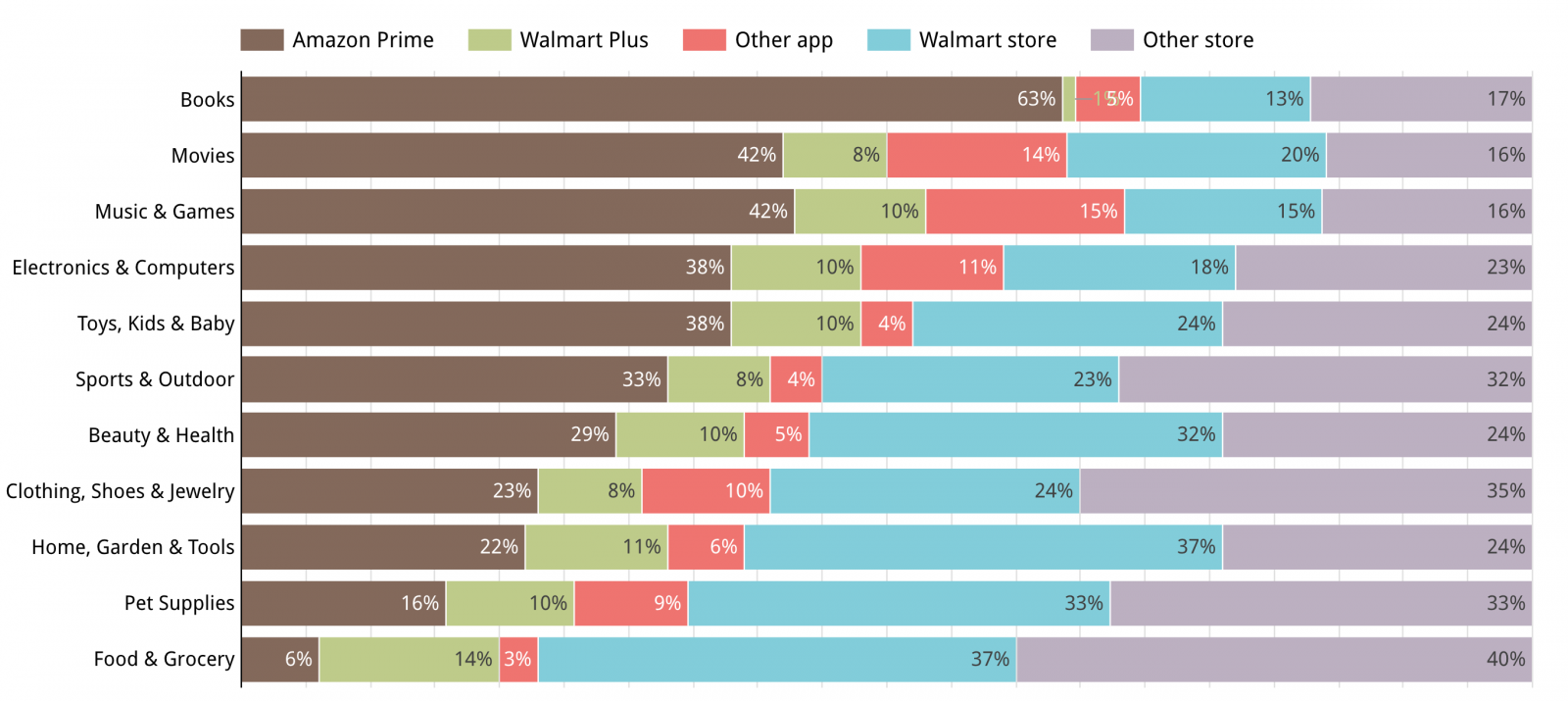 Ready to reach your target audience?
Get projects done fast
Field location-based surveys
Track 10 million, daily journeys
Talk to real, first-party consumers
Collect digital and online behavior
Subscriptions are also available…