Thanks for stopping by our booth at ShopTalk!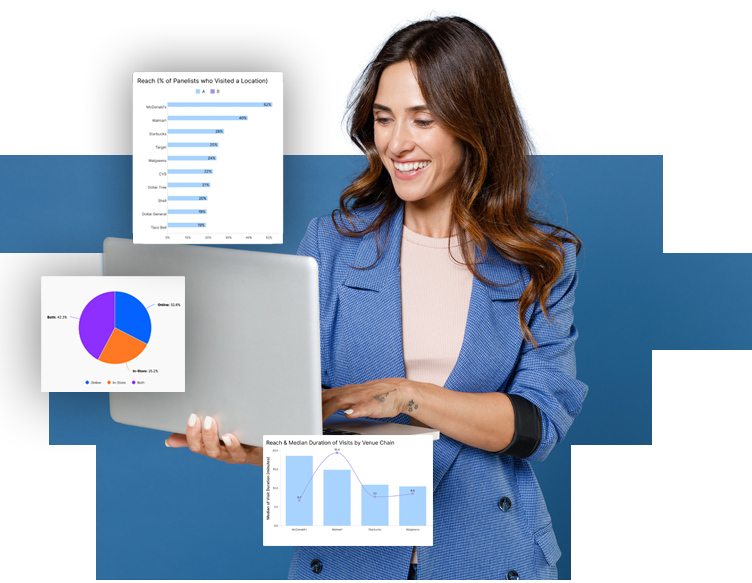 Market research made easy.
Enter Studio: No more jumping through hoops or flipping between old, outdated analytics tools. With our platform, you can easily understand your customers across all channels and make smart business decisions. It's the ultimate way to take your business to the next level!
Access these features with your free trial

Syndicated Surveys + Behavioral Data
License zero & first-party behavioral data to monitor over 2.5 billion online and offline visits every day for the perfect combination of insights.

Project Tracker
Get your project results in real-time as they are being achieved in the field. Project Tracker shows you each individual response as it comes in.

Survey Sandbox
Unite your surveys with behavior data in the Survey Sandbox to discover innovative insights to help you get to market faster.

Education Center
Gain access to our resource library which features tutorials, guides, instructional videos, and more to help you get the most out of your free trial.
Cases in Point
Exit Intercept: How to fix a $5 billion hole in sales.

Stop her. She's leaving, without spending a dime inside of your store. Find out why. Be like this brand. They…

Why 64% shop online — then, go visit a store.

It's sexy. That sleek, white laptop you're looking at online. It comes perfectly equipped with everything you need. But, you're…

Coppertone ads reveal a 72% repurchase rate.

You can feel the heat. Sure, you may be inside the store, reaching for a bottle of sunblock…but, the moment…
Experience our platform free for 7 days.
No commitment. Explore the features and elevate your business. Sign up now!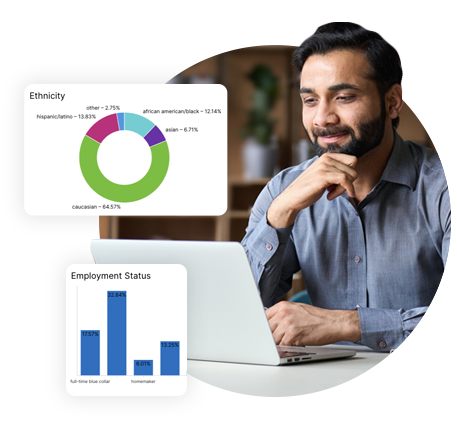 Consumer Express
Stay up to date on consumer trends by opting into our newsletter.