Real-time consumer research — your new competitive edge.
Consumer research should come free from red-tape so you can make confident decisions that drive business growth.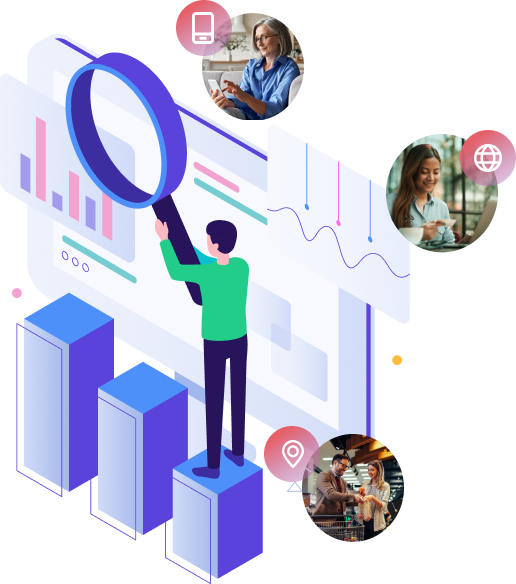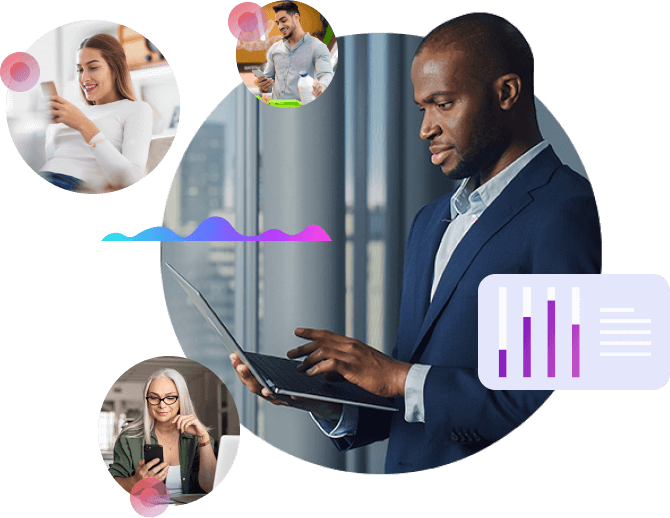 Real-time data fuels high adoption, activation, & retention.
60% of businesses connect with their consumers twice a year even though they're making decisions daily.
With Studio, you can gain insights into your buyers' purchasing journey and eliminate blind spots in your marketing strategies, enabling you to connect with your target audience at any time.
The Market Research industry is broken.
Market research can be costly, time-consuming, and complicated. Moreover, fraudulent survey responses and misrepresentation of consumer sentiment as "behavior data" can lead businesses to base critical decisions on unreliable and biased information.
This hinders the progress of small businesses, leaving them without a dependable solution to rely on, and forcing them to navigate the challenges on their own or not at all.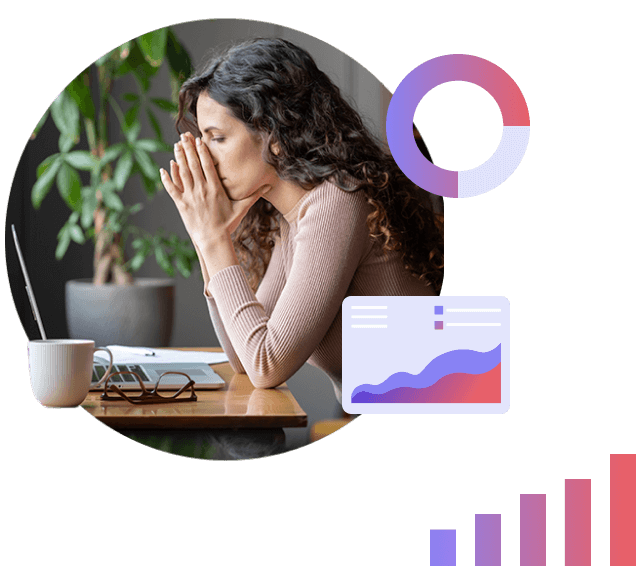 That's where MFour comes in.
The only platform that provides continuous consumer discovery by combining validated survey + behavior data across app, web, and location. Giving you data you can trust and act upon in real-time, for an affordable price.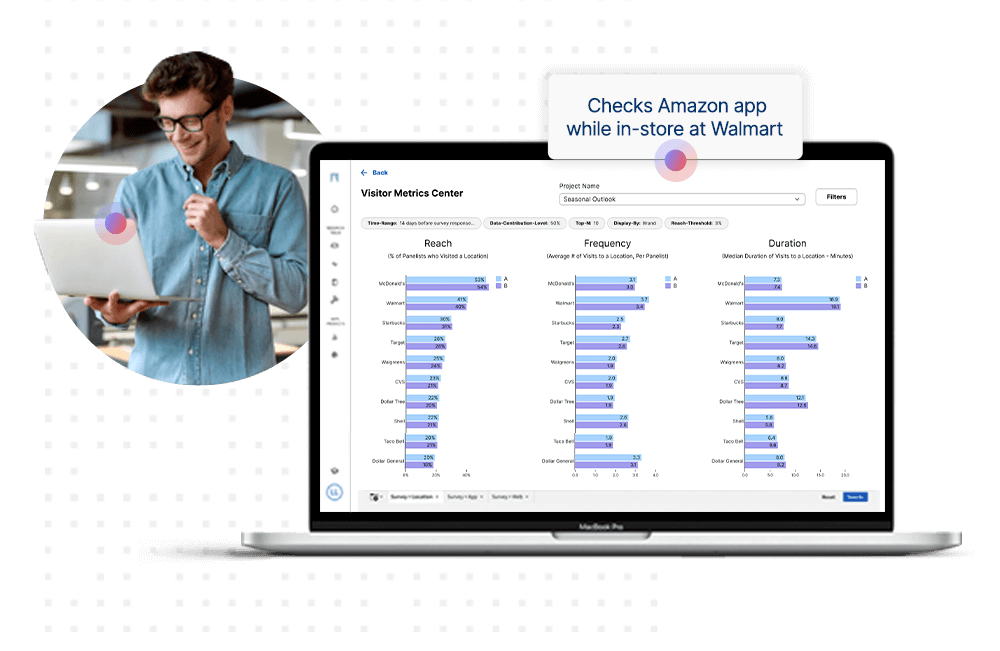 Intuitive, feature-rich, data platform.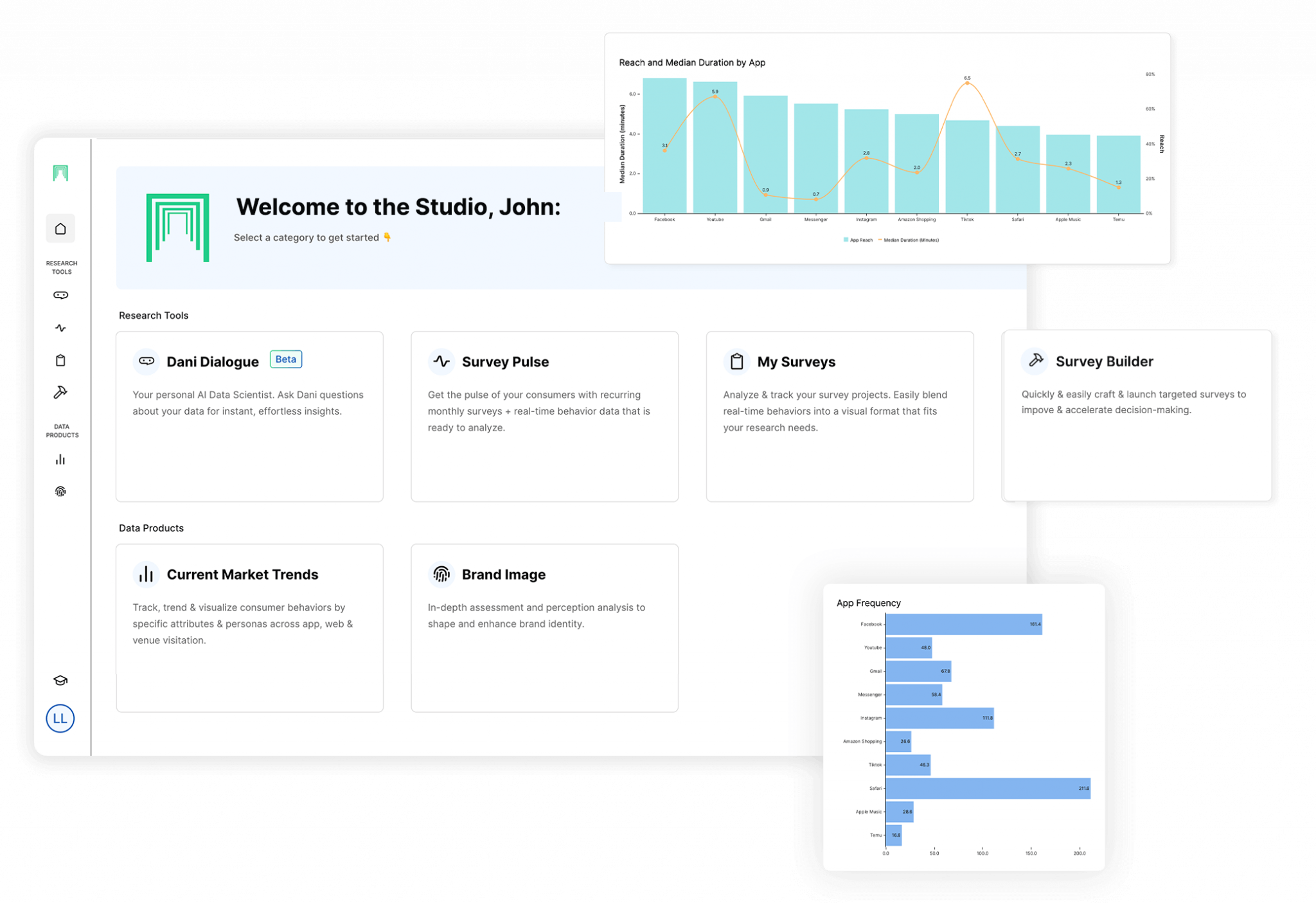 A research workbench for consumer discovery.
You need a tool as agile as your team. With Studio, all your data is presented in a single collective view, so you can visualize it in the way that best suits your needs.
How do we get the data?
Meet Surveys On The Go®.
170k+ verified 5-star reviews
#1 Polling mobile platform
 Apple approved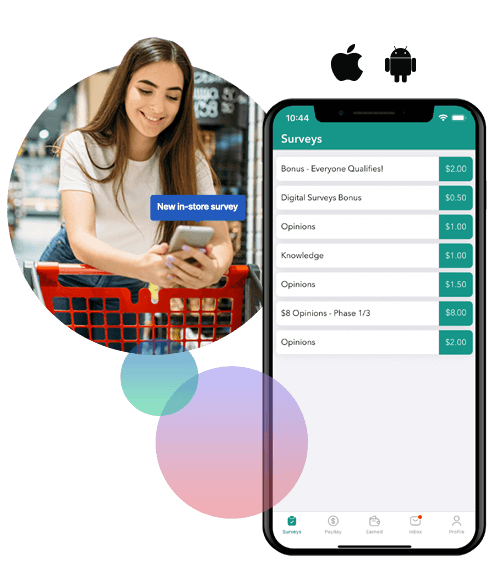 Studio users say it best: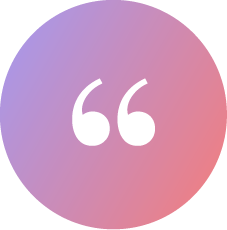 "It's finally allowing us to bring ROI to out-of-home advertising. That's huge. It hadn't been done before. I recommend MFour to everyone."

Vistar Media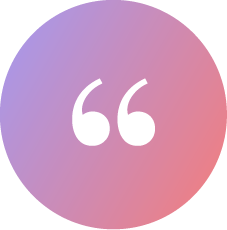 "We are testing film trailers & TV spots & MFour has been really innovative because of their methodology they know what consumers are doing & they are able to reach them anywhere."

Warner Bros. Entertainment Inc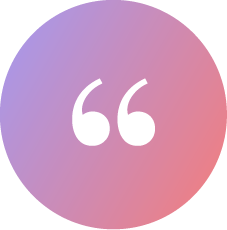 "We use MFour's Surveys On The Go app to reach people who are at retail. We're able to intercept people in a very non-invasive way just by sending a push notification to their phone and asking them to take a survey."

Anheuser-Busch
"With MFour we're able to get that information quickly and accurately so having that technology that allows us to get it faster is a huge win for us."

Ben Cline, Anheuser-Busch
Experience our platform free for 7 days.
No commitment. Explore the features and elevate your business. Sign up now!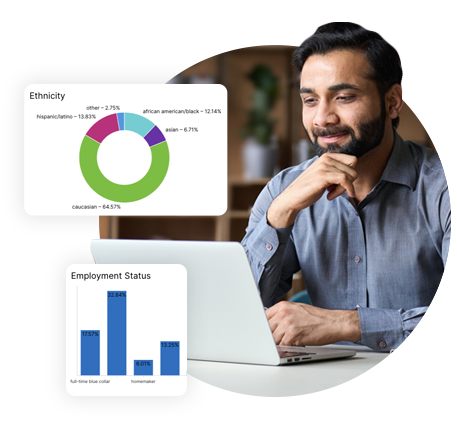 Consumer Express
Stay up to date on consumer trends by opting into our newsletter.