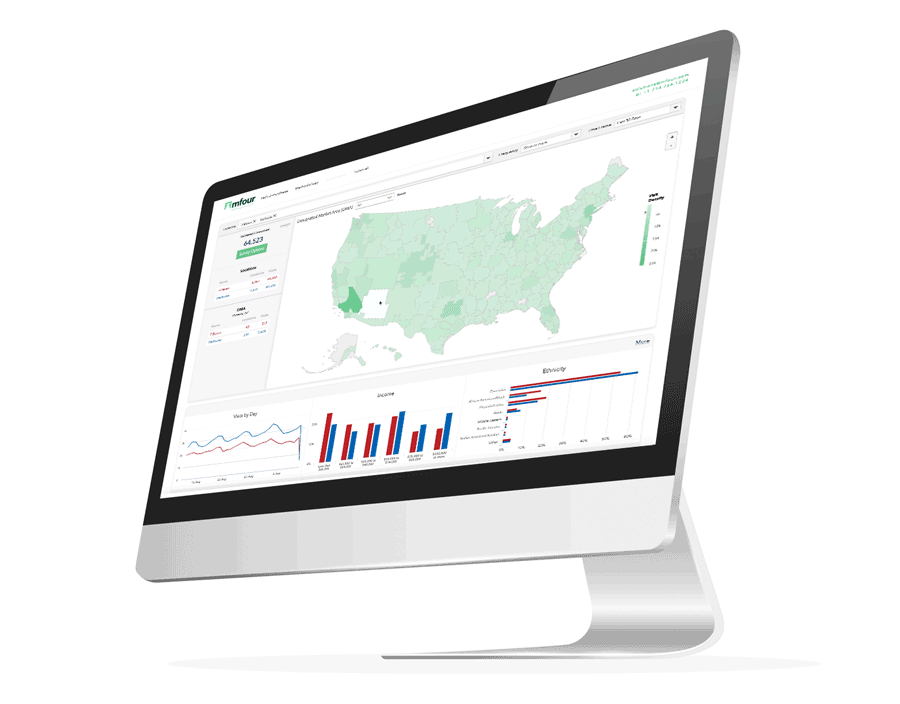 Consumers ready to share 10 million daily journeys.
Power your research with the nation's largest, highest-rated consumer panel.
Hear from 10 million daily U.S. consumer journeys.
It's all here on Surveys On The Go® (SOTG), the industry's most advanced and highest-rated mobile research app.
Track consumers as they walk out of 750,000 locations a day in 12.5 million U.S. locations. Survey their physical store visits and their online journeys—both in their mobile web browsers and inside shopping apps.
10 reasons this consumer panel is #1 in the industry.
There are hundreds of online "consumer" panels.
Each claims to have "millions" of panelists, work with major brands and provide quality consumer responses. The fact is—only one actually does. MFour has the only first-party mobile consumer panel that obeys these 10 laws for accurate, insightful market research.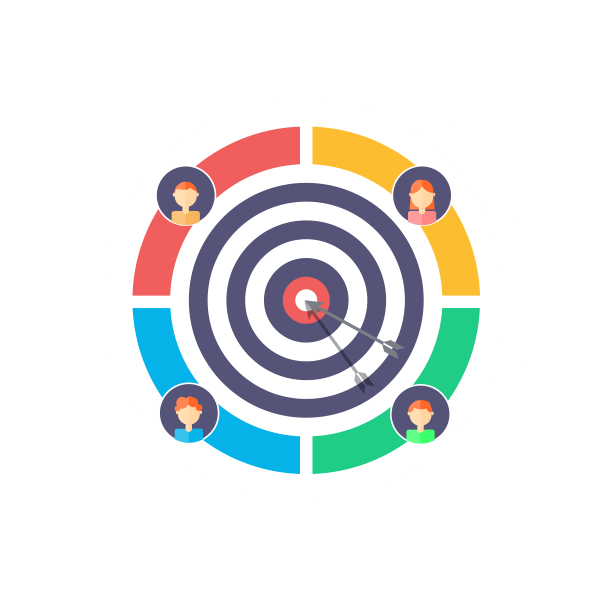 #1
Highly-representative consumers.
The importance of consumer representation can't be understated.
Surveys are worthless if the people answering them aren't representative of your own consumers. Surveys on The Go® is home to more than 10 million daily consumer journeys. It's the nation's largest, highest-rated consumer panel. The best part is the panel reflects a near-identical demographic population of the United States by region, education, marital status, household, ethnicity and smartphone population for age. This means you can select your perfect sample from our audience to represent your full consumer base.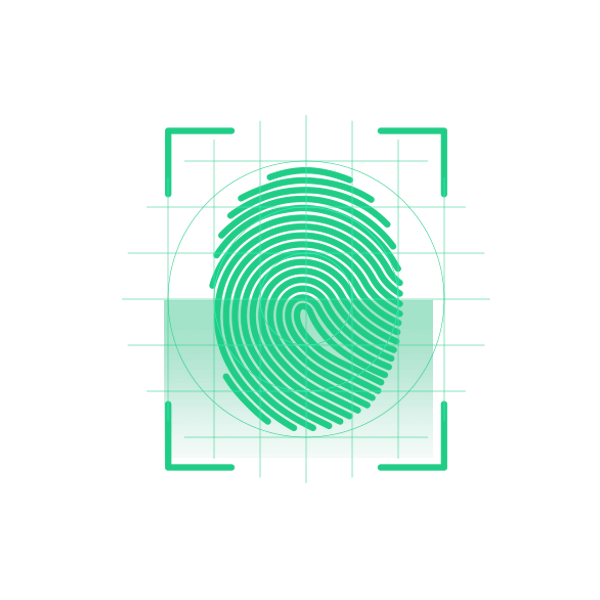 #2
First-party data and validation.
Traditional, email-based market research panels are ripe for fraud.
If your consumer panel isn't validated, your data will be filled with fraudulent answers. Accurate panelist validation means you have these four things:
A first-party panel (people who reply directly to your research provider).
Personal information is verified when the consumers first sign up.
In-survey data is matched against the panelist's information to ensure consistency.
Single account per device protections.
At MFour, we do all four. It's in our DNA to ensure the most validated results possible from your surveys.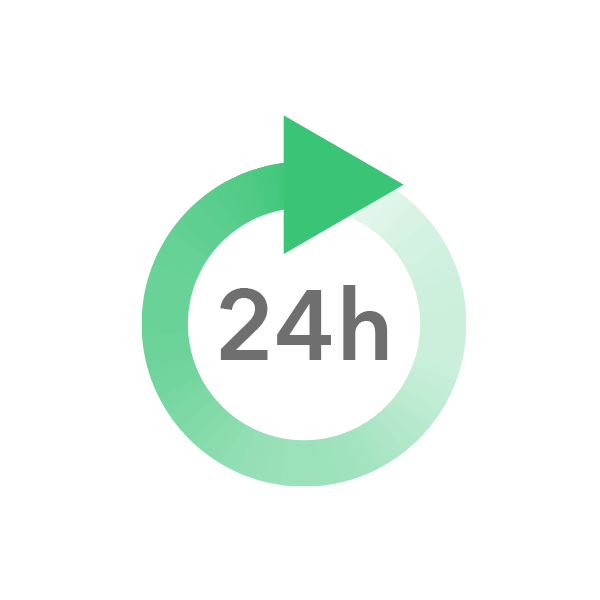 #3
Fast research project turnarounds.
Speed is more important than ever.
We are in an agile era in which quick, informed decisions separate the high-growth companies from the stagnant ones. We pride ourselves on same-day research projects. Don't compromise quality. Typically, we see 50% response rates in just 24 hours. Our panelists are paid cash and they're motivated to respond. Which is why they do. We also have the largest U.S. panel, which allows us to over-index on hard-to-reach segments: Millennials, Hispanics and African-Americans.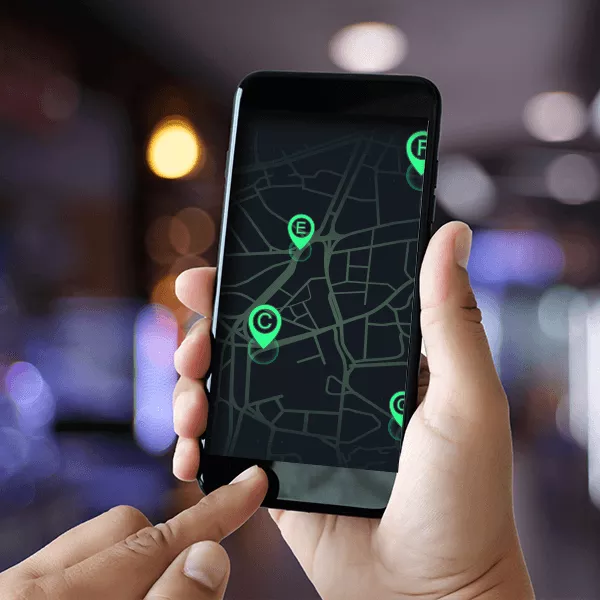 #4
Targeted location-based surveys.
Consumers are always on their smartphones.
Most online panel companies tried following us into the mobile panel space but failed to recognize the evolving consumer. We knew that giving them a smooth native smartphone app and directly paying fair cash would be the ideal consumer experience.
They carry their smartphones everywhere, which means we know the exact moment they're at a location where you want to field a survey. Not only that, but our first-party consumer panel keeps track of historical locations as well, so you can isolate very specific consumer journeys before fielding.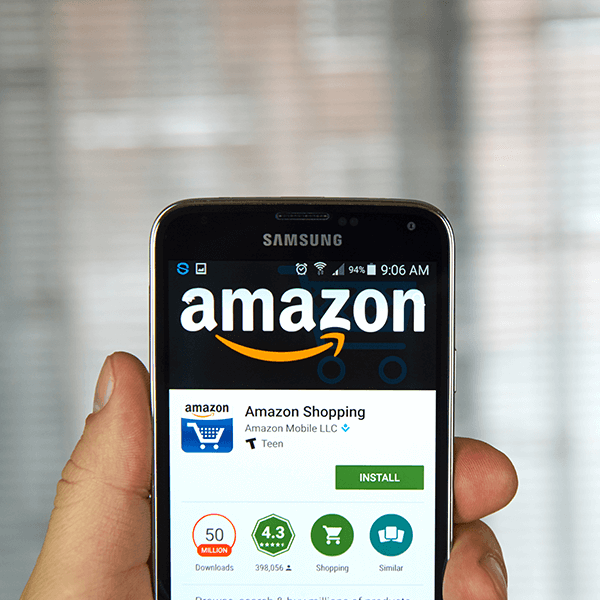 #5
Rich digital behavioral data.
Are you capturing rich digital behavioral data?
Digital data is valuable and understanding it is crucial given shifts in consumer behavior. It's even more valuable when combined with a first-party consumer panel that shares online and offline behavior: retail locations, Amazon® purchases and more. Through our app, Surveys On The Go®, you see consumers' web browsing activity, their specific app usage and even detailed shopping activity on Amazon®. We also collect passive data on their smartphone devices such as the apps, make, model, wireless carrier and more.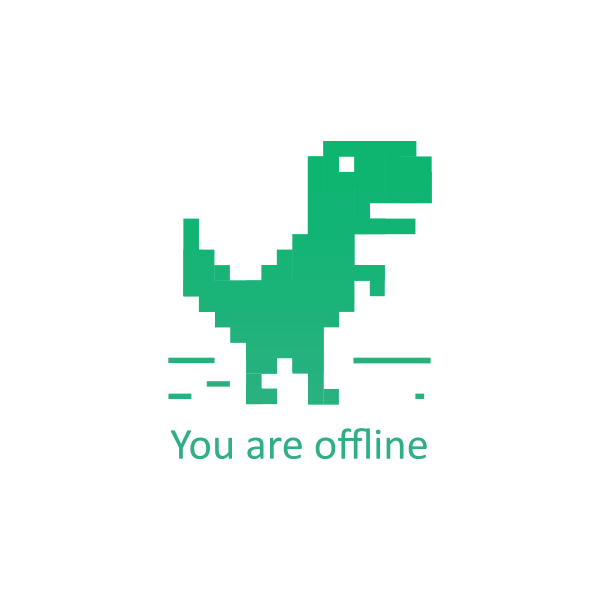 #6
Long survey completes.
Getting long survey completes is an art most consumer panels haven't mastered. Shaky internet connections, poor user experiences and weak incentives are some of the common reasons people see high drop-off rates.
At MFour, we're not "mobile-optimized;" we have a native-mobile app. Our surveys can be taken offline and the surveys are built for smartphones, not for web browsers. We're also one of the only consumer panels to incentivize with cash, not "points." We typically see 95% completion rates for 20-minute surveys.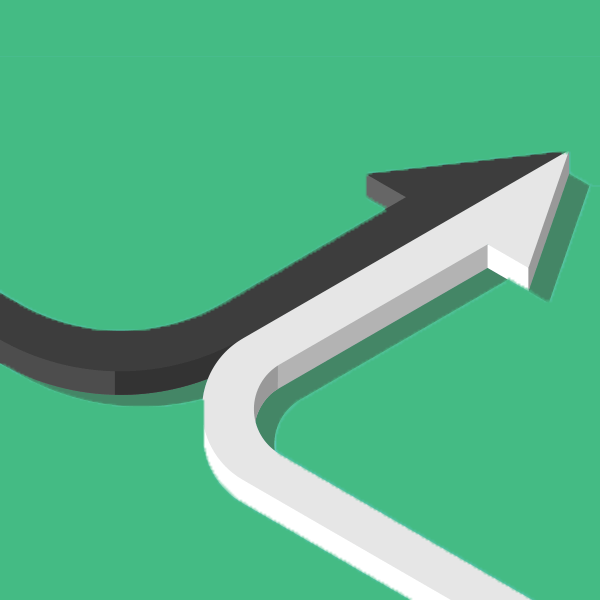 #7
Easy integration with other data.
Our platform is designed to take links programmed on external platforms then field them to our consumers. Here's a specific use case: a major entertainment company used MFour in their recent project because we have the most Millennials, Hispanics, African Americans and parents of young children.
Their need was for an existing, on-going tracker with another vendor. MFour integrated the participants into the tracker gradually, using mathematical calibrations to align it with the online data the tracker continued to collect from traditional research methods. Finally, the client achieved the representation they needed.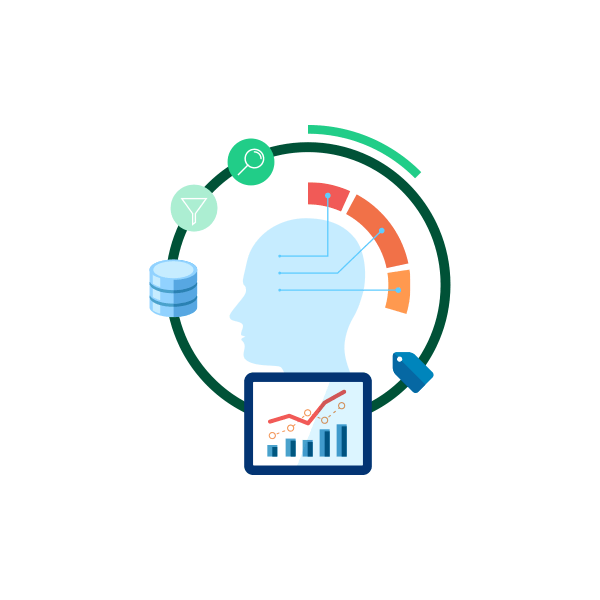 #8
100 demographic data points.
We pre-profile each of our first-party consumers.
This is good for two reasons: it qualifies panelists without asking too many demographic questions and it gives you an extra layer of depth that many consumer panels don't provide. We collect observed, validated location and digital data, along with more than 100 first-party demographic profile data points. All profile data is collected over a 10-week period of time; each time a new participant signs up to the panel. This makes it simple for the consumer, while giving you valuable insight you wouldn't otherwise receive.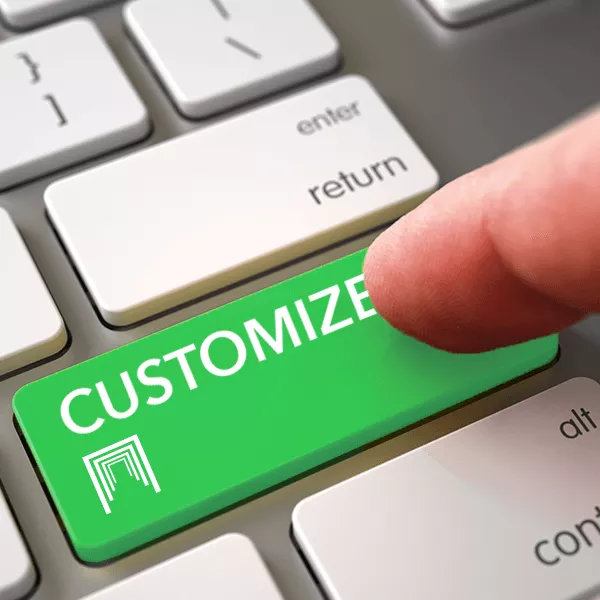 #9
High level of customization.
Consumer panel vendors believe "custom" means difficult to scale.
Custom surveys are for brands who demand tailored inputs and consultation at every phase of a market research project. We're happy to be your one-stop solution with smooth, on-time execution.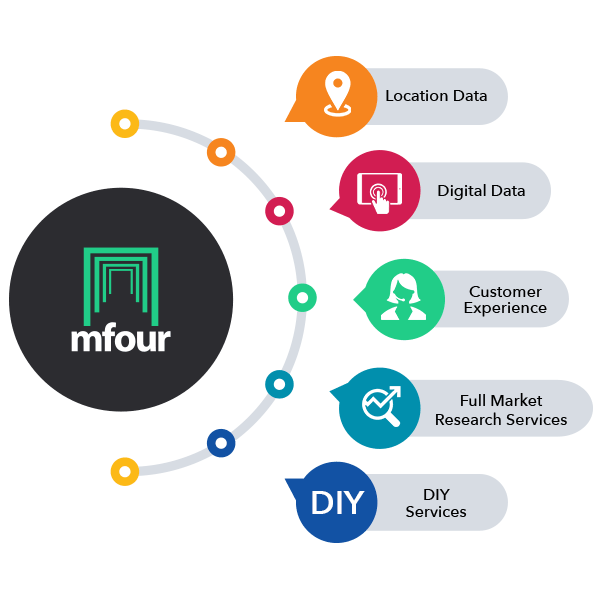 #10
A single source for your insights.
The last thing you need are 5 consumer panel vendors.
That's stressful and hard to manage. Yet, the average consumer insights department works with 7 market research vendors. You don't have to. We're proud to be a single platform. MFour is the only market research company to combine a massive, first-party mobile consumer panel with location data, digital data, customer experience, full market research services and self-serve options.
Put our consumer panel to work. They're excited to share their feedback.
Want to learn more about our panel?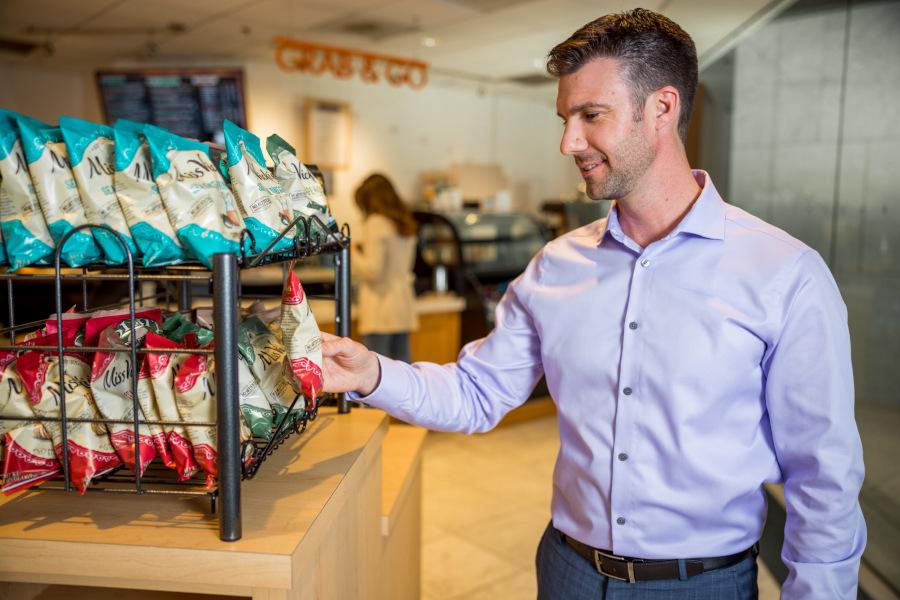 A custom audience tailored to you.
For cost-effective repeatable research, choose us as your consumer panel vendor to custom build you a validated, first-party consumer panel that's fully representative of your own brand's target audience.
Specify the locations and demographic groups you want on your custom consumer panel.
Watch it grow continually as consumers who fit your quotas join each day by downloading Surveys On The Go®.
Collect observational data from opted-in consumers who allow tracking of both online and offline shopping and buying journeys, then field a Point of Emotion® survey for feedback and insights.
Consumer segments:
Here's a partial list of consumer segments defined by behaviors and demographics—
Online & retail:
Bar-goers.
Moviegoers.
Gym members.
Luxury shoppers.
C-Store shoppers.
Big-box shoppers.
Amazon® shoppers.
iPhone/Android users.
Home electronic users.
Pharmacy frequent visitors.
Restaurants:
Pizza takeout.
Evening diners.
Morning diners.
Sit-down diners.
Fast food diners.
Late-night diners.
Fast casual diners.
Demographics:
Gen X.
Gen Z.
Affluent.
Hispanics.
Caucasian.
Millennials.
Baby Boomers.
Asian American.
Married or Single.
African-American.
Verified legal drinking age.
Parents w/ children under 18.
Behavioral & psychographic:
Golfers.
Gamers.
Foodies.
Veterans.
Pet lovers.
Coffee lovers.
Soccer moms.
Wine drinkers.
Brand loyalists.
Sports viewers.
Working moms.
Luxury shoppers.
Young professionals.
Live event attendees.
Stay-at-home parents.
Car owners/car shoppers.
Frequent location visitors.
In a romantic relationship.
Travelers/leisure/business.
Entertainment enthusiasts.
Extreme sports enthusiasts.
Health & fitness enthusiasts.
Meet Wayne, one of our panelists:
Talk to your buyers, right now.
Get projects done fast.
See 10 million, daily journeys.
Collect in-store + online behavior.
Talk to real, first-party consumers.
---
Trusted by leading organizations.