You need consumer insights.
Your time is limited.
Don't worry, you've got this. From design to fielding, you're in control of the process.
With project design consultation and end-to-end project monitoring, we give you a one-stop solution for smooth, on-time research.
As a custom research client, you get:
Expert help.
Fast, quality completes.
A first-party, mobile consumer panel.
More than 10 million consumer journeys.
A committed team focused on you and research quality.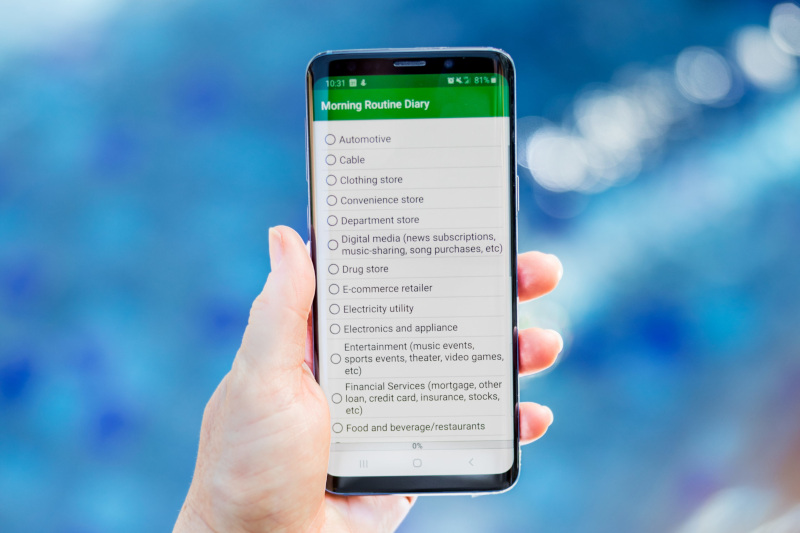 Get custom surveys fielded fast.
Your team depends on you for accurate insights.
Of course, the insights need to be quick, but most importantly, they need to be accurate. What you're looking for is a consumer panel you can depend on. One that can get you:
Fast.
Accurate.
Representative.
In-the-moment insights.
We offer the best way to reach today's consumer, who is always on their smartphone. And, they're ready to take your surveys on the Surveys On The Go® app.
The clearest evidence of app-users' engagement lies in the more than 100,000 user reviews with average ratings of 4.5 stars in the Apple® and Google Play® app stores.

Location-based surveys:
You want to capture people in-the-moment.
Use GeoValidation® consumers who've opted in for on-the-spot surveys. Find out what they think while their experience is still top-of-mind.
With a location-based survey, you'll:
Minimize recall bias.
Achieve response rates of 50% in 24 hours.
Target and segment consumers at 12.5 million U.S. locations.
Hear consumers' "video selfies" as they evaluate their experience.

Recruit & send studies:
You need to understand customer experiences.
Use a recruit & send. It's a great way to gather competitive intelligence and consumer insights that you wouldn't otherwise learn about.
With a recruit & send survey, you'll:
Direct consumers to tell you about specific products and brands.
Get in-depth evaluations of the entire shopping experience—including atmosphere.
Hear actual evaluations with an 85% response rate up to two weeks after the purchase.

Diary studies:
You need to talk with consumers over time.
A diary, or longitudinal study, is done over a few days, weeks or months. With a mobile diary, the study is easy because it's on an app.
This means you'll be able to:
Get receipt data, pictures and video of their shopping experiences.
Segment and recruit diary participants based on 200 observed data points.
Validate the data through GPS location-visit data tracks throughout the diary period.
Find out how to get the insights you need.
Need a way to talk to shoppers in your product category? You've got this.
Talk to your buyers, right now.
Get projects done fast.
See 10 million, daily journeys.
Collect in-store + online behavior.
Talk to real, first-party consumers.
---
Trusted by leading organizations.