Seamless Consumer Intelligence Through AI.
Iterate ideas—instantly.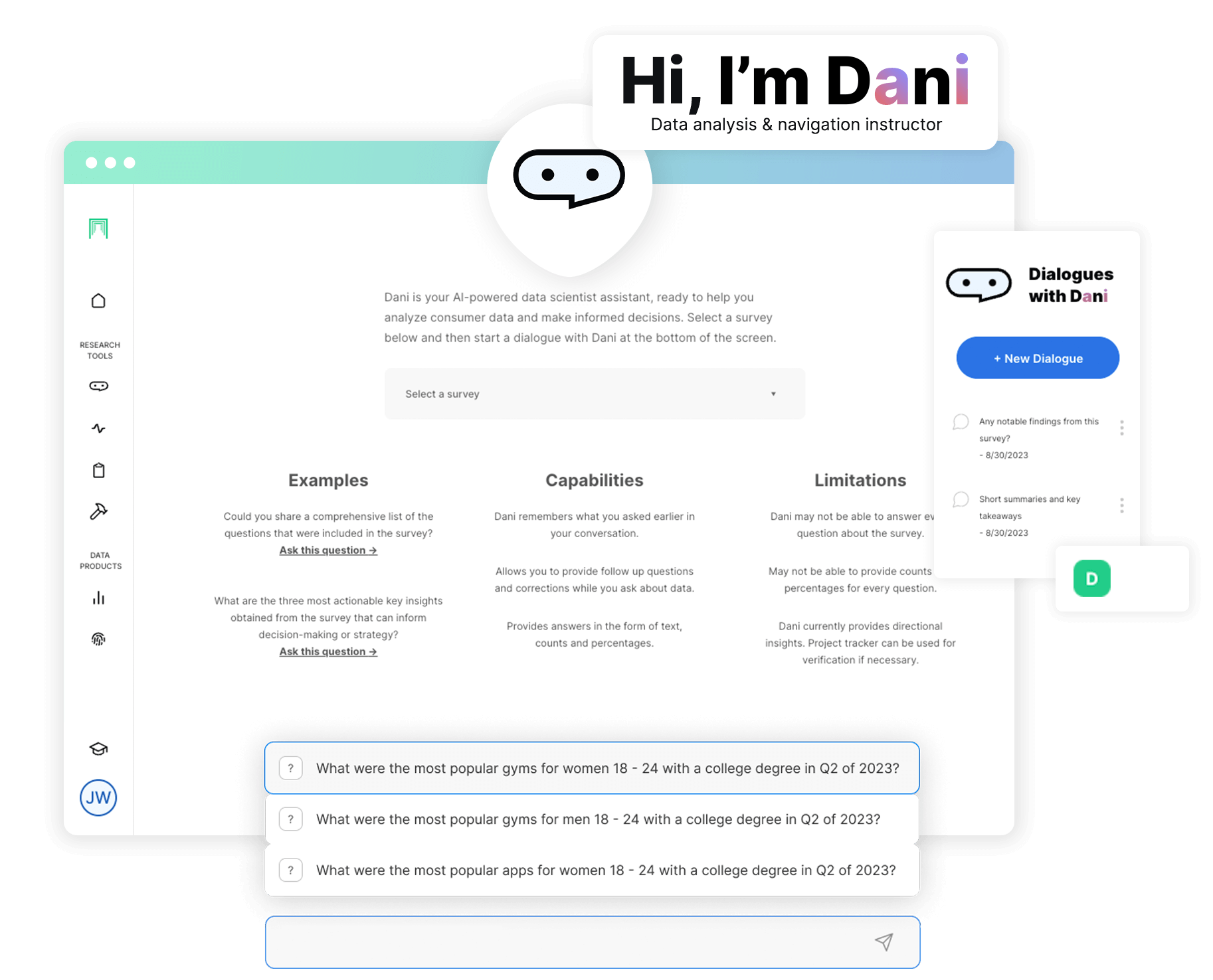 Seamless Consumer
Intelligence Through AI.
Iterate ideas—instantly.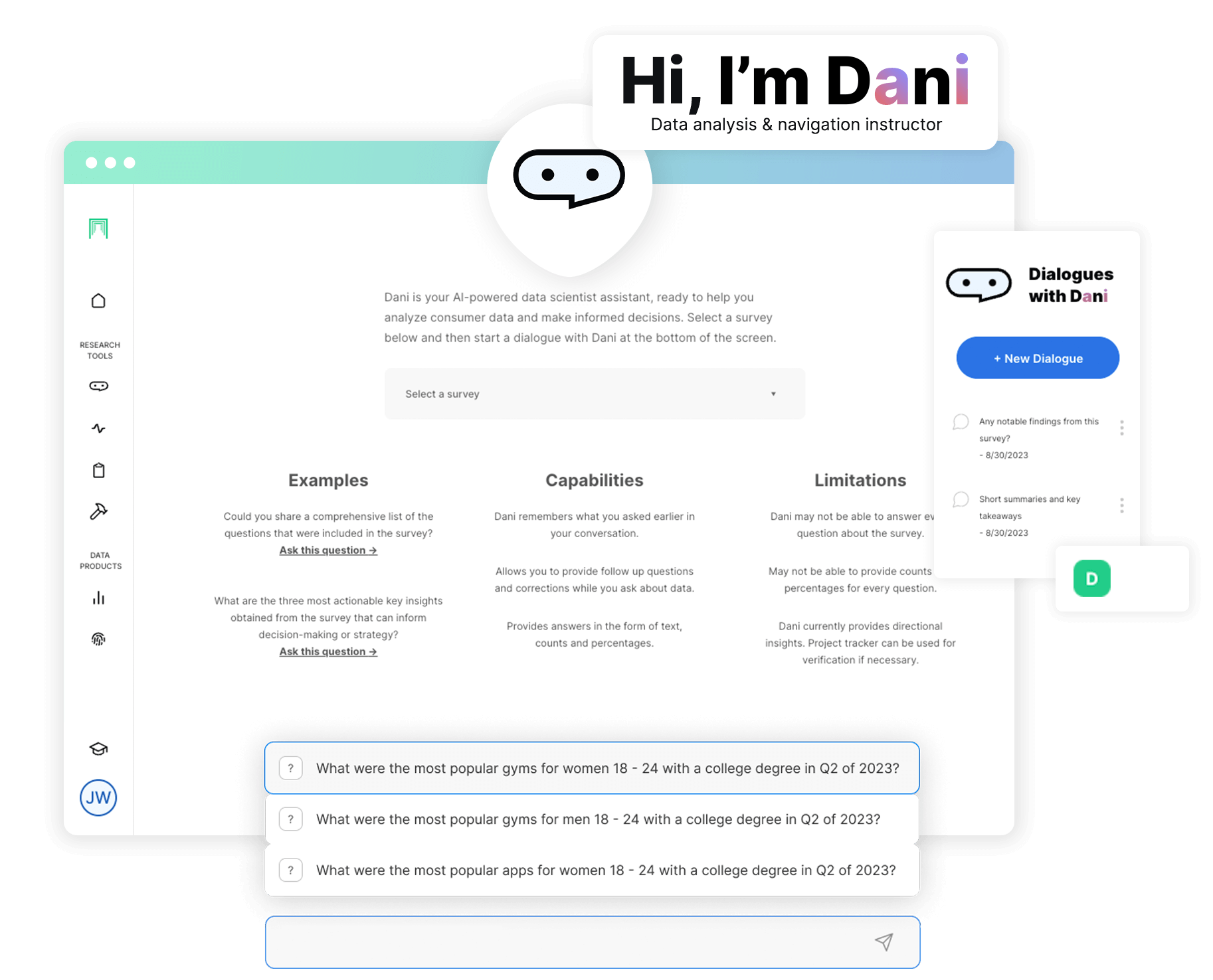 Put data doubts to rest.
With Dani, when you ask questions on Studio, you can trust that the responses are current & relevant. Thanks to our Fair Trade DataTM .
Zero-party proprietary data
Validated survey responses
App, web & location behaviors
Everyone Else
Fraudulent data
Fractured consumer view
Conflicting signals
Expertise used to be exclusive — Now, its a click away.
Thanks to Studio, your business can now harness the power of data science & AI like never before.
Availability?
Around the clock
Expense?
Pennies on the dollar
Meet Dani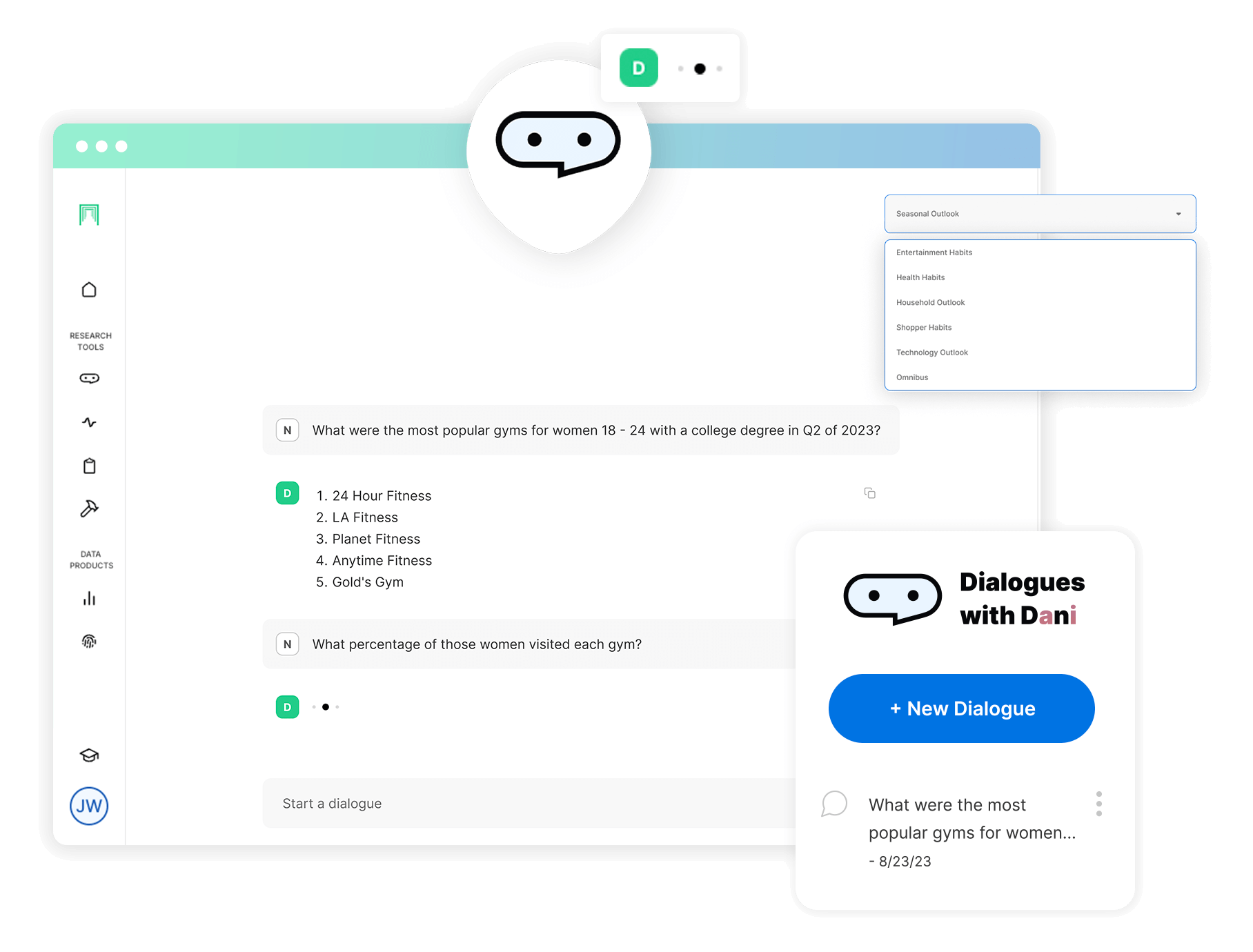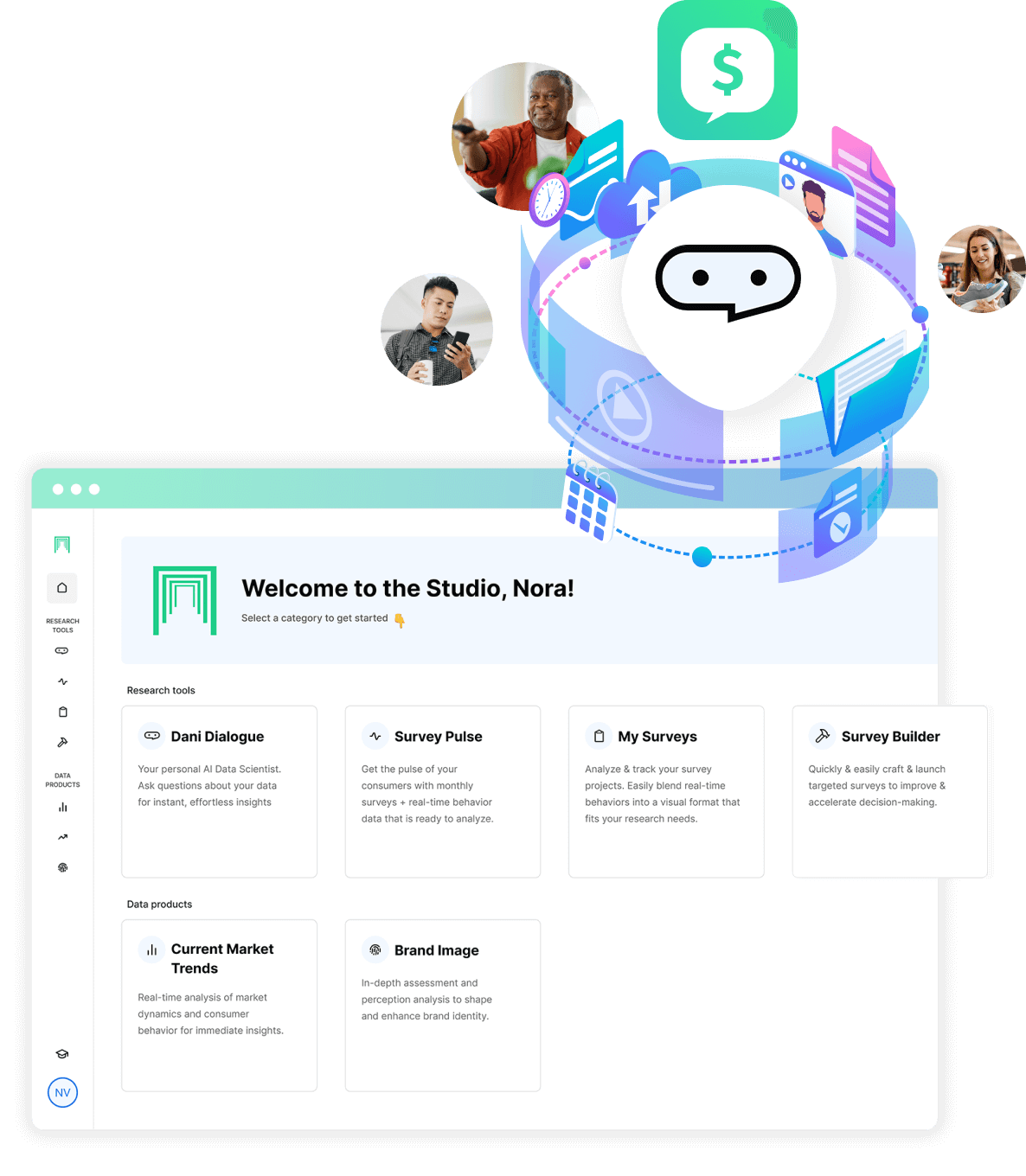 Harness the power of a data scientist.
The power of our AI lies in the foundational data, often referred to as the corpus, & that's precisely where our unique advantage thrives – thanks to our proprietary dataset.

The depth of consumer information we gather from each digital and offline engagement empower us to channel Dani's potential across a diverse spectrum of avenues within Studio.
Analyze data differently.
Find meaningful metrics easily.
Dani makes data analytics easy — answering all your questions, big or small.
Ask Dani to:
Identify trends
Analyze behaviors
Show key findings
Show demographics
Get feedback that matters.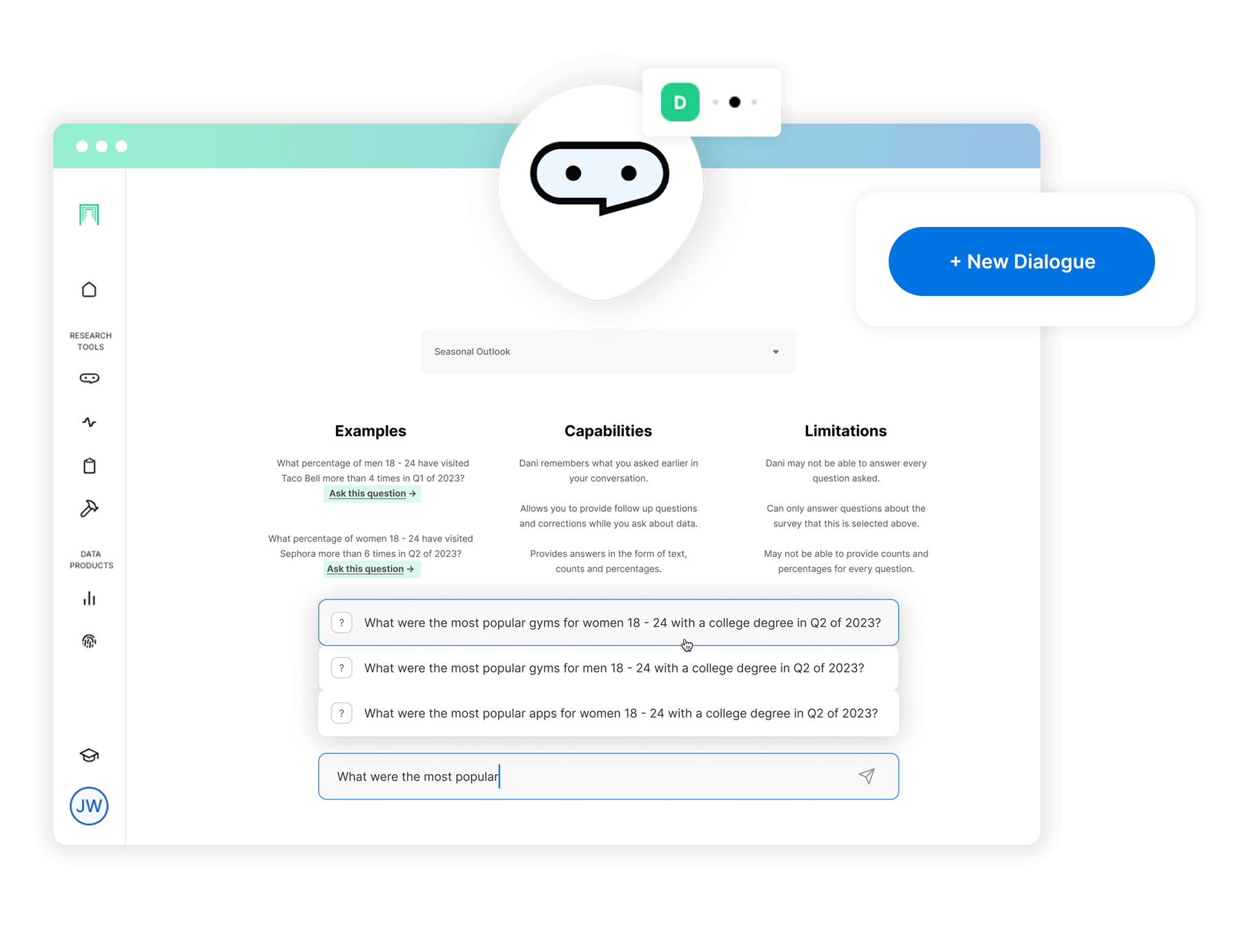 Big data — Bytesized
With the power of AI, navigating survey data becomes effortless and enlightening.
Instantly dissect big sets of survey + behavioral data, saving you valuable time and resources in the process.