Industry Explorer
Stay ahead of the market with up-to-the-minute QSR industry insights from top brands in the US. Uncover shifting category dynamics and what's driving market trends.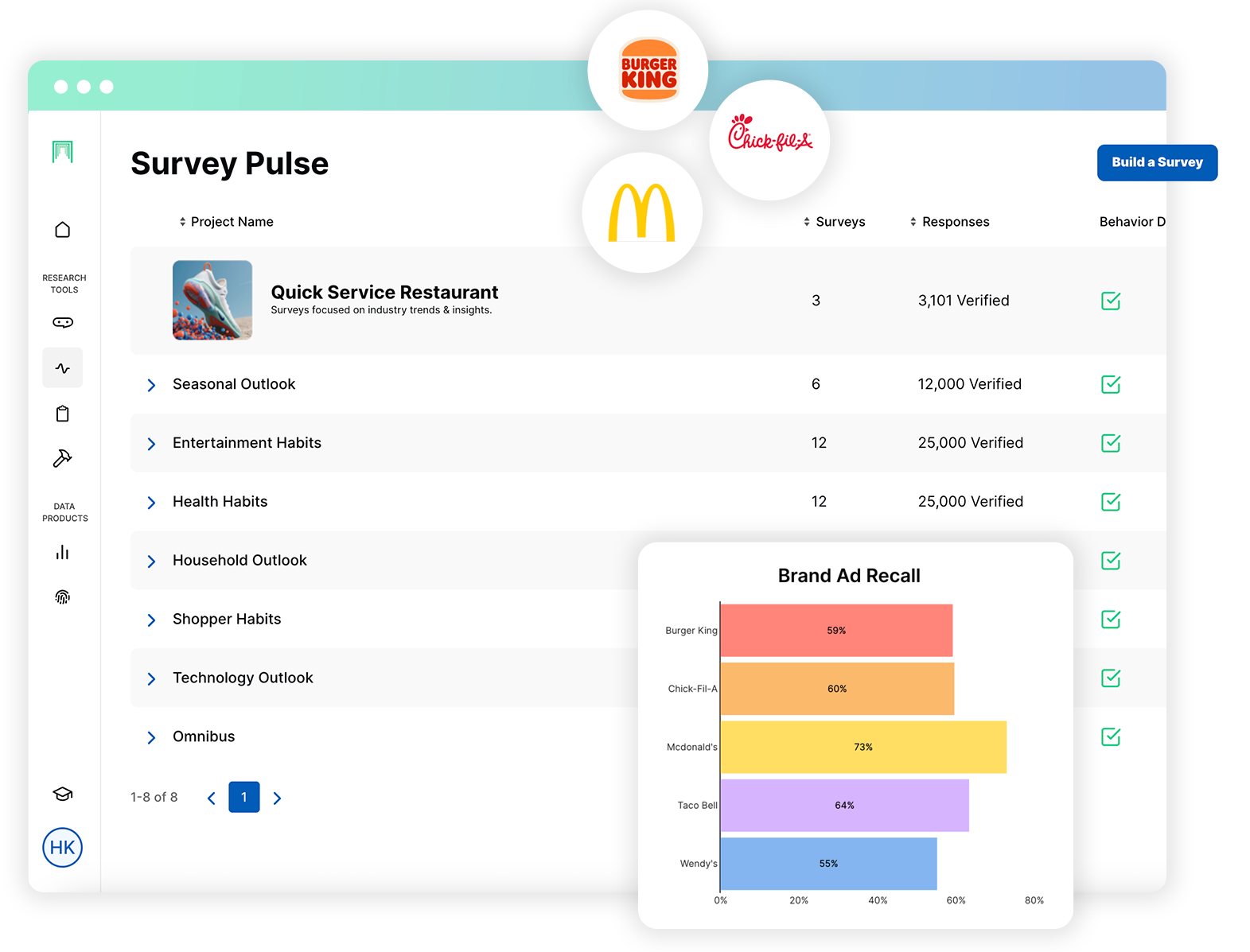 Get timely QSR market data with our powerful industry-tracking solution.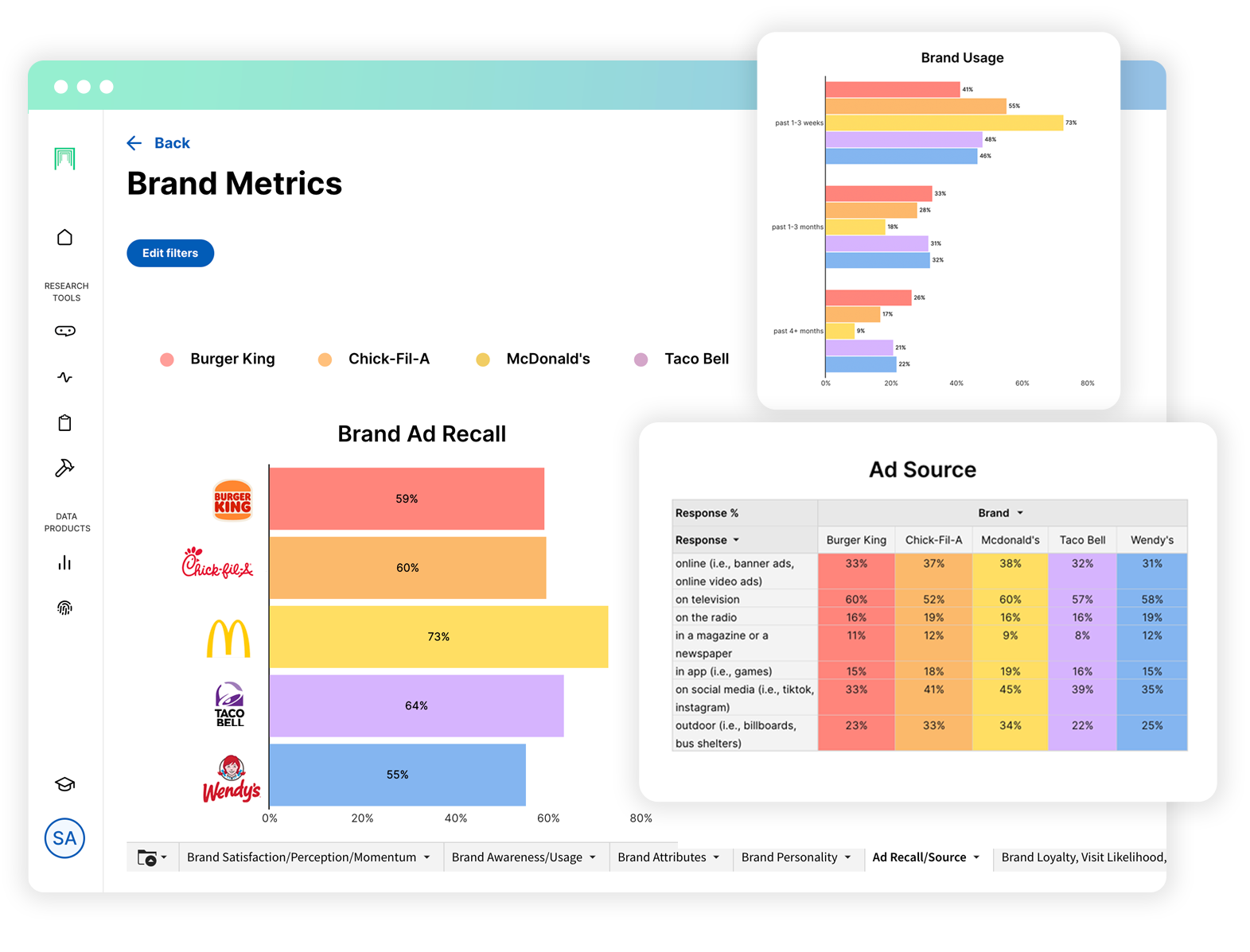 Markets are evolving faster than ever and experiencing rapid disruption—but common data sources don't have the validated consumer behavior needed to truly understand underlying drivers of market trends.
Easy-to-use filters show data-driven consumer behaviors.
App behaviors to capture shopping & purchase behaviors being done by delivery services.
Validated behavior to see the reality of actual visitation, versus how consumers recall or perceive where they are spending their time.
Industry Explorer sets itself apart with key features.
When it comes to tracking the pulse of the QSR space, these features make it a standout:
Trusted Data Sources
Say goodbye to unreliable data headaches. We're dedicated to trustworthy OmniTraffic® Data.
Attitudinal KPIs
We hone in on business-critical KPIs. Industry Explorer tracks vital metrics like experience, ad recall, opinion, consideration, and momentum.
Behavior-Based Segmentation
Industry Explorer is the only Tracker that uses Behavior-based segmentation, incorporating app usage, location data, mobile website engagement, and even delivery services.
Quick & Seamless Integration
Industry Explorer lives directly in your Studio account a single-platform integration that streamlines opportunity, discovery and audience profiling, both online and offline.
Sample Size
We conduct 1,500 interviews every month nationally, with 750 of those interviews supplemented by valuable behavioral data.
Lockout
We maintain the integrity of our data by preventing consecutive repeat respondents.
Coverage
Our research spans the major regions (West, Midwest, South and Northeast), ensuring a representative sample.
Timing
Our continuous monthly fielding started in August 2023, providing up-to-date insights.
Balanced Quotas
We take care to balance our data for gender, age groups (18-34 and 35-65), and behavior data, ensuring a holistic view of the market.
Cost:
Syndicated Subscription:
Cost: $2,500/company/month

Inclusions: Access to data related to current brands and regions. Once subscribed all company Studio seat holders can access Industry Explorer.
Custom Subscription:
Cost: Inquiry Only

Inclusions: Tailor your subscription to focus on your specific brand or competitor brands. You can also choose to add additional regions if feasible.
Experience our platform free for 7 days.
No commitment. Explore the features and elevate your business. Sign up now!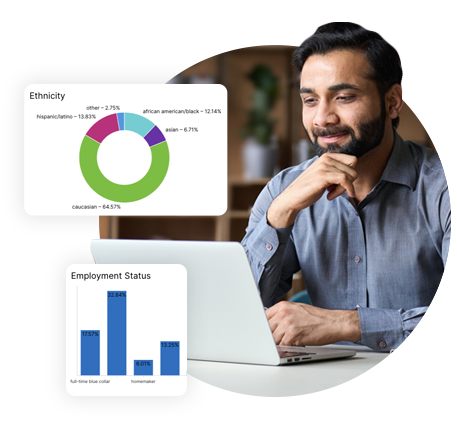 Consumer Express
Stay up to date on consumer trends by opting into our newsletter.