Foot traffic screeched to a halt in March.
As states set-up stay-at-home protocols, consumers took action. They hunkered down inside their homes and prepared to weather the virus inside.
Now in May, we're starting to see the rising tide of recovery.
Figure 1: Normalized Percentage Change to Observed Foot Traffic in The Top 5 DMAs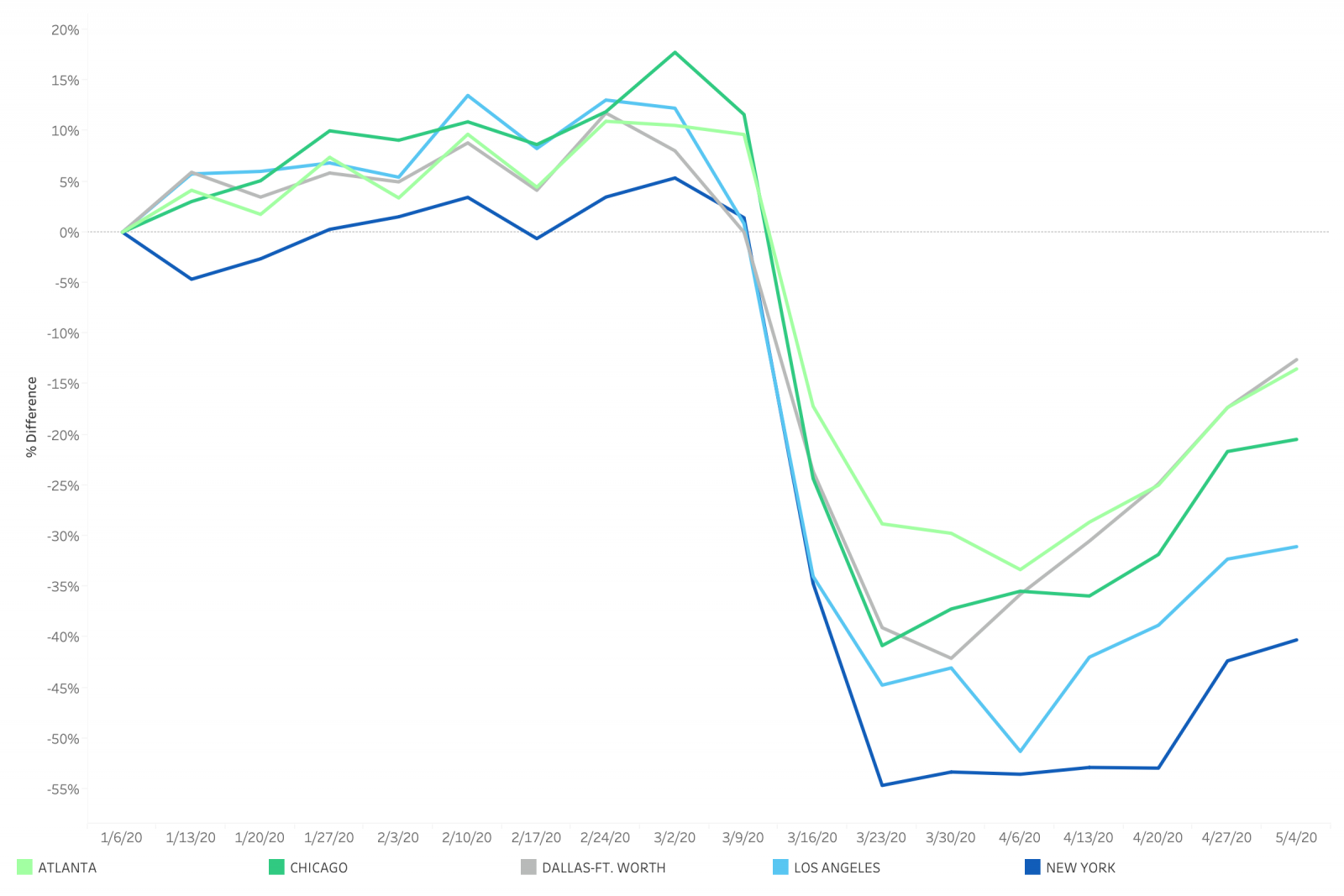 The Surveys On The Go® consumer panel shows a notable spike in foot traffic across all of the top five designated market areas (DMAs).
Leading the charge, Atlanta rebounded in early April. Dallas/Fort Worth followed suit, taking the lead before month's end. Chicago was a bit shy⁠—taking a bit of time before it started its climb. And, Los Angeles and New York are bringing up the rear, making progress at a much slower rate.
Yet, New York's movement may be the most significant; they were hit hardest.
This makes their progress especially encouraging. It speaks to the desire for consumers to return to a "new normal"1 as the backbone of the economy2. So, while the economy will take time to heal3, it appears that we're headed in the right direction; a great sign for spending.
Need more?
See new trends in your consumers' geo-validated shopping visits as they navigate the top 5 DMA's. Then, survey their opinions to get the "who, where, and why" as they handle each phase of the COVID-19 pandemic. For assistance, email solutions@mfour.com.
References: