COVID-19 is the mother of all disruptions.
Forbes believes this crisis is ushering in a new age1. And for good reason. We're seeing that 72% of in-store shoppers are trying new brands2, likely as they struggle to find what they need.
Remember the Great Recession, when the economy shook beneath our feet?
We can feel it now.
This crisis is no different. It seeks to make us stronger. And we will be, as long as we put in the work. This is the time to be agile, as we adapt to a situation that we've been thrust into.
Research agility started trending in the last few years. Now, that agility is an overriding priority, with at least five dimensions.
Here they are, explained below.
The 5 traits of the agile researcher: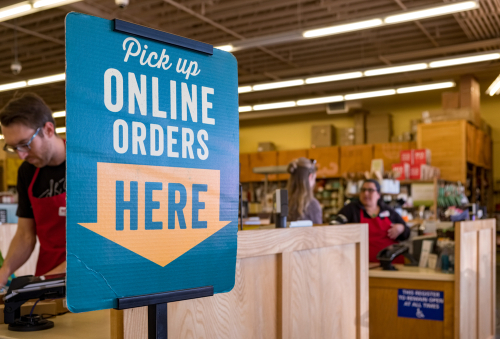 1. Digital. There's a 50% increase in online purchases2.
Let's start here. Apps and online behavior have re-shaped our world.
Consumers are stuck at home on their phone. Not only are they buying online3, they're doing BOPIS—Buy Online Pickup In Store. The agile researcher needs to monitor both online and offline behavior, over time, to account for all of these changes.
Agile researchers use digital data to understand consumer behavior.
2. Fast. 63% of app shoppers can't find what they need2.
Data goes stale. And when it does, it has no value.
To impact strategy, you need to deliver insights as soon as they leave the mouths of your consumers. Only then can your stakeholders impact sales with the data. This is how behavior-driven research works. It's observed in real-time so you can use it tomorrow.
Agile researchers use real-time insights to impact business decisions.
3. Accurate. 71% of third-party data is less than 50% correct4.
Recommendations based on bad data jeopardizes your credibility.
In 2017, a research crisis was declared by GreenBook5 regarding survey fraud. Specifically, an epidemic of survey fraud brought about by automation. The reality? Stated behavior is often fraudulent. Avoid it by speaking to validated consumers.
Agile researchers use a validated consumer panel to get accurate data.
4. Accountable. You're 1.6x more likely to get a better budget: measuring ROI6.
Metrics are essential. ROI begins, and ends, with consumers7.
If you listen to what consumers have to say, they'll tell you what they think of your ads,
so you can prove ROI in any channel: social, out-of-home, or traditional media. This
level of accountability is essential because budgets have been cut across the nation.
Agile researchers use the voice of customers to stay accountable.
5. Substantive. Only 49% of research respondents are satisfied with their experience4.
Recall bias is real. Consumers are wrong 60% of the time5.
So, if you're asking them to state behavior, by default, you'd be wrong too. Don't just ask consumers what they think. Get substantive information by observing their behaviors in real-time, and comparing that data to their feedback.
Agile researchers use behavior-driven research to step away from stated data.
Agility thrives on adaptation.
Use these five traits to learn from and respond to consumer behavior. If you listen carefully, they'll tell you exactly what they want. When you know what your audience wants, you win. Why? Consumers will always crave a great customer experience. Even in a down economy.
Need help?
We're researching the impact of COVID-19 now for clients. If you want to know the impact on your marketplace, let's look at it together. For the full research report, or for assistance, email solutions@mfour.com.
References: