Hear it. See it. Measure it.
Understand exactly what a buyer is thinking—at every stage of their journey. That's the foundation of an outstanding retail experience.
Is your approach working?
Find out.
Gain access to the "why" behind consumers' buying journeys. MFour is home to Surveys On The Go®: the nation's largest, first-party consumer panel. It's the only one-stop solution that puts the power back into your hands to track retail behavior 24/7.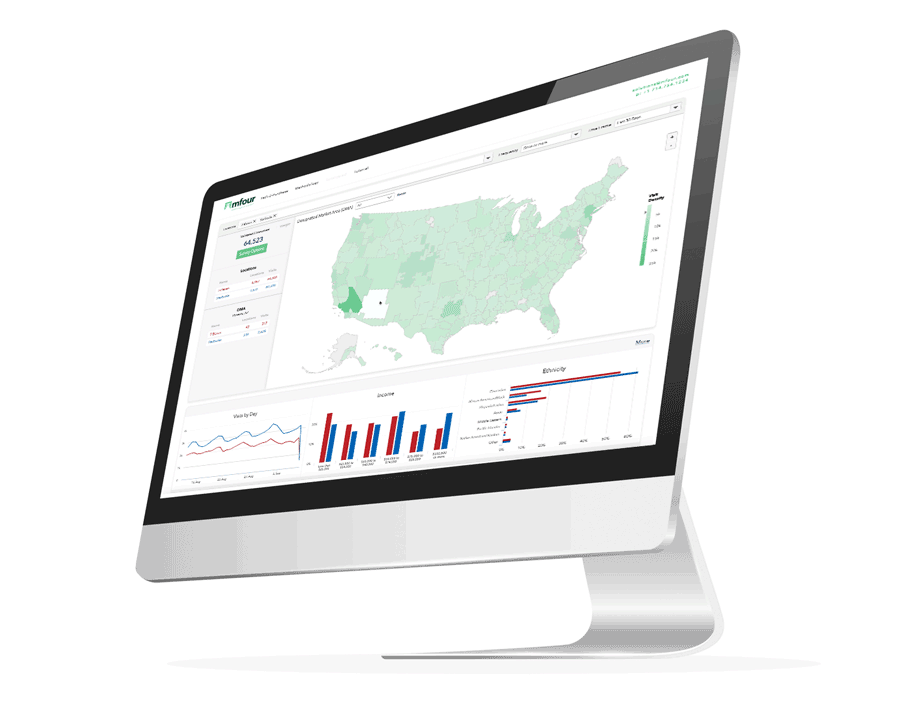 Reach out to pre-profiled, first-party consumer panelists.
See into buyer's journeys across 12.5 million U.S. locations. That includes the top 1,000 retailers. Take a peek.
Then, complete the picture with mobile digital behavior.
Because these first-party consumers are on an app, you can see their online and offline behavior. This includes Amazon shopping behavior. Know if they are checking competitors' sites before, after or during their shopping trip.
West

%

Midwest

%

South

%

Northeast

%
Ethnicity
Caucasian
Hispanic
African American
Asian
Other
Age
Under 18
18-24
25-34
35-49
50-80+
Carrier
Verizon

%

AT&T

%

T-Mobile

%

Sprint

%

Other

%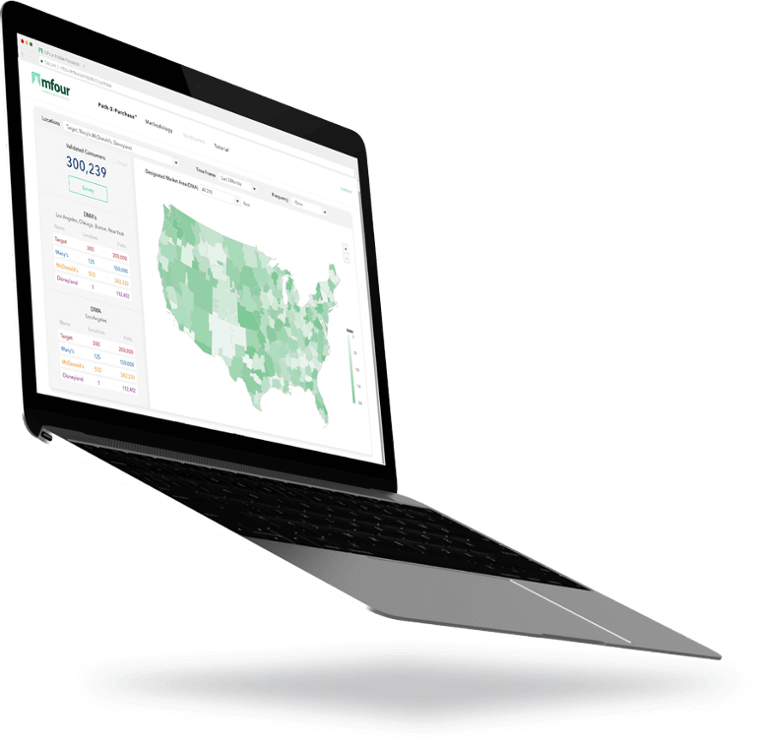 What's a retail visit look like?
Find out. See first-party consumers' retail movements in real time. It's accessed through the GPS on their phone, which we see on the app.
Curious? Take a look.
This is true consumer behavior captured with a Point of Emotion® survey. You're reaching pre-profiled shoppers in real time for validated connections between people and places.
Take a moment to see how it works.
See how to get 86% of buyers to pay more…