Leave the assumptions to your competition.
Collecting and utilizing data can be a game-changer for businesses in various industries. However, it's no secret that data collection often comes with its unique set of challenges. From retail to restaurants, businesses need reliable and efficient solutions to overcome these challenges and make data-driven decisions with confidence.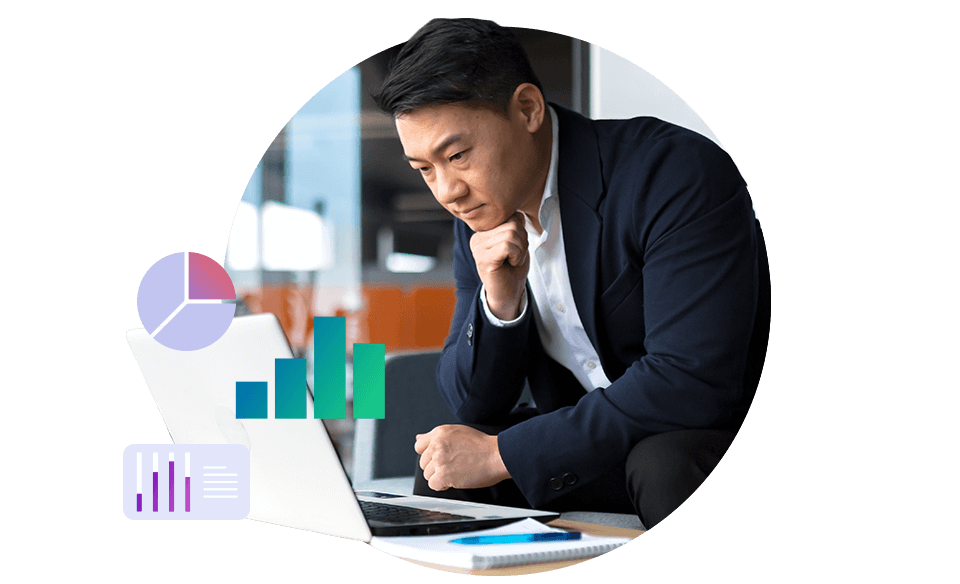 One platform to fuel your research needs.
Test which creative I should use for my ads

Gain more insight into your customer's buying journey by combining Ad Testing and behavioral data. Develop and optimize more effective ad concepts by leveraging sentiment data collected from your consumers, enabling you to not only know which ad to place, but where to place it.

Test what message I should use for my creatives

By combining behavioral data with responses from test subjects who most closely match your target customer, MFour gives you everything you need to optimize messaging to your target audiences.

Understand the impact my OOH ad has on my brand

Not only can you get insights on what consumers think about your ad — you can benchmark those results against industry norms, and even see exactly how well your ads perform next to the competition.

Understand why my product isn't selling

Survey real buyers to learn their in-aisle product perception and performance of competitors. Understand what worked and determine repurchase likelihood.

Compliment sales data around a new product launch consumer perspectives

Talk to real buyers in-store to learn about their purchase drivers and barriers at-shelf. Get in-aisle product perceptions and immediate consumption feedback.

Understand the effectiveness my point-of-sale display or end cap has on my product

See how effective your product placement is in real time. Measure ad-effectiveness directly from validated, first-party mobile shoppers. Get feedback from in-store consumers and know if your displays, signage and end caps are driving awareness and purchase lift.

Decrease percentage of non-purchasers leaving my locations

Use geolocation to survey shoppers as they leave any location, for real-time, self-level feedback. Capture pictures and videos to guide your strategy on the 4Ps.

Understand how my product compares to competitor products

Survey consumers as they make shelf-level purchase decisions. Understand system 1 feedback and determine what's working and not. Then adjust the strategy accordingly.

Gather feedback to optimize my new menu item (LTO measurement)

Send consumers on a mission to report their path to purchase experience. Make this as simple or detailed as needed. Use their feedback to adjust your strategy and optimize your new menu item