The Fast Way to Gofrom Data toDiscovery
MFour Studio is a modern proprietary data platform for companies who want to understand their consumers better. Equipped with a next-gen DIY survey tool & dynamic data products, users can easily gather & analyze survey + behavior data on a single platform.
Your data is worth more on Studio.
Visualize billions of data points in seconds
Easy-to-use Filters
Color Coded Charts
Seamless Navigation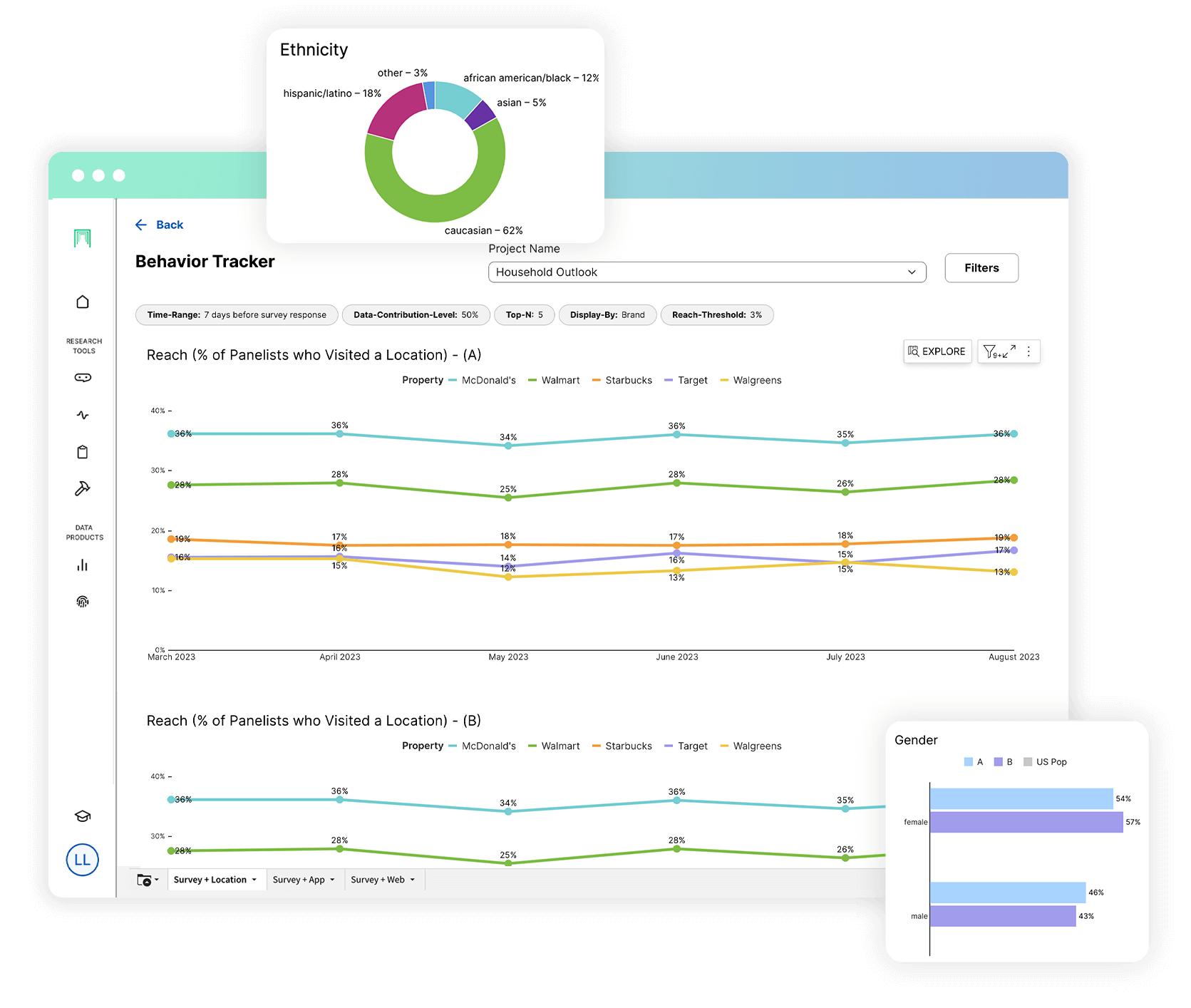 Survey is just the start.
Focus on growth, not data analytics.
Select a product to learn more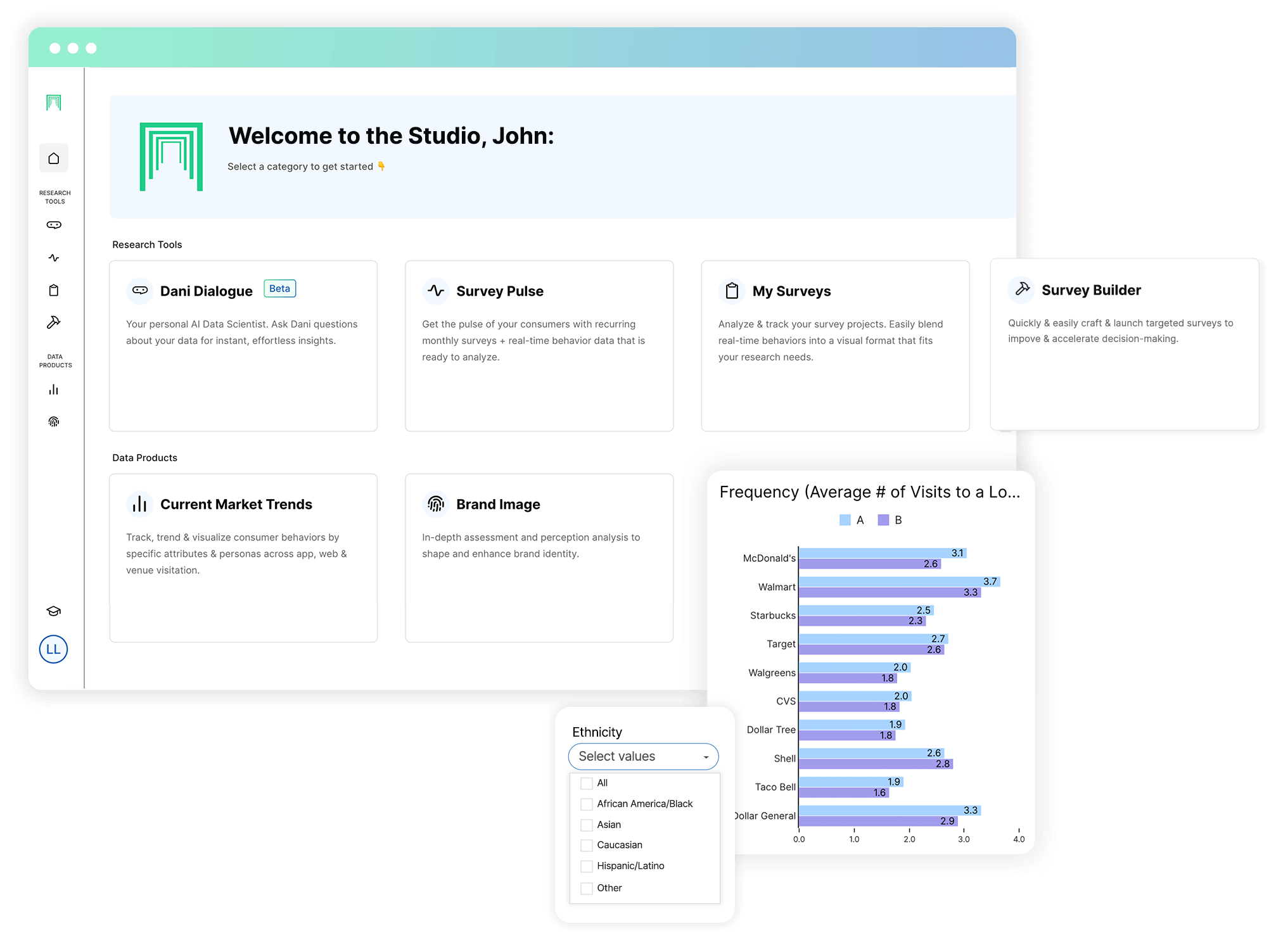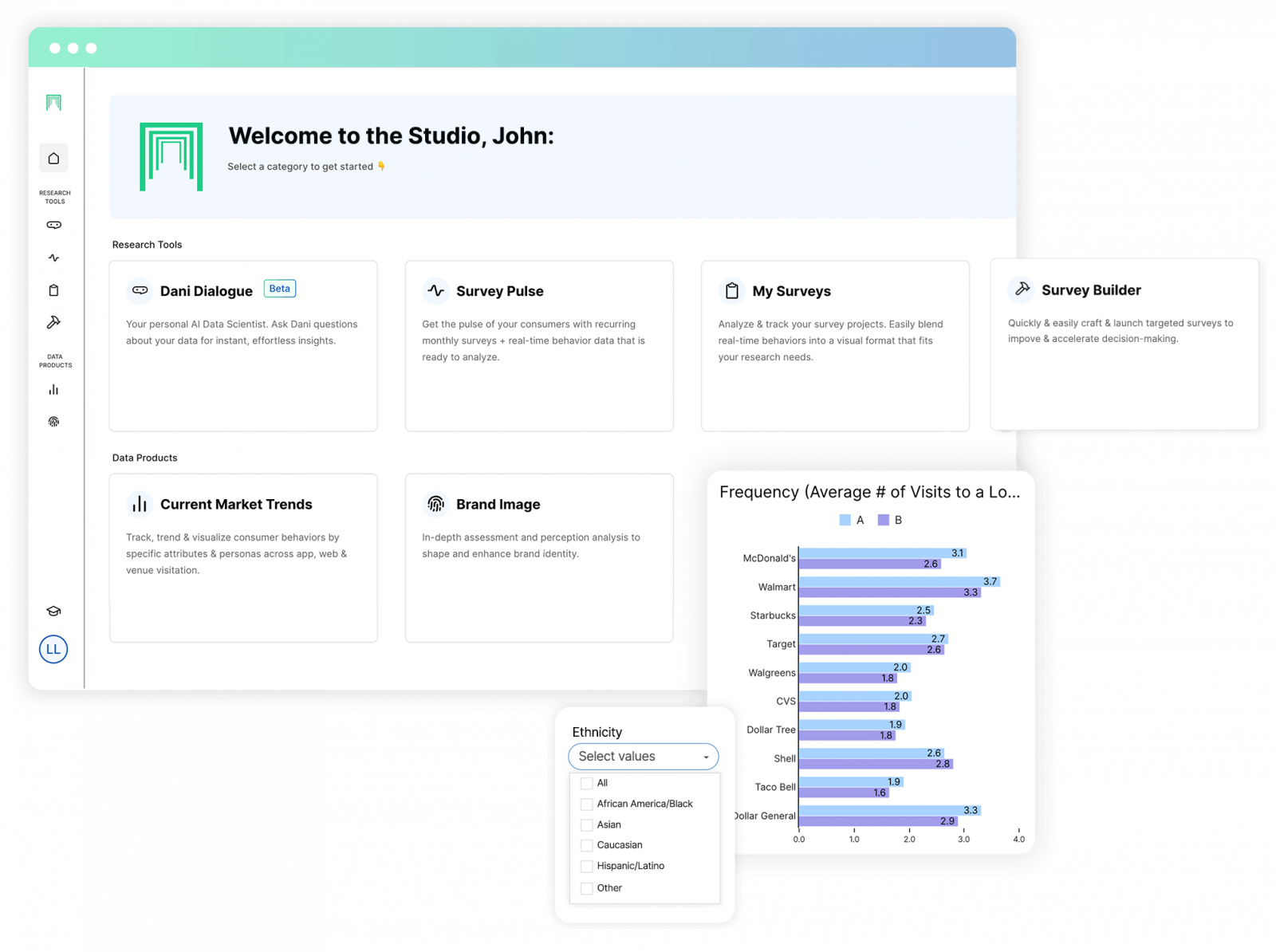 Current Market Trends
Know your market, adapt & outperform competitors.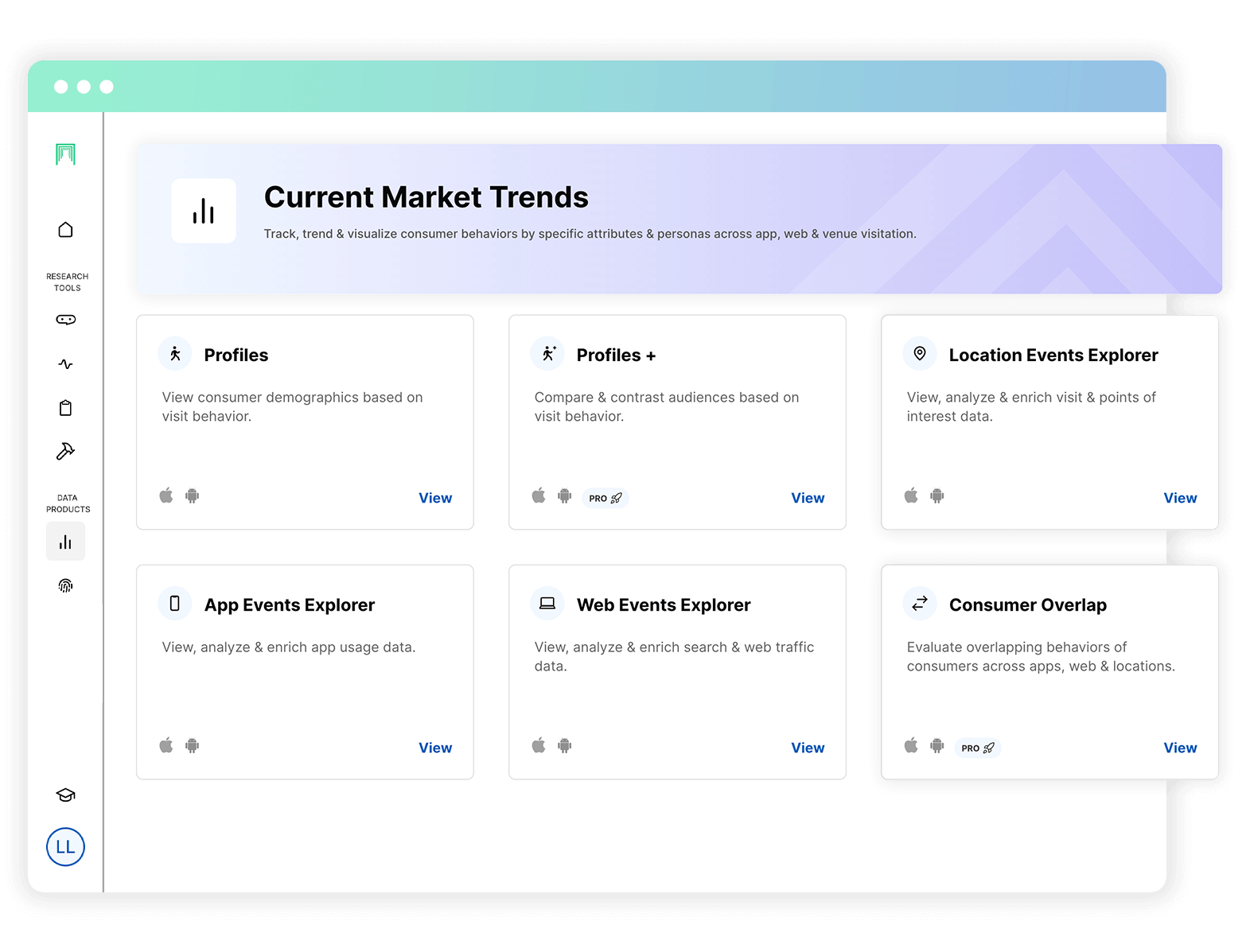 Enhanced Market & Audience Trends
Constantly look at your customer's behaviors, preferences, and interactions with your brand.
Visualize Consumer Behaviors
There is a difference between what your customers Say and what they Do. You need to understand both.
Competitive Advantage
Identify trends and make informed decisions to tailor your strategies effectively and stay ahead in a rapidly evolving market.
Brand Image
Protect & grow your brand.
Reputation & Trust
Positive brand image, backed by data on reputation and trust, will significantly boost marketing effectiveness.
Competitive Differentiation
By actively seeking customer feedback & monitoring consideration metrics, your business can iterate and enhance its products and services over time, staying ahead of the competition.
Consumer Perception & Decision Making
With real-time data analysis and intuitive tools, you'll make data-driven decisions that resonate with your target audience.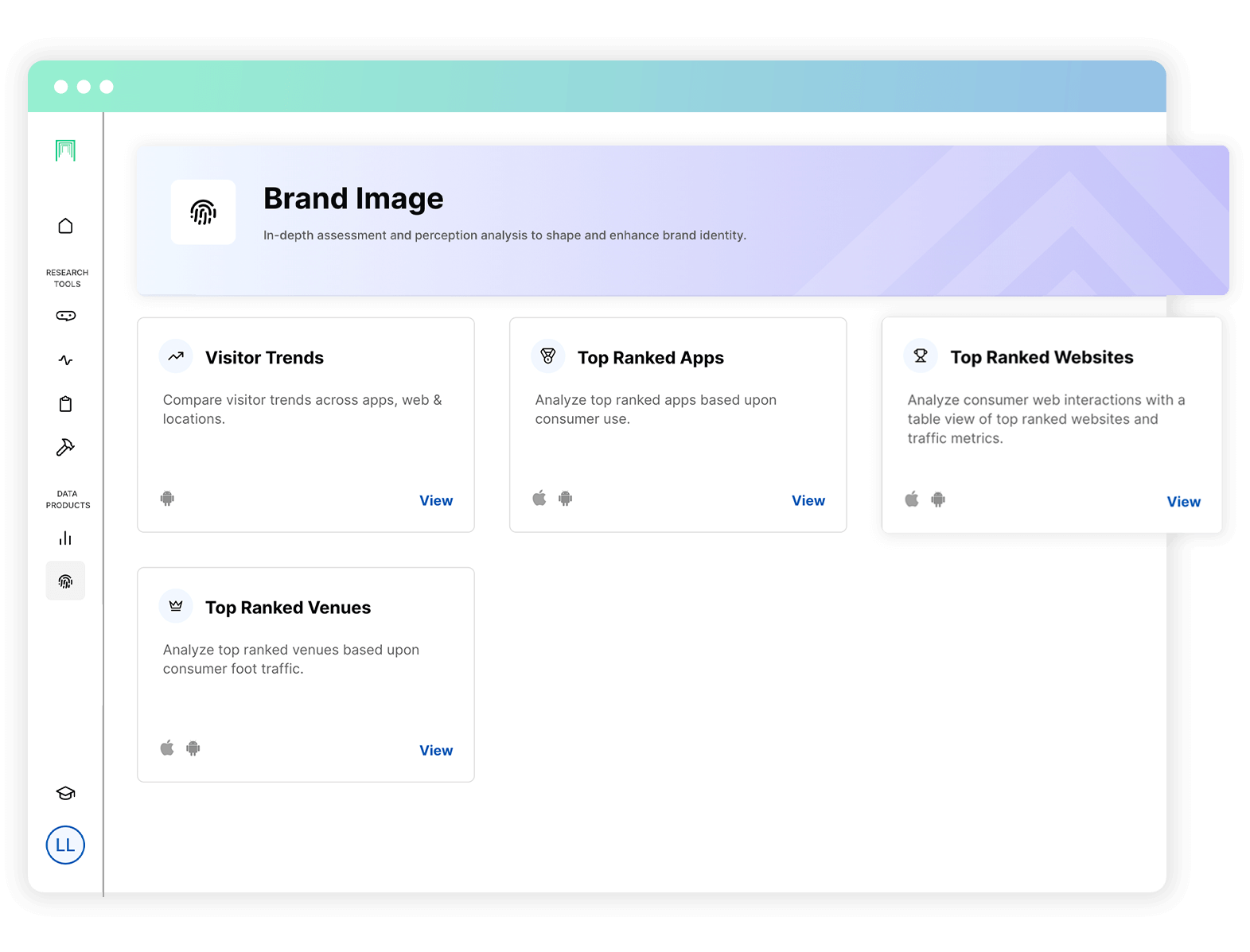 Campaign Performance
Understand customer preferences, pain points, and motivations.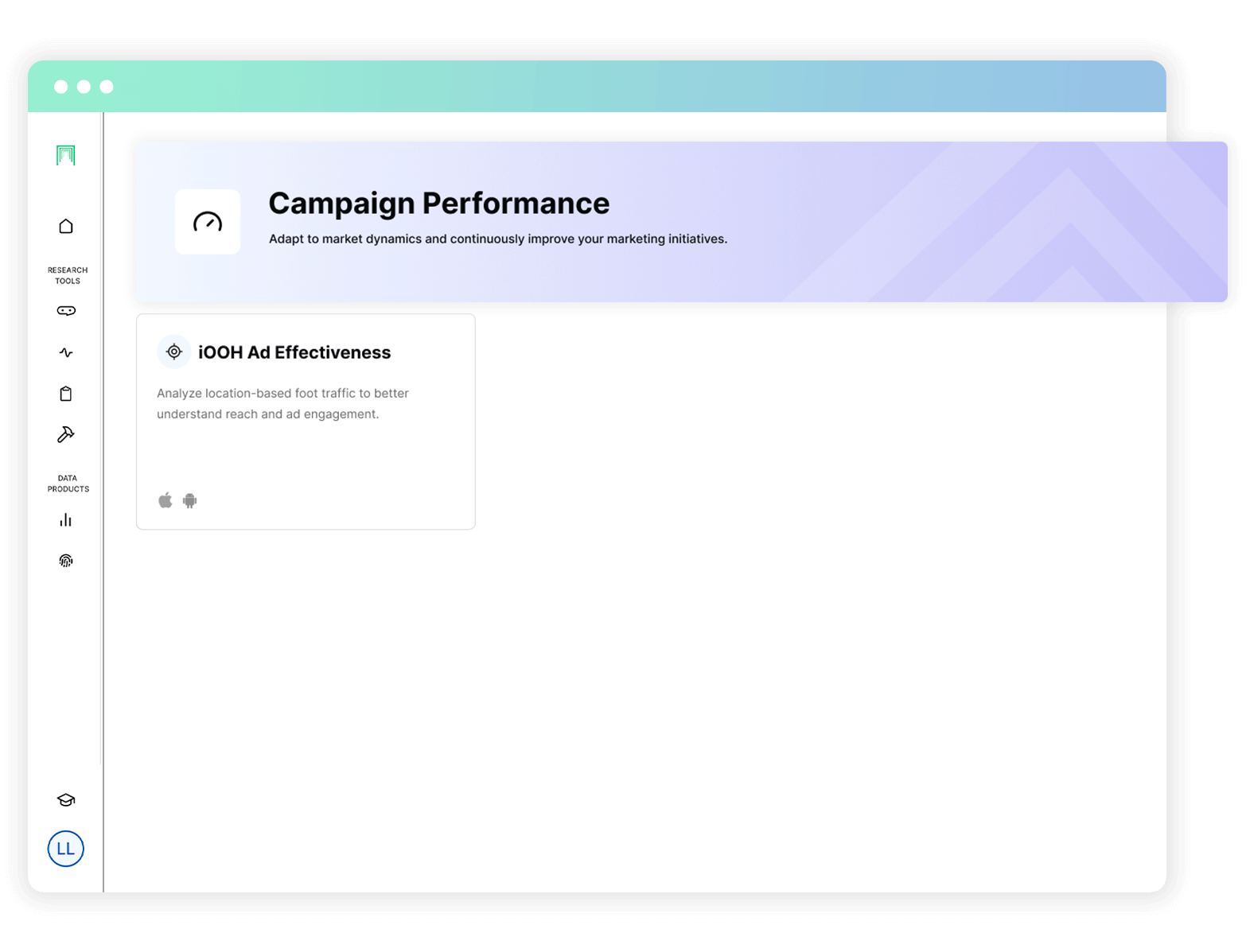 Data Collection & Sources
Collect validated, relevant survey data and examine targeted users' app, web, and location data.
Data Segmentation & Analysis
Divide your target audience into distinct groups based on specific attributes or behaviors. You can segment based on KPIs, like location, browsing behavior, & engagement.
Understand Your Customer Journeys
Understand how your customers move through the awareness, consideration & conversion stages. Optimize your campaign's @ consideration by creating personalized content, & recommending relevant products based on behavior.
Consumer Express
Stay up to date on consumer trends by opting into our newsletter.