It's 7:00 am.
Still groggy, you reach out to shut off the alarm, blinking against a bright ray of sunshine, streaming straight in between the blinds. You pull off the covers. Stand up.
It's time to work out.
You've got 30 minutes. So, you need to start now. You brush your teeth, pull on your gym gear and reach for your phone…not your keys. Today's workout is instantly at your fingertips.
Think about it.
Gyms as we know them — are dying.
And the digital fitness industry has put a very large nail in the coffin that COVID created. Like it or not, fitness as we knew it has been completely disrupted… just like everything else.
But, here's what's different.
Consumers love this disruption. See, the ability to work out from anywhere — literally — offers a whole new level of accountability, flexibility, and accessibility. And that's valuable.
So, stand back, stuck-at-home parents.
Joining frazzled moms and dads everywhere — is a whole new crowd. Enter the working professional searching for a sweat sesh between calls. And, the retired couple trying yoga for the first time. Don't forget the bleary-eyed college kid, taking online classes and feeling bored.
The truth is…
The pandemic exposed a need.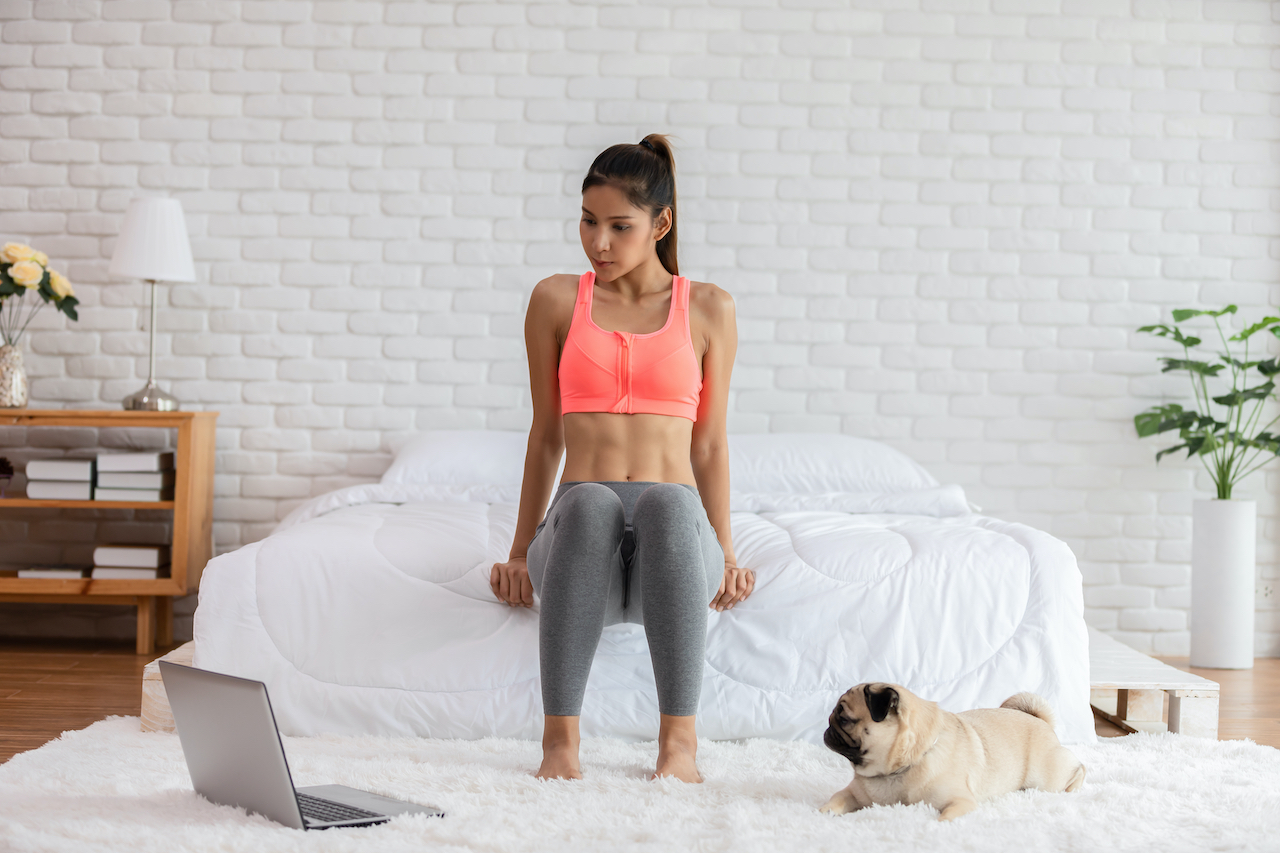 And digital fitness showed up—in a big way.
In fact, we surveyed people with fitness apps on their phones. And, since COVID, 75% started using a new fitness tracking app. That's not all. A full 45% participated in free online fitness courses since the pandemic.
The people we surveyed, from our consumer panel, can be seen on these apps:
MyFitnessPal – 65%
Nike+ /Nike Training Club – 22%
Apple Fitness 21%
Beach Body 15%
RunKeeper 14%
Daily Burn 11%
We're seeing the evolution of in-person instruction.
And consumers… who are replacing people with apps. Specifically, apps that allow them to track their own progress. Basically, they're reclaiming their independence—from gyms and trainers. We can see it in the 26% who are currently taking app or online classes.
Take a look at the popularity of MyFitnessPal.
It has a daily engagement of 45%. And, it's closely followed by Apple Fitness+ at 34%. Which, in and of itself is impressive. Apple Fitness+ was only released on December 14, 2020. That's a massive amount of engagement in basically two months. Beach Body rounds out the trio at 29%.
That's impressive.
It means gym go-ers aren't just downloading the app. They're actually using it. Old habits are being replaced as these consumers have found new ways to work out—in spite of circumstances.
So, why fitness apps?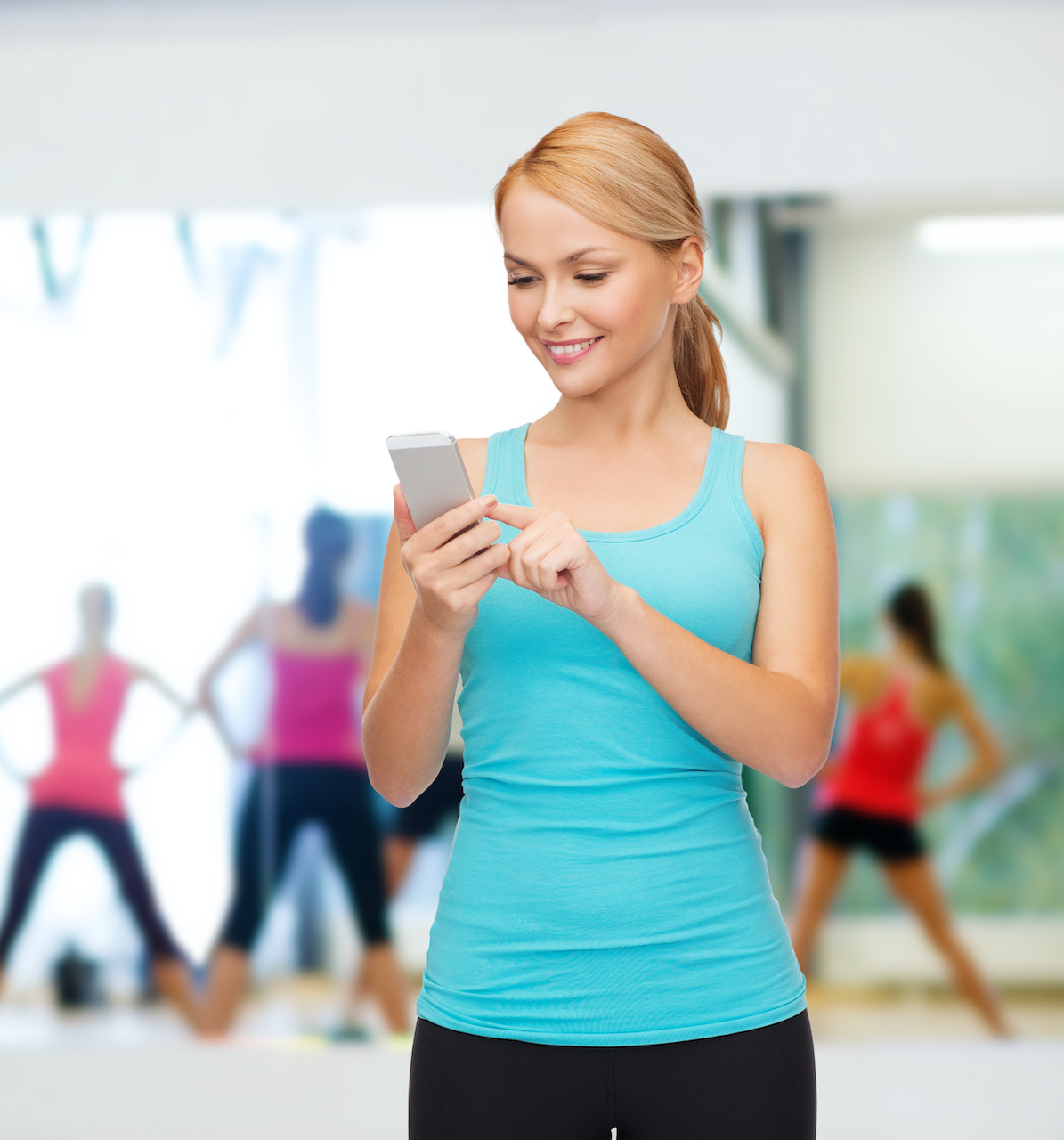 It's convenient.
An app is extremely flexible. It offers the same level of accountability, with half the effort. Gone is the time required to drive to the gym. You do your class and you're done. It's that simple.
Here's why our panelists like it:
59% can track their own progress.
57% say it's easier to fit an app or online class into their routine.
49% believe that taking a class this way is their safest option during COVID.
Now, as consumers race to download fitness apps, they're leaving gyms in the dust.
Digital workouts encourage consistency.
Digital is designed to be easy.
Fitness on apps, online videos, and streaming — all lives up to that promise. See, the gym is a destination. It's got obstacles along the way. We asked our consumers why they don't work out more. Here's what they had to say:
61% have a lack of motivation.
54% struggle with consistency.
36% have a busy, or demanding job.
35% have a busy schedule and no time.
34% don't have anyone to hold them accountable.
Now, let's look at an app.
It fills the needs found in the top two reasons for working out more. The app provides motivation and a simple way to stay consistent. And it seems to be working for our consumer panel.
In fact, 48% of fitness app users work out several times a week. And a smaller segment, 25% actually work out daily. Why? Well, think of an app as a pesky little workout buddy. You know, the kind you're motivated by — but don't always listen to? Except, the app is more likely to stay consistent. After all, you can't hurt its feelings.
So, while many gyms are still closed, these behaviors sound like they'll stick. We asked, and consumers expect to continue at-home workouts—both for convenience and low cost.
Fitness is now for everyone.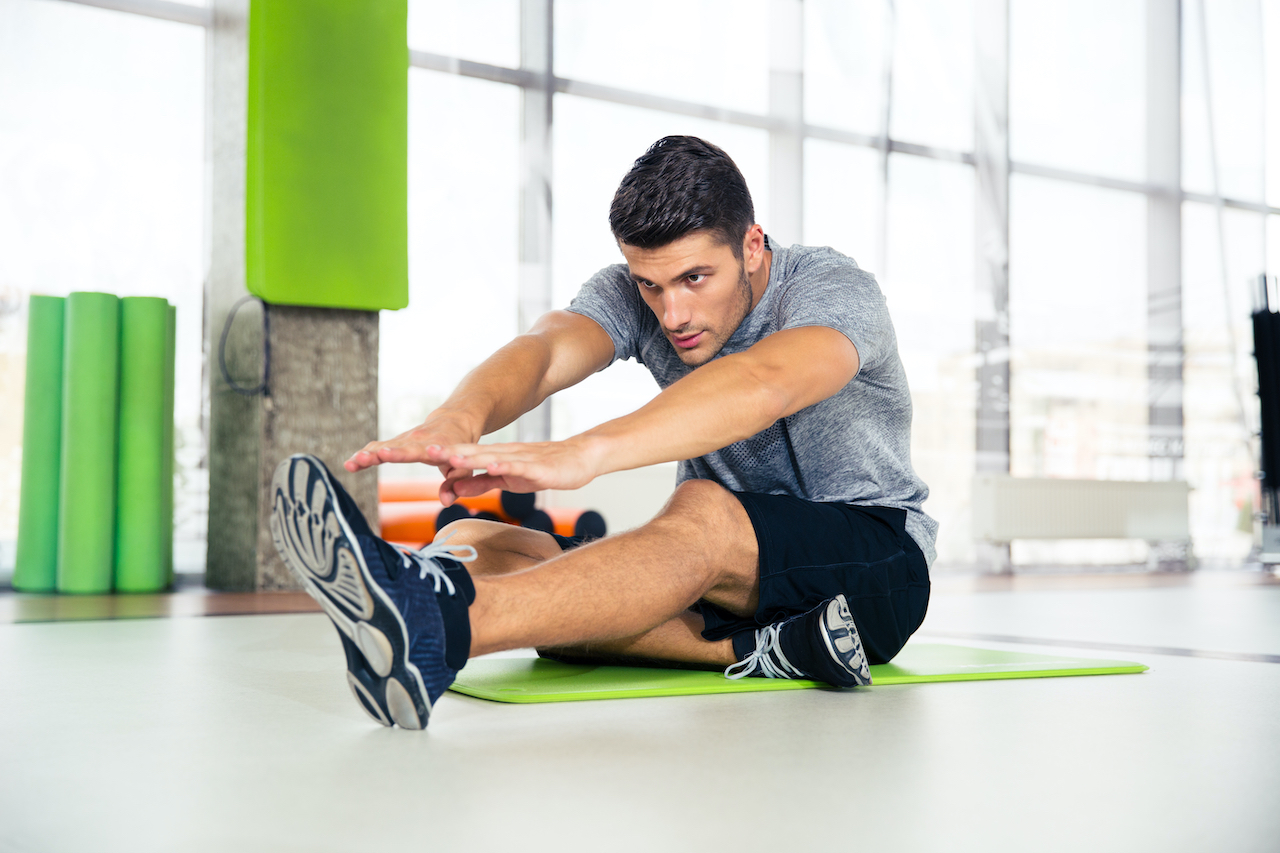 Fitness is no longer for the elite.
It's for everyone. An app allows you to afford a personal trainer at a premier gym. Which means your fitness goals are now at the tip of your fingers, on your phone, and often for free.
This may be why 60% reported being likely to invest in fitness equipment in 2021. At this point, we're nearly a year into lockdowns — consumers have taken their health into their own hands. And that requires equipment.
What will they buy, you ask? Good question. Take a look at what those we surveyed had to say.
Here are the top items consumers want at home:
43% dumbbells.
28% treadmill.
23% stationary bike.
23% kettlebells.
We're seeing a revolution in fitness.
And with people empowered to be their own trainers, gyms who wish to survive, must learn to accommodate. How? With options. Here are a few worth mentioning: biometric tracking (i.e. heart rate monitors), convenient scheduling, and flex options for in-person and at-home classes.
Need more? For help with your research needs, contact us.