"What is it?" I asked, green eyes sparkling in excitement.
"A computer," he said. I was eight. My dad was pointing to a big, white square—perched firmly atop a wooden desk in our den. There it sat, surveying the room with a blinking, green cursor that never stopped…looking every bit as curious as I felt.
It's no longer the 90s.
These days, 93% have a computer at home. And 84% of Americans have one in hand right now—a smartphone.1 So, it seemed right to research the tech titans who made this possible.
We spoke to 200 consumers.
As they walked out of Best Buy, we asked how they felt about the three dominant tech providers: Apple, Google and Microsoft. Here's what our consumer panel had to say.
#1: Apple, built on simplicity.
The Most Popular award goes to Apple.
Consumers love their products—67% we spoke to own an iPhone. And, when asked why, 80% said that the MacOS is just "easier to use."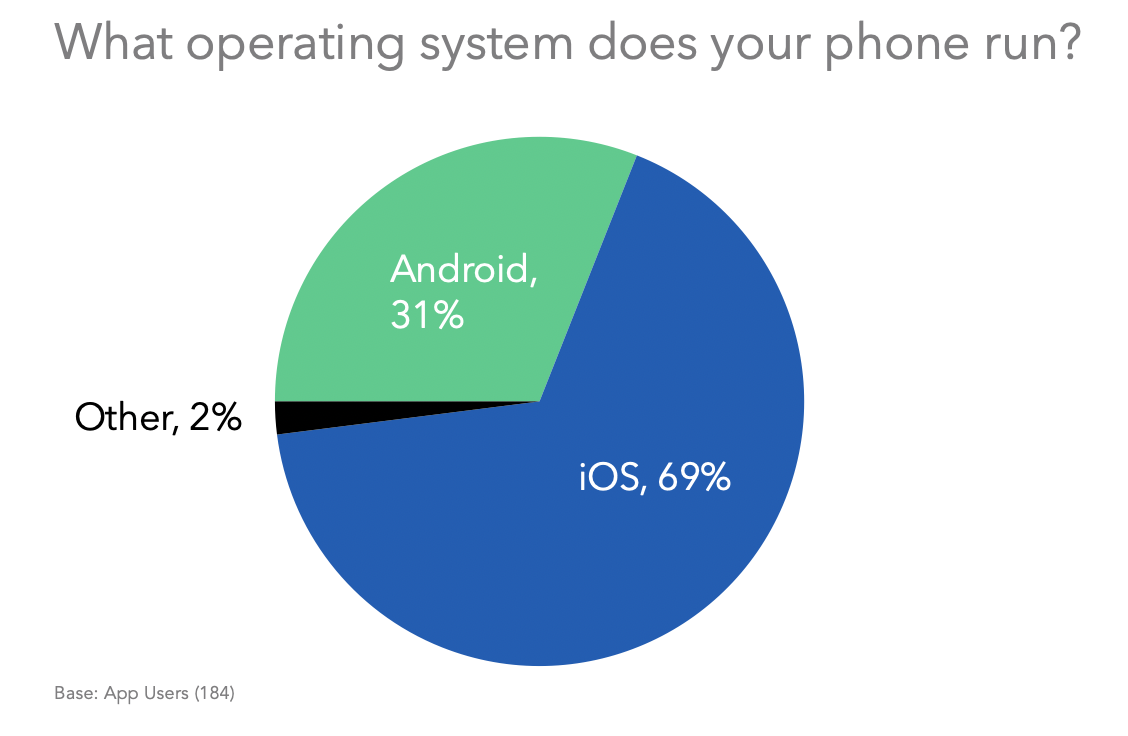 It's true.
Apple is known for its ecosystem—every product is integrated. Which matters. Why? Because most consumers aren't tech-savvy. They need help. And the MacOS is easy to navigate. So, when you can remove buyers' fears like that, they're more likely to stick around.
Maybe that's why 69% would choose a MacBook—over a Surface (21%) or Chrome (20%).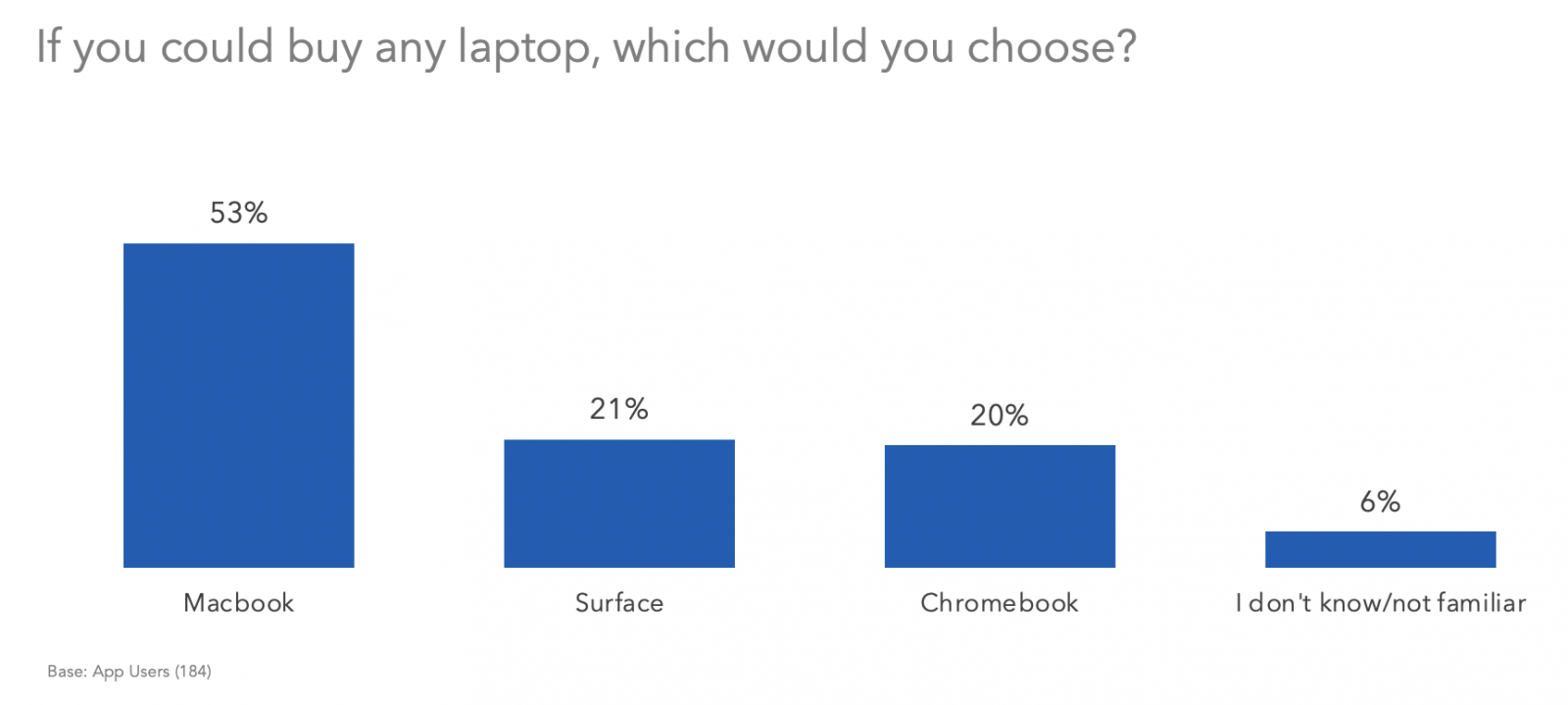 Shoppers find the brand to be reliable. They know what to expect and that makes them much more likely to consider Apple first, before any other brand. Apple's strong customer experience also makes consumers more likely to pay more for its high-quality products.2
And that translates into tablets.
A full 70% would choose iPhone over the Surface Pro (16%) or Google Pixel (8%). Again, this makes sense when we think of their ecosystem—86% will pay more for a better experience.3
But, while buyers may like Apple, businesses love Microsoft.
#2: Microsoft, born for business.
Microsoft Word is nearly 40 years old.4
It became a favorite for businesses because it streamlined work. And it still does to this day. In fact, nearly 70% use Windows at work. And, 40% use Microsoft Teams at work to collaborate.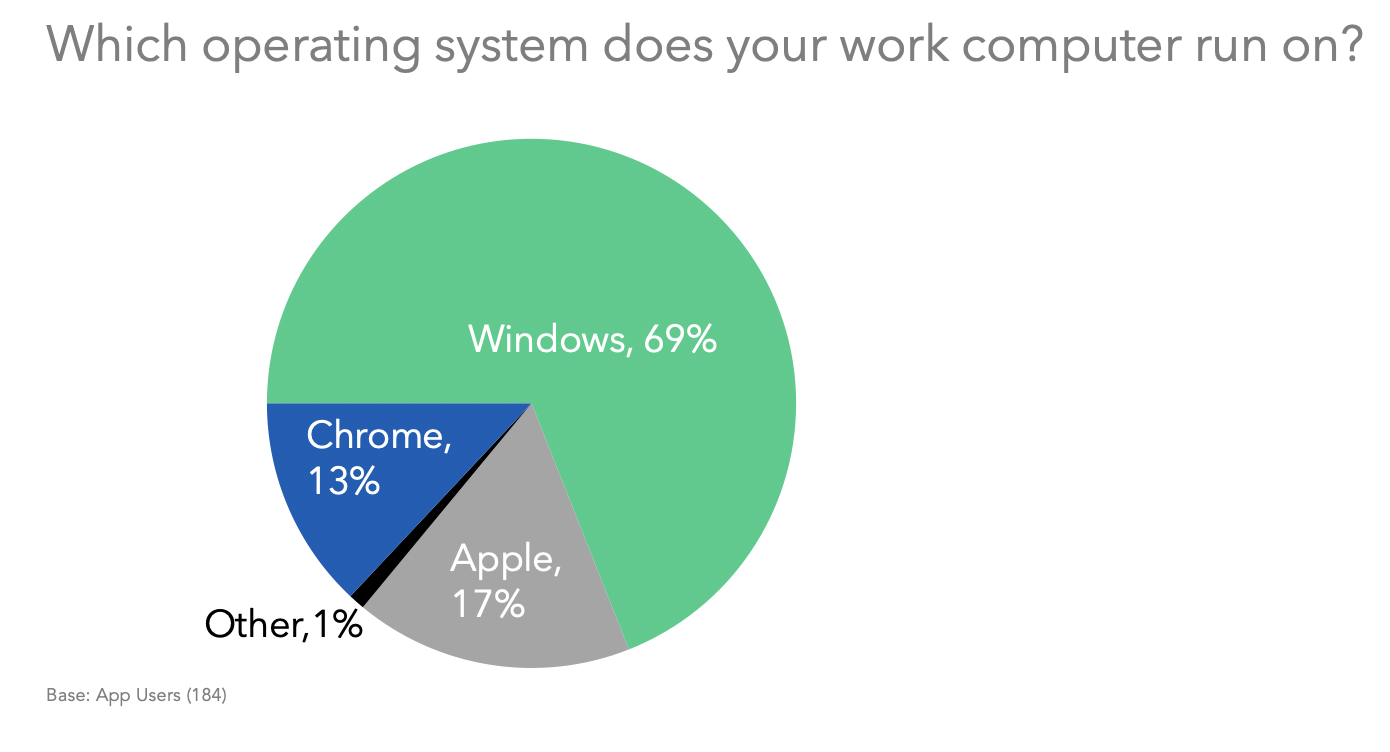 And, while Apple may win most popular, 53% of consumers still run Windows at home. While that may seem surprising, given the love of Macs, it really isn't. That's the beauty of comfort.
We asked that same group, why they run on Windows. And 61% said it's because they'd always had a Windows operating system. Which makes so much sense. Because, if you've ever switched between a Mac and a PC, you already know it's NOT easy to make that change.
Microsoft could gain momentum with a word-of-mouth campaign.
Why?
For starters, word-of-mouth (WOM) is still the most powerful form of marketing.5 But there's another reason. When we asked the group of consumers who'd prefer a Surface, why, 69% said it's because they'd heard a lot of good things about the brand. That's all word of mouth.
It happened again when we asked about tablets—63% said they'd heard good things about the Surface Pro. And 92% of people take family and friends' feedback over ads5. So, it could be a great time for Microsoft to launch a viral campaign where WOM is heavily incentivized.
#3: Google, created for change.
Google gets it.
They've built a business on creating value. Then charging for it. So, it made sense they'd go after Microsoft at some point. Now, Google is quickly gaining on Bill Gates' brand in the B2B space. Starting with the internet, 59% now prefer Chrome as their browser of choice at work.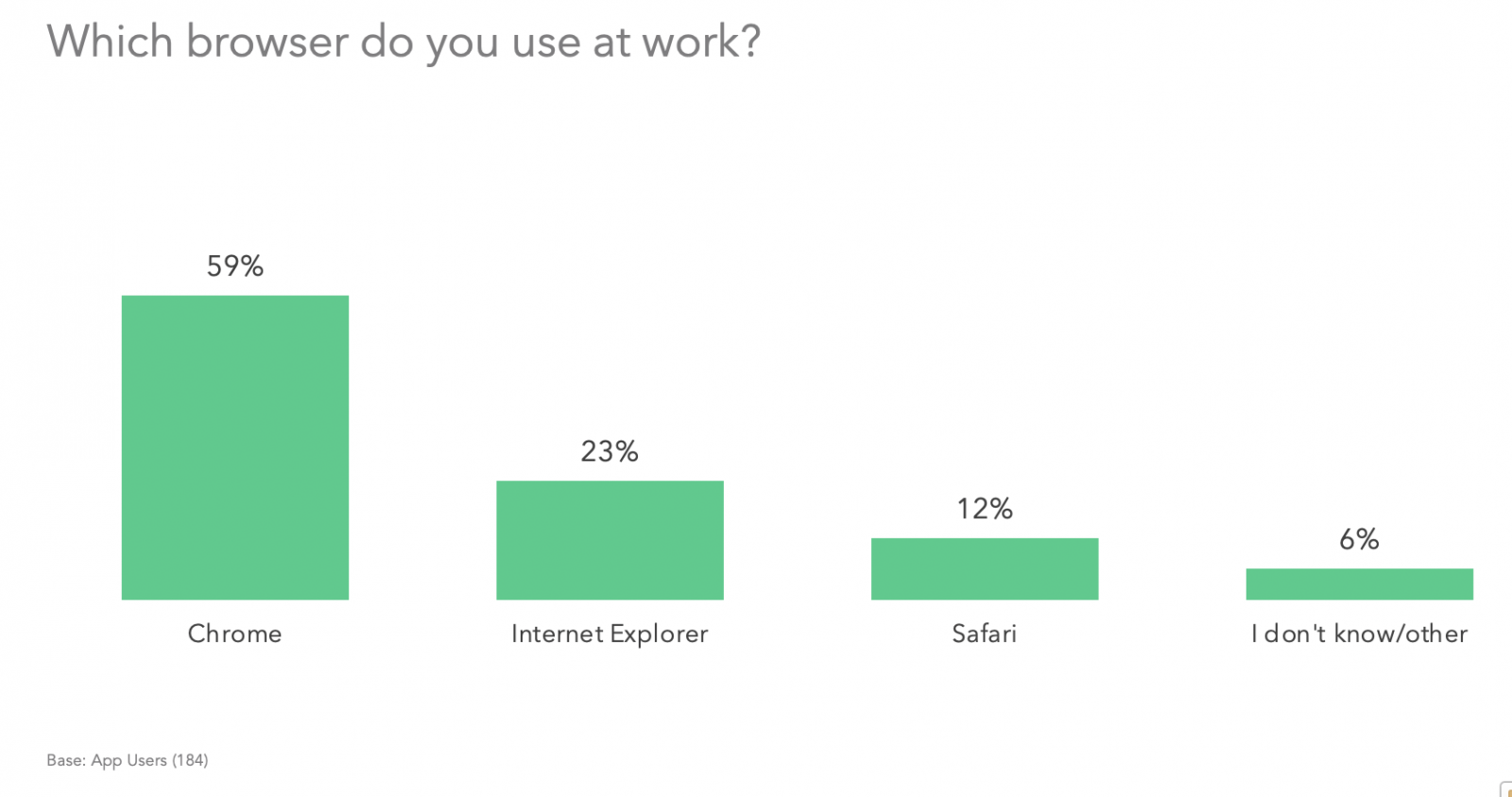 And, 34% use Google Meet, just 6% shy of those using Teams.
It doesn't end there, 42% now use Gmail for work email. While that's still less than the 54% who use Outlook, it's not by much. The same holds true for documents. Turns out 26% go to Google Docs now rather than Microsoft Office. The majority is still strongly in the hands of Microsoft, for now, but they'll need to keep an eye as Google rapidly gains across platforms.
What now?
Consumers are only increasing their reliance on tech.
We saw that across the board in 2020.6 The brands who will win in this age are those that are experience minded. They get consumers' needs and build their brands around meeting them. To do that, companies need to track consumers' online and offline for an OmniTraffic® view. For more research, contact us. 
Find the answers to these and more questions on MFour Studio!
References: