Millennials are sustainable.
They care about everything. What they put into their mouths, what they wear, and what goes inside their homes. We know this. And yet, here's what's interesting…
They're not alone.
Not at all. In fact, 91% of people walking out of Walmart between the ages of 18-45 purchase sustainable products. What may come as more of a surprise, is that 44% do it nearly every time they shop. We are seeing a shift in our economy and it's being driven further by the pandemic.
Let's take a look at why.
#1. People care.
A full 68% buy sustainable food and beverages.
That's a nice chunk of change. And, there are three more categories they focus on most. Cleaning products (67%), clothing (56%) and personal care (50%) round out the top products people care about when it comes to sustainability.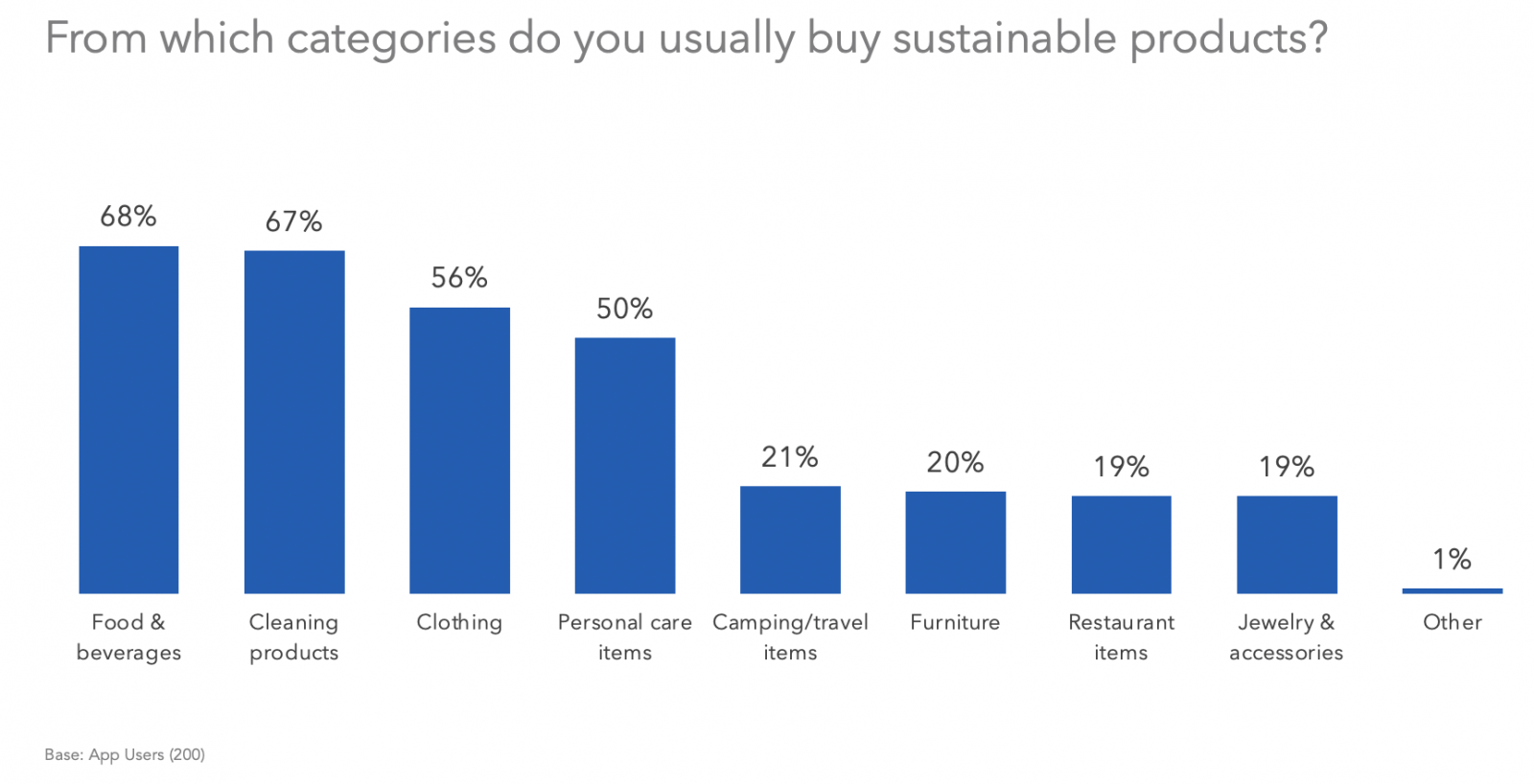 So, where are they finding out about sustainability?
Social media.
Timely, because social media use went up 50% during the pandemic.
And with 53% of people hearing about it on social, you've got a chance to be strategic. If you're looking to start, or continue, a focus on sustainable products—social is where you want to be. Consider using an influencer to get started, 82% trust what they have to say about your brand.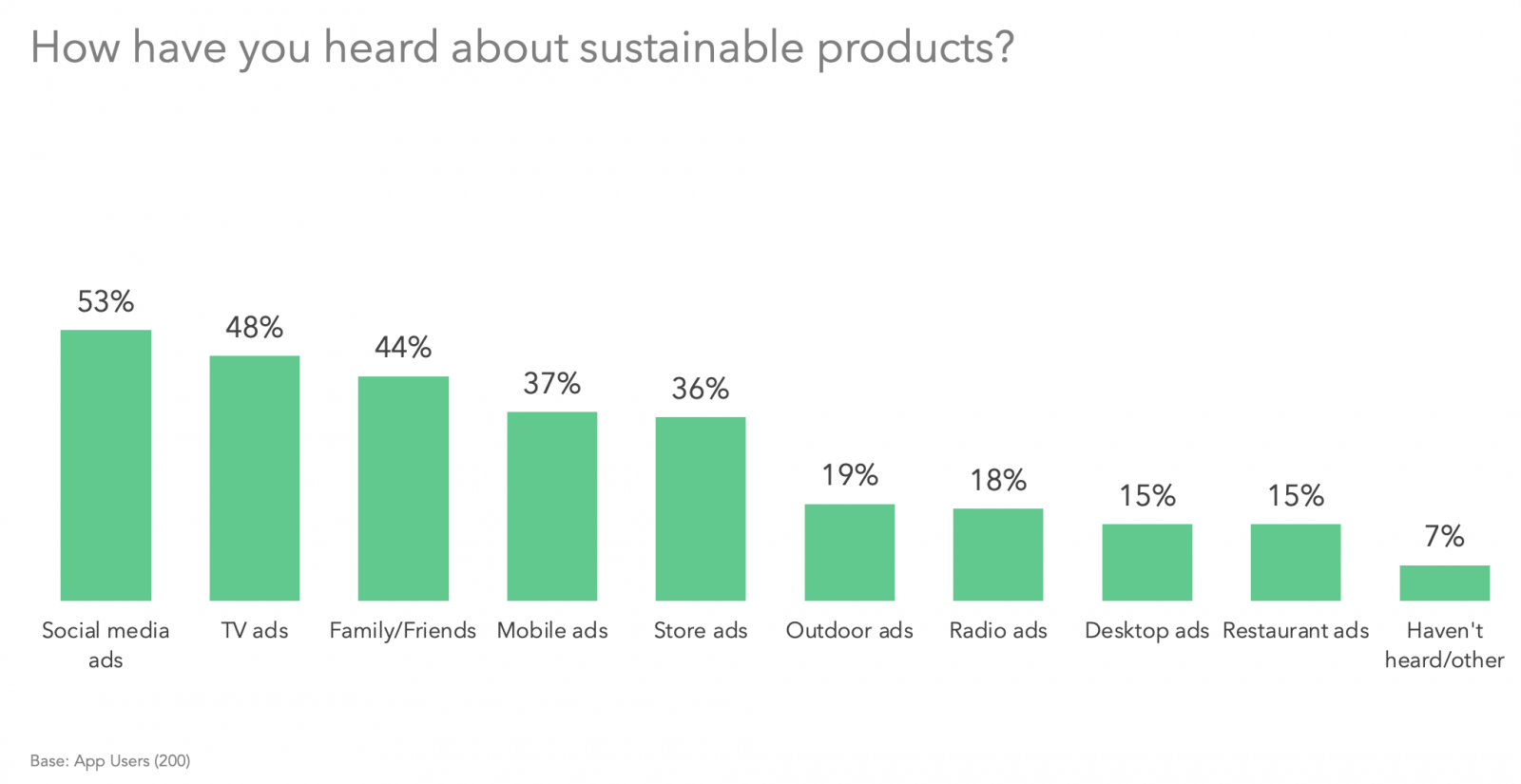 #2. Sustainability is good.
It tastes good too.
Here's a stat…63% like meat alternatives. Yup, you read that right. It used to be that people were really concerned about the idea of meatless products. They'd turn up their nose a bit.
Not now. In fact, everyone we talked to enjoyed their first experience—take a look.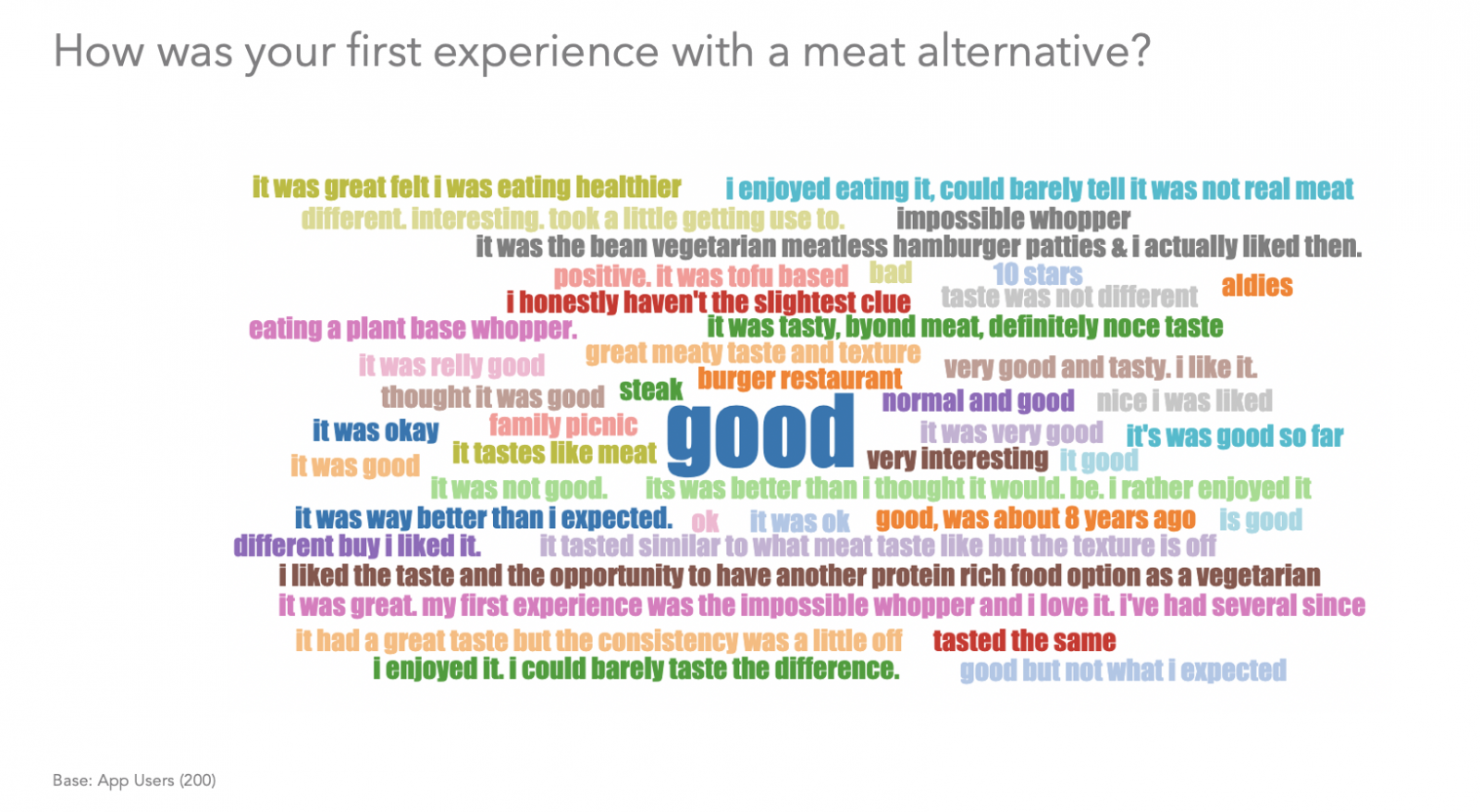 Clearly, brands are doing a great job.
They're listening to what consumers want and making sure that taste is top of mind when creating more sustainable alternatives to products.
And customers are rewarding their efforts.
In fact, when we asked for their input on brands, they had a lot to say. Let's continue with our meatless contenders—and two brands in particular, Beyond Meat and Impossible Foods. We can see from the graph below that consumers are aware of both.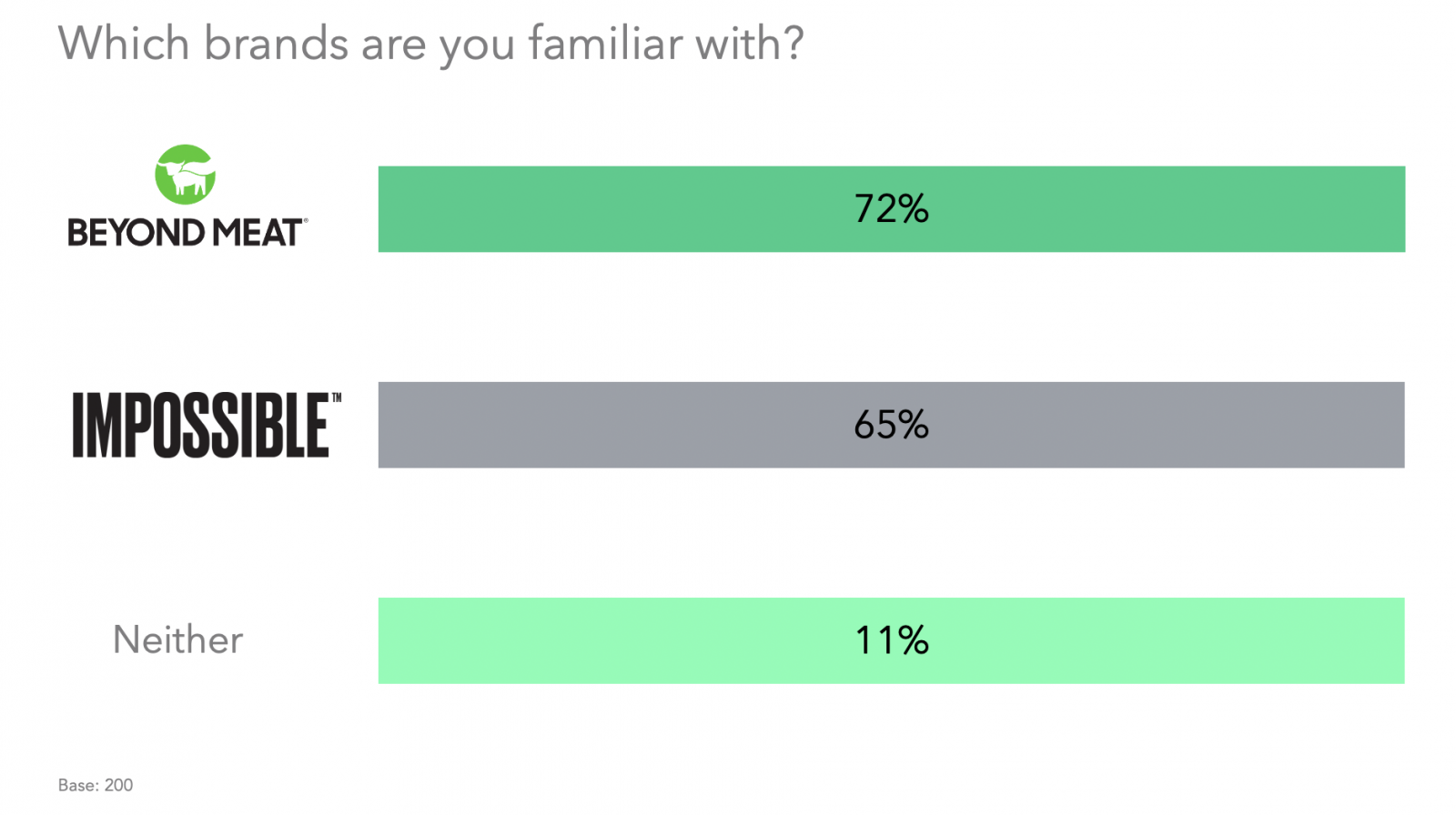 So, who wins, if we pit them against each other?
We asked. And, Beyond Meat comes out on top. The meatless brand is slightly ahead of its competitor across three different categories: taste (65%), quality (60%) and price (52%).
#3. This is your future.
What's it all mean?
Sustainability isn't just impacting meat; it's infiltrating ingredients. In fact, 80% believe it's important to buy foods with all-natural ingredients. Why? They (69%) want to know that the products they buy aren't harmful to their bodies or the environment.
Non-dairy is also in the mix, 71% say they purchase plant-based dairy at least some of the time.
And herein lies your opportunity.
We know that 49% are buying more high-quality products in COVID. If ever there was a time to launch an all-natural, or more sustainable product for your brand, this is the time.
People are increasingly health-conscious right now. Not just because it's the start of a new year, but we've been living in a pandemic situation for the last 12 months. They're really careful of what they're doing to their bodies because they're trying to prolong their health.
#4. Here's your chance.
Ask consumers what they want from your brand. Find out what they're willing to pay for and what's missing in the marketplace. Then, test out your new products. This is what research is all about. When you're ready, make sure you've got a strong online presence and you're set.
Now is the time to act.
Beat the competition by being better at listening to, and learning from your customers. We may never have this level of a playing field again. You've got this.