Cervezas from south of the border.
We all love them.
Take a sip of a cool, refreshing beer and you're instantly reminded of what it feels like to be sunbathing in Mexican paradise.
But with so many different options, only one beer brand can reign supreme.
We wanted to find out. So we asked 105 beer drinkers leaving 7/11.
Take a look at who wins in the ultimate Mexican beer war.
Will it be Pacifico or Modelo?
Battle #1 – Who wins in taste, price, value, quality & refreshment?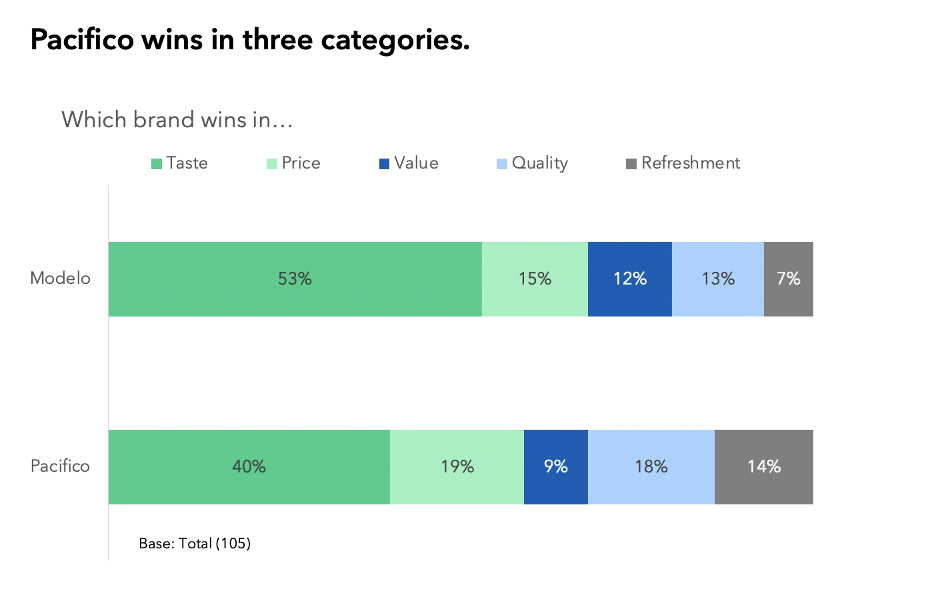 53% of beer drinkers agree, Modelo wins in taste. However, the brand falls short in price, quality, and refreshment.
It's a close round, but we'll need to give this one to Pacifico.
Battle #2 – Who has the best commercials, promotions, + partnerships?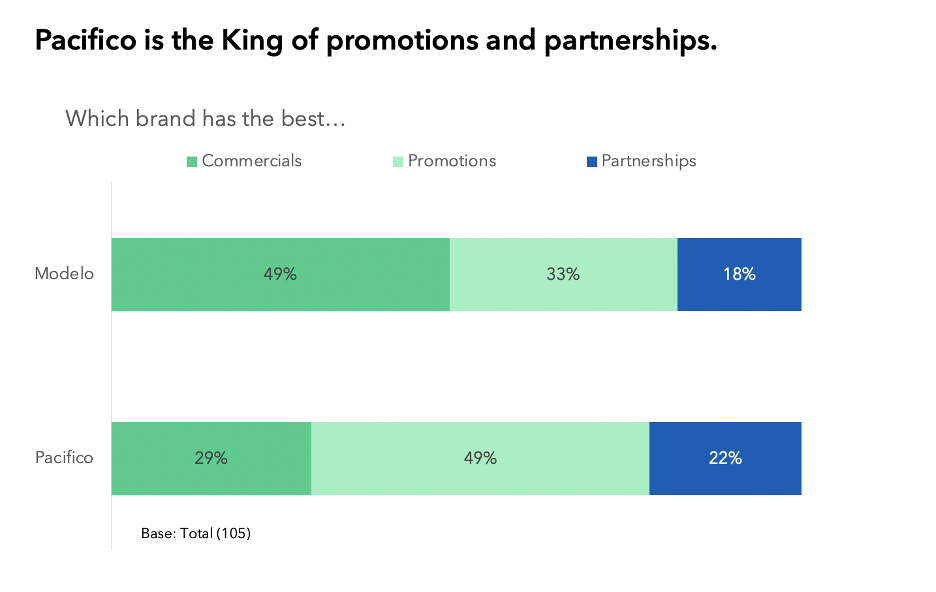 49% of beer drinkers believe Modelo has the best commercials. However, Pacifico is taking the lead for both promotions and partnerships.
So what does this mean for Modelo?
Is it possible they're losing market share to Pacifico?
In round one we saw Pacifico win in three categories. Now, the brand is once again taking the lead in round two.
Should Modelo be worried? Or is taste enough to drive sales?
I mean, who would want to drink something they don't absolutely love the taste of?
Let's go ahead and take a look at the data.
Battle #3 – What brand are consumers actually drinking?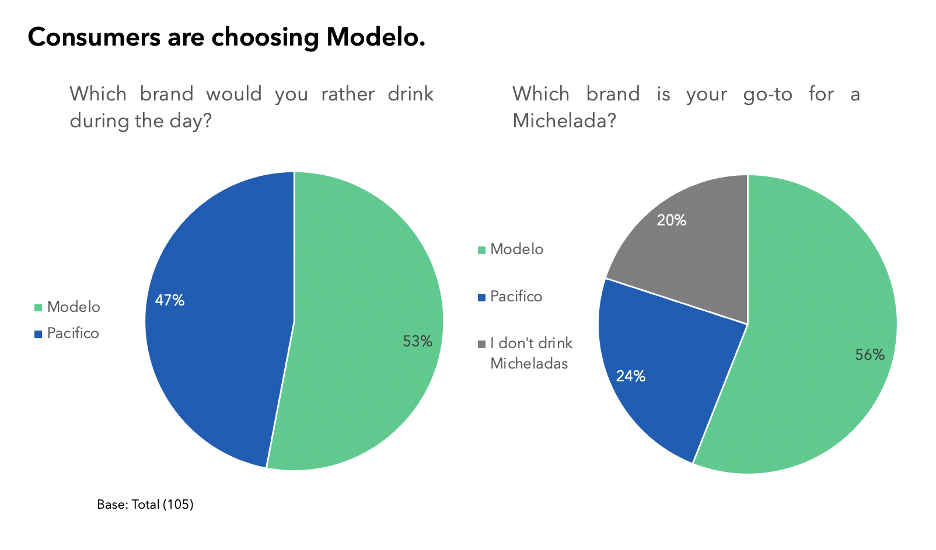 Picture this.
It's summer and you decide to take a much-needed vacation down to one of your favorite places… Mexico.
You're relaxing on a beach and you decide you want a Michelada so you crack open a bottle of a cold, tasty Modelo to satisfy your craving. At least, if you're like 56% of beer drinkers that are reaching for Modelo instead of Pacifico.
So there you have it.
Even though Pacifico is beating out Modelo in categories like price and promotion, consumers are still choosing Modelo to enjoy during the day and in their favorite drinks.
Which makes me think… could Modelo gain even more market share by becoming more competitive in price — or could Pacifico become the King of Mexican beers if they figured out what is so special about Modelo's taste? 🤔
There's only one way to find out. Through research.
Instead of guessing get the cold, hard data – from 100,000 demographically balanced consumers.
Long gone are the days where competitive intelligence was hard to gather. It's now in the palm of your hands.
With MFour Studio, you can now identify your competitors' weaknesses by looking at their buyers' behavior. Then take the data and learn how to increase your market share by talking to the same buyers directly.
It's that simple.
Your competition won't stand a chance, your stakeholders will be impressed and you can finally take some much-needed time off to Mexican paradise.