Market Research, Moving Fourward.
Save time, eliminate consultants, and propel business insights with Studio — where we unify survey, app, web, and location data — and with AI Survey Builder & analytics, you can understand consumer journeys as they happen.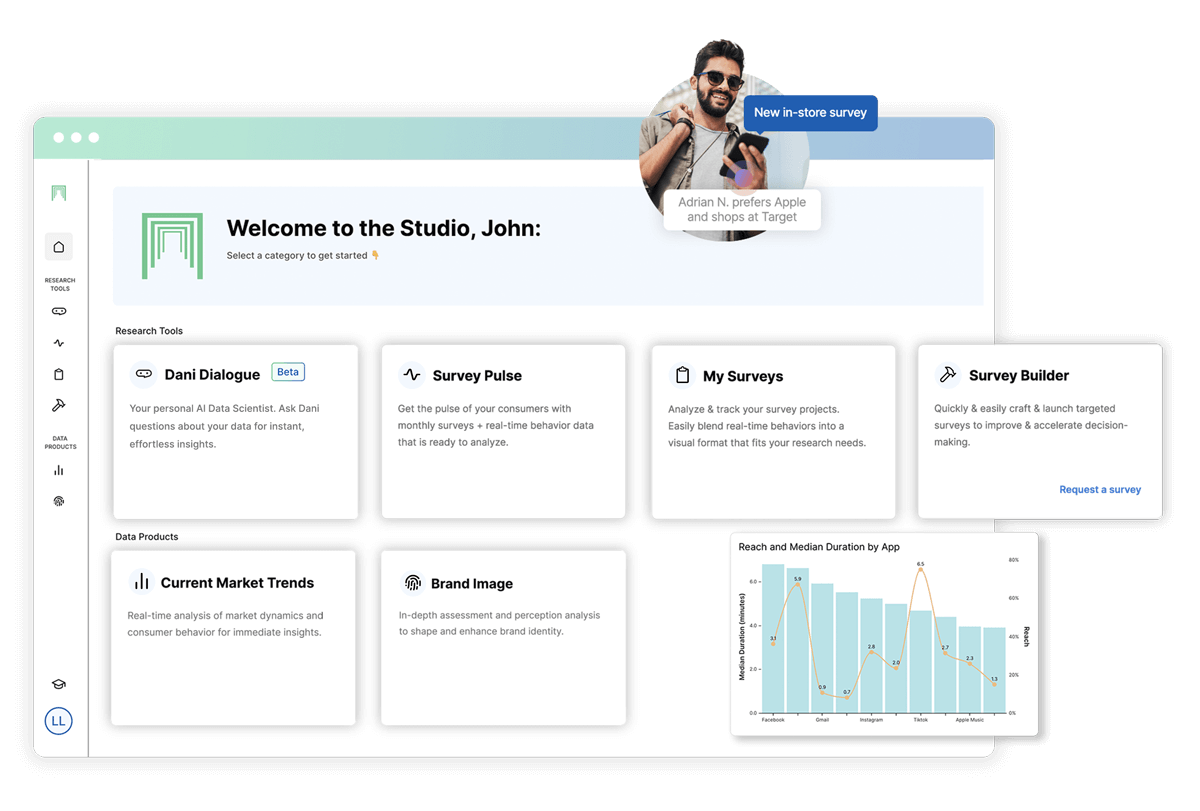 TRUSTED BY COMPANIES LARGE AND SMALL.
Harness the power of cutting-edge big data software at startup-friendly prices.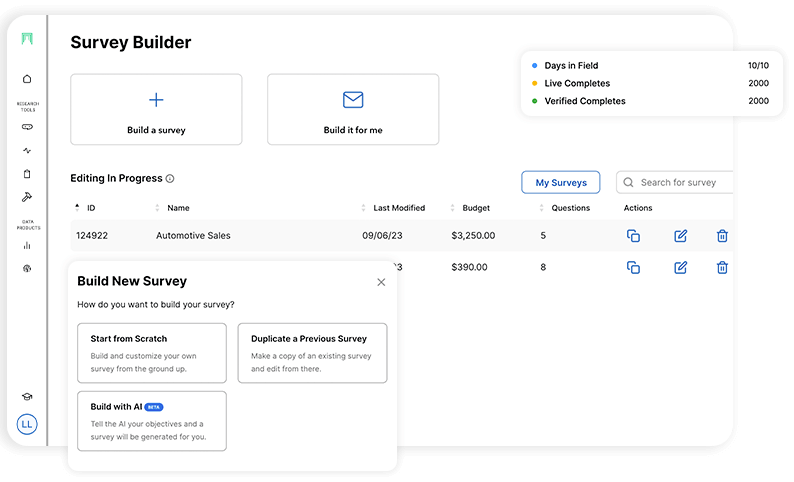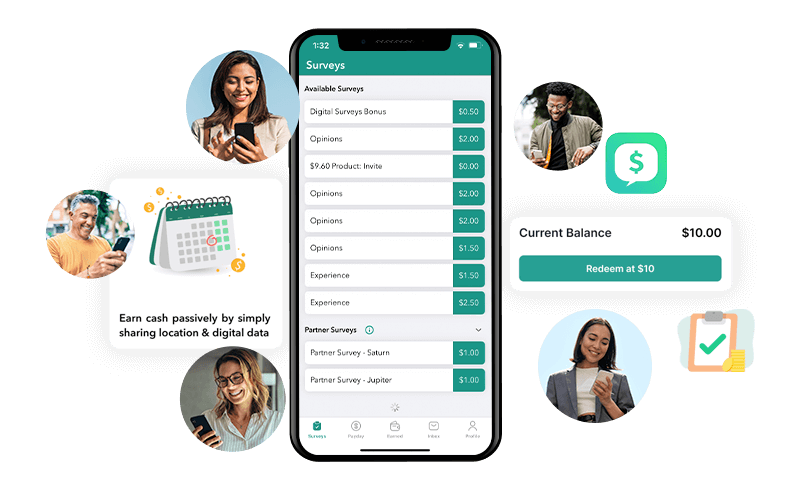 POWERED BY behavior DATA FROM:
Explore app, web & venue insights instantly.
Bring consumers into focus. Discover exactly what your consumers do—and why.
Top Apps
Effortlessly filter by specific customer demographics and discover top-ranked apps based on frequency usage.
Advertising, Marketing, Research
Top Websites
See website traffic and built-in KPIs that track live changes in the data.
Advertising, Marketing, Research
Top Venues
See where your customers spend time offline - With validated location data only on Studio.
Advertising, Marketing, Research
Level up against the big players in your industry.
From startups to Fortune 100 corporations, Studio is the go-to choice for professionals across the business spectrum.
Marketing/Advertising
Public Relations
Small Business
Financial
Customer Experience
Product Development
Global Analytics
Alternative Data
Continuous consumer discovery
Your consumers are always active, your research should be too.
App, Web & Location Events
Updates daily.
"The future of consumer data."
Dr. Gavan Fitzsimons, Professor of Marketing and Psychology
Buyers are unique.
It takes more than just a survey to plan effective campaigns. With Studio you can easily identify consumer personas, fine-tune your pitches, create outstanding products, and achieve peak performance for your business.
VALIDATED SURVEYS +
Stop monkeying around with surveys
Things can get Harry when it takes months to get your survey data. Studio provides you with GeoValidated survey solutions. So you can move forward, faster.
OMNICHANNEL BEHAVIORS
Discover the Point of Emotion®
Gain a complete understanding of your consumer by utilizing a single platform that combines their behaviors and validated survey data.
Experience our platform free for 7 days.
No commitment. Explore the features and elevate your business. Sign up now!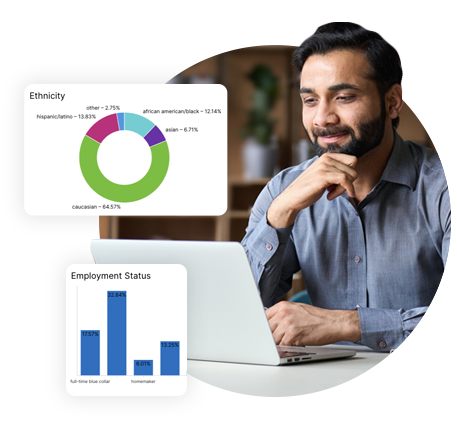 Consumer Express
Stay up to date on consumer trends by opting into our newsletter.