Find your customer. Any channel, any time.
Studio – All-in-one platform for consumer research. Discover validated survey + behavior data on customer app, web, & in-store behaviors across any channel, at any time.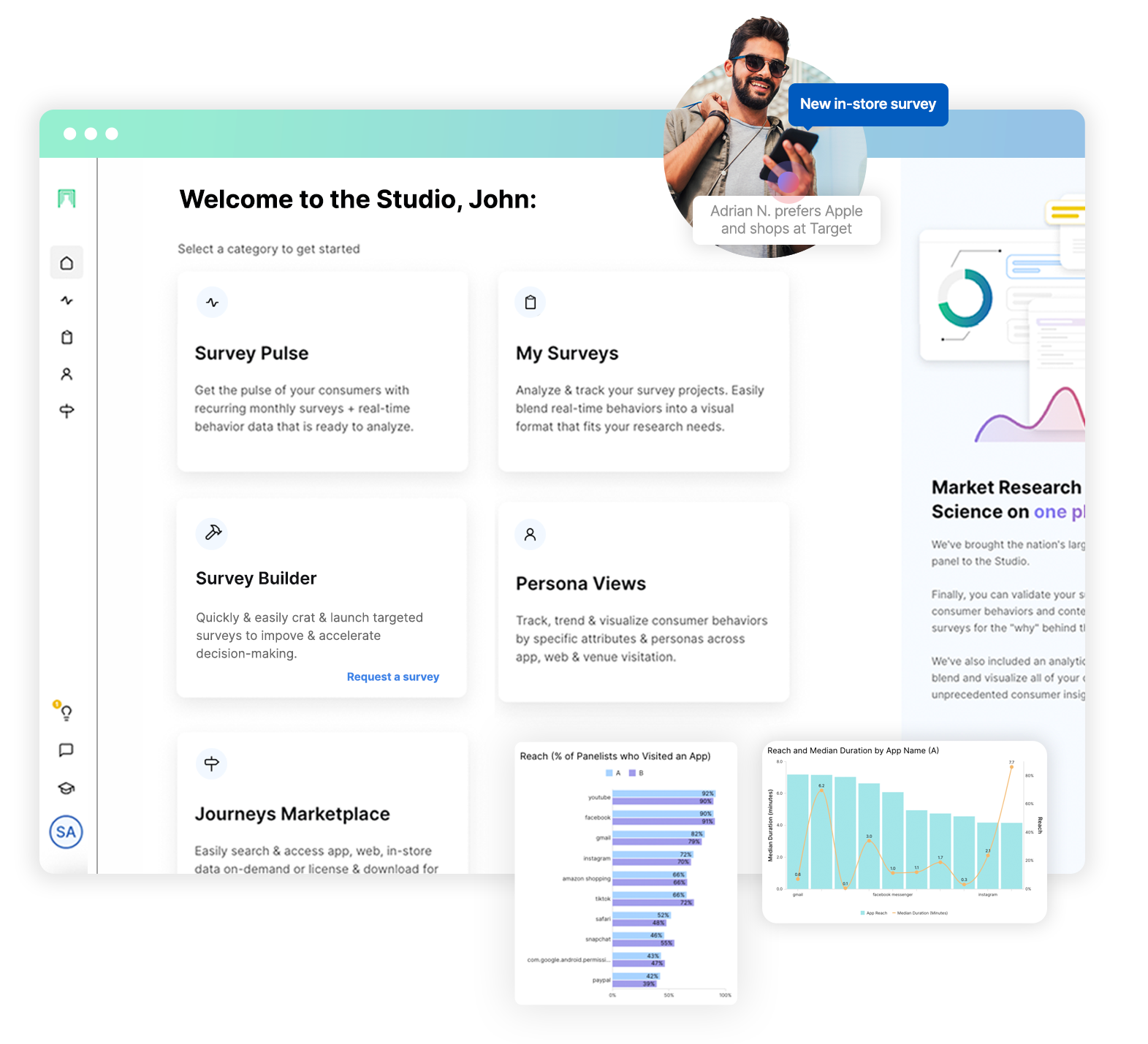 TRUSTED BY COMPANIES LARGE AND SMALL.





Consumer discovery made possible, not pricey.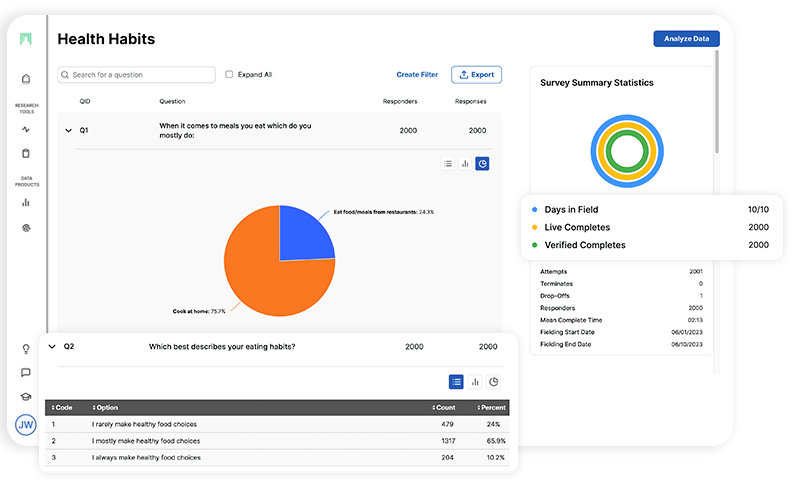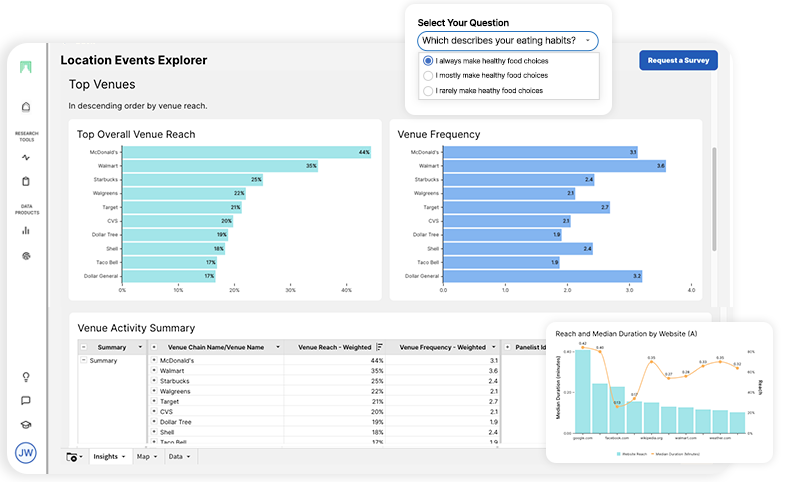 Level up against the big players in your industry.
From startups to Fortune 100 corporations, Studio is the go-to choice for professionals across the business spectrum.
Marketing/Advertising
Public Relations
Small Business
Financial
Customer Experience
Product Development
Global Analytics
Alternative Data
POWERED BY behavior DATA FROM:
Start simple, scale to sophisticated.
Studio is easy-to-onboard, easy-to-use. With little to no learning curve, everyone has the power to create run, layer, and analyze their own consumer research—from continuous discovery to validated decisions.
Continuous consumer discovery
Your consumers are always active, your research should be too.
App, Web & Location Events
Updates daily.
"The future of consumer data."
Dr. Gavan Fitzsimons, Professor of Marketing and Psychology

Buyers are unique.
It takes more than just a survey to plan effective campaigns. With Studio you can easily identify consumer personas, fine-tune your pitches, create outstanding products, and achieve peak performance for your business.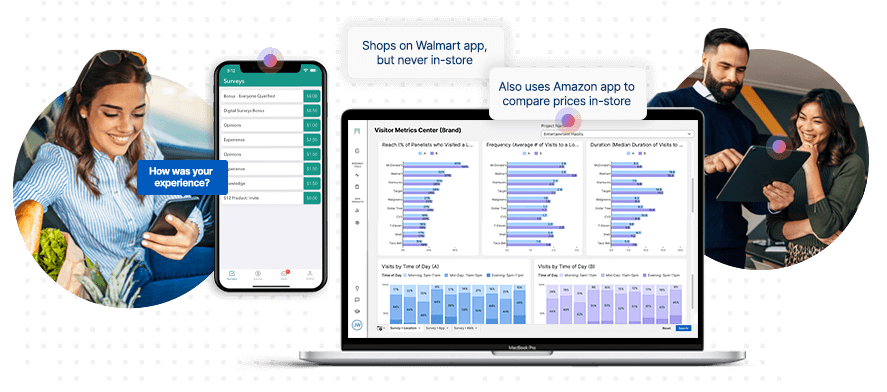 VALIDATED SURVEYS +
Stop monkeying around with surveys
Things can get Hairy when it takes months to get your survey data. Studio provides you with fast and reliable survey solutions that are verified by GeoValidation®. With our survey solutions, you can move forward faster.
OMNICHANNEL BEHAVIORS
Point of Emotion®
Behaviors and validated surveys working together for the complete view of your consumer.
Experience Studio
Try our software for free with full access for 7 days! We're confident that you'll love it as much as we do. No commitment required—just explore all the features and see how it can benefit your business. Don't miss out on this opportunity to elevate your operations. Sign up now!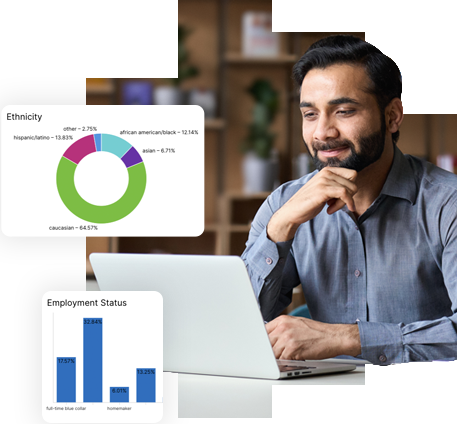 The Pulse
Stay updated on all things MFour by opting into our newsletters.