Make a purchase their natural next step.
Measure your customer experience, so you can impact it. When your CX is exceptional, a purchase is just the logical next step.
Nearly 80% of U.S. consumers point to speed, convenience, knowledgeable help, and friendly service as the most important elements of customer experience. You can measure each one, and here's how.
Start with the 4 Ps.
Product, place, price and promotion all impact customer experience. That's why they lie at the foundation of marketing.
It's straightforward.
You put the right product in the right place at the right time—and people will buy it. Market research fits neatly into these four buckets as well.
When the customer experience comes into question, the 4 Ps are the first places to find and scoop out improvements.
Talk to real consumers.
Research in real time, as consumers experience your product. When they're in-the-moment and their emotion is raw, they remember exactly how they felt. Hear from them right then.
It's the perfect time to survey.
We use a Point of Emotion®survey—to catch consumers while they're in the middle of a behavior. Knee-deep in your customer experience. This is why mobile research was born. To collect consumer behaviors when they're fresh and mean the most.
With our mobile consumer panel, you can see:
What people buy online.
The stores your buyers shop at.
When they visit a competitor's location.
The research we do is 100% on smartphones, using the Surveys On The Go® app. Here's why: people are on their phones more than 3 hours a day and 81% of the population has one.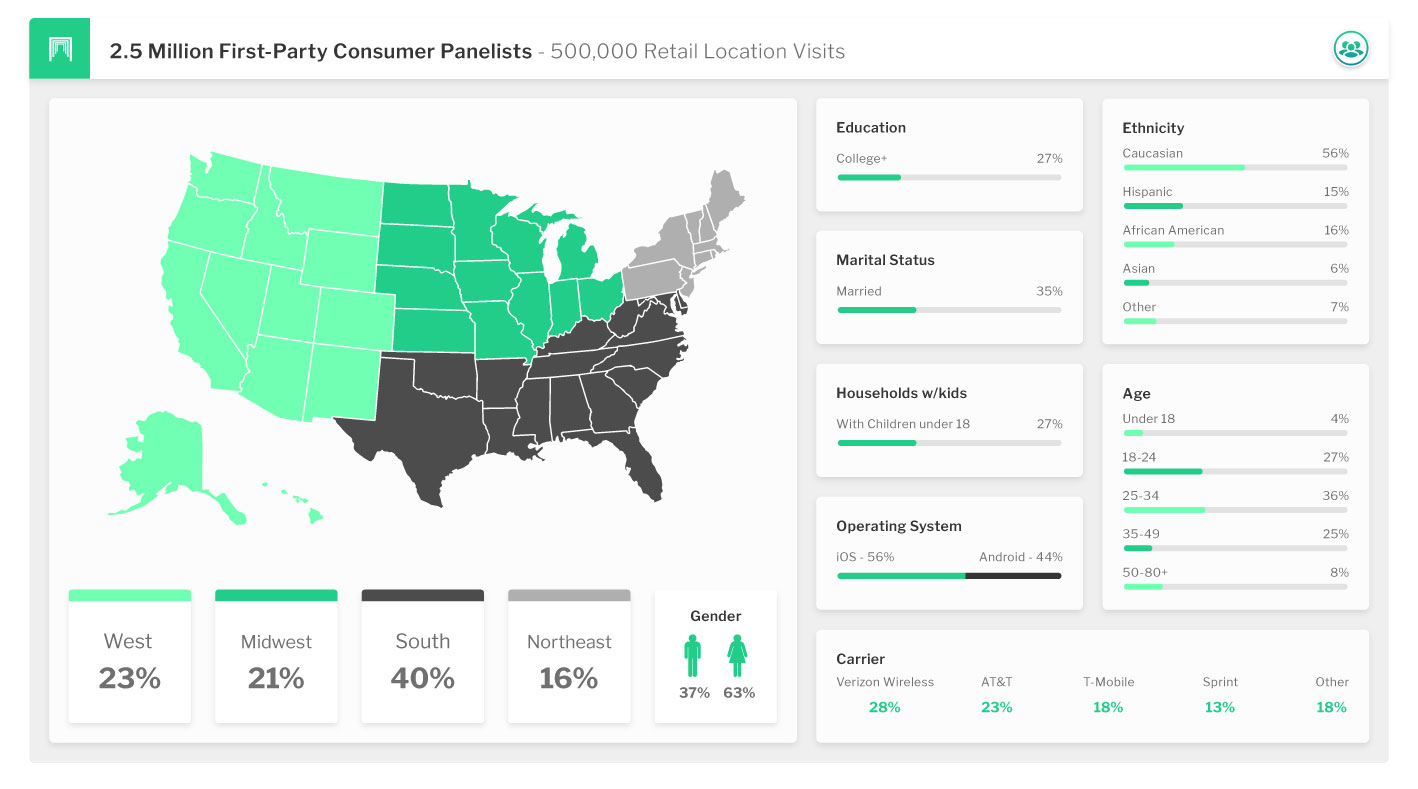 "Desktop and traditional survey companies just can't measure what MFour can."

Michael Provenzano CEO, Vistar Media
Use data for an outstanding customer experience, the rest will follow.
Talk to your buyers, right now.
Get projects done fast.
See 10 million, daily journeys.
Collect in-store + online behavior.
Talk to real, first-party consumers.
---
Trusted by leading organizations.