You invest heavily on in-store ads.
And, for good reason. Roughly 90% of shoppers make unplanned, in-store purchases. That's a massive opportunity to influence buyer behavior. But, it's hard to measure the ROI on in-store ads, right?
Not anymore.
How's it work?
We leverage GPS to tell you how in-store ads impact your consumers and drive sales.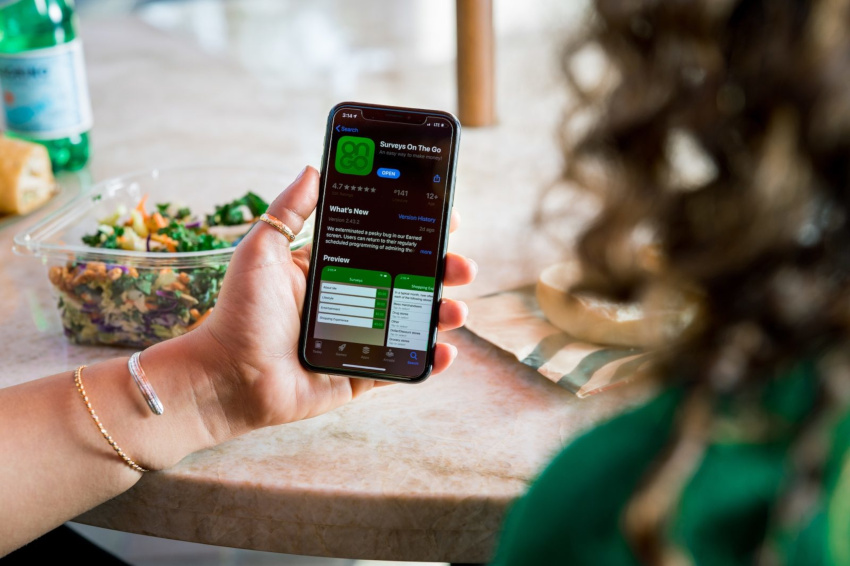 DisplayCheck™ is made possible by Surveys On The Go®, the nation's largest, highest-rated consumer panel.
As consumers leave stores, field research to understand how your ads impact their natural shopping behavior.
Surveys are sent at just the right time so you can measure, and affect, buying behavior.
You get fast and accurate Behavior-driven Research™ in as little as 24 hours. Better yet, it's data that doesn't rely on lift metrics from "modeled behavior" or small-sample ad-hoc "mission" data.
Skip the wait.
Instead of letting poor sales happen for months, see how your ad is performing in store, with DisplayCheck™. You'll streamline the process and see exactly what consumers think while they're on their path to purchase.
It's effective. It's authentic. And it's real-time.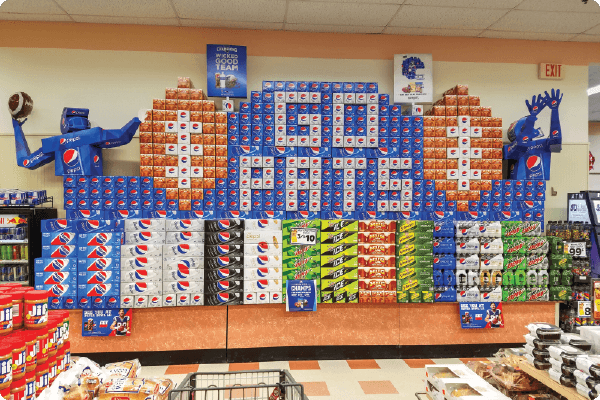 The nitty gritty.
Want more?
You can now measure all forms of in-store activations. DisplayCheck™ gives you access to data on product displays, signage, end caps and more. The data is GeoValidated®—so you know it's accurate—and quick enough to make in-flight adjustments on active campaigns.
See how effective your product placement is in real time. Measure ad-effectiveness directly from validated, first-party mobile shoppers.
DisplayCheck™ combines always-on observed behavior with event-triggered surveys to obtain validated metrics for retail advertising effectiveness. In-store, GeoValidated® consumers tell you whether displays, signage and end caps are driving lift in both awareness and purchases.
How to reach 90% making unplanned purchases…
Pricing:
SPSS or CSV data files.
Recommended QRE template.
Access to a real-time dashboard.
Sample size of 200 test surveys and 200 control surveys at exit.
---
DisplayCheck™ Plus
$18,000
Analysis report.
SPSS or CSV data files.
Cross-tabulation report.
Recommended QRE template.
Access to a real-time dashboard.
Sample size of 200 test surveys and 200 control surveys at exit.
Should I upgrade to DisplayCheck™ Plus?
Are your goals extra-ambitious?
We can help you achieve them. Our full-service, in-house market research team provides consulting, research and analysis on any market research product.
Clients who choose a Plus package work directly with MFour experts who understand your business, challenges and goals.
Analysis of data.
Cross-tabulation with stat testing.
Up to 8 hours of QRE consultation.
Talk to your buyers, right now.
Get projects done fast.
See 10 million, daily journeys.
Collect in-store + online behavior.
Talk to real, first-party consumers.
---
Trusted by leading organizations.