Tech is sexy.
It's sleek, it's convenient, and it looks great on. But, there's so much more to your smartwatch than just its appearance.
Here, I'll show you. For starters, there are 231 million smartwatch owners in the world,1 and growing. We'll see an explosion in CAGR for a valuation of $109 billion … that's a billion with a "b" … by 2023.2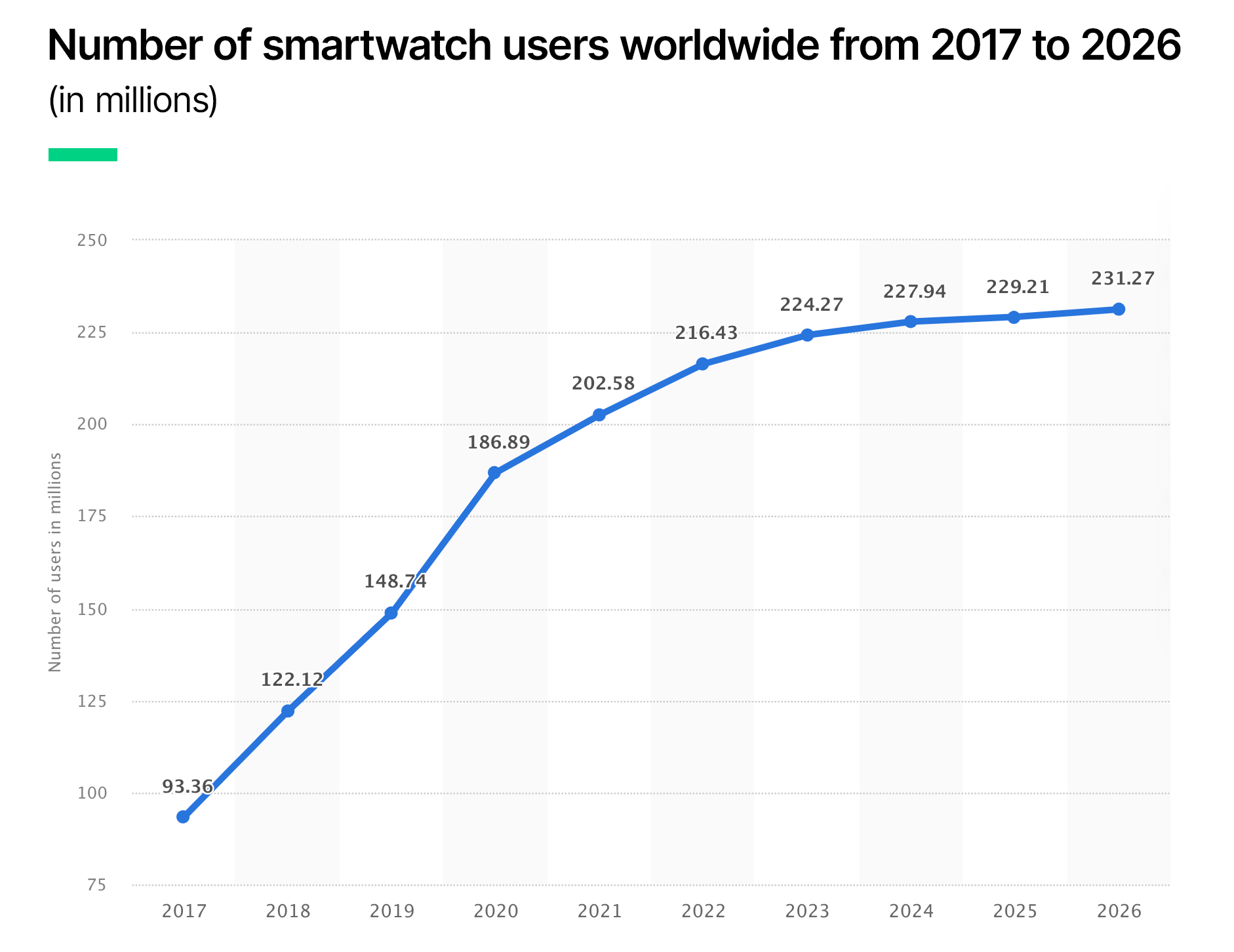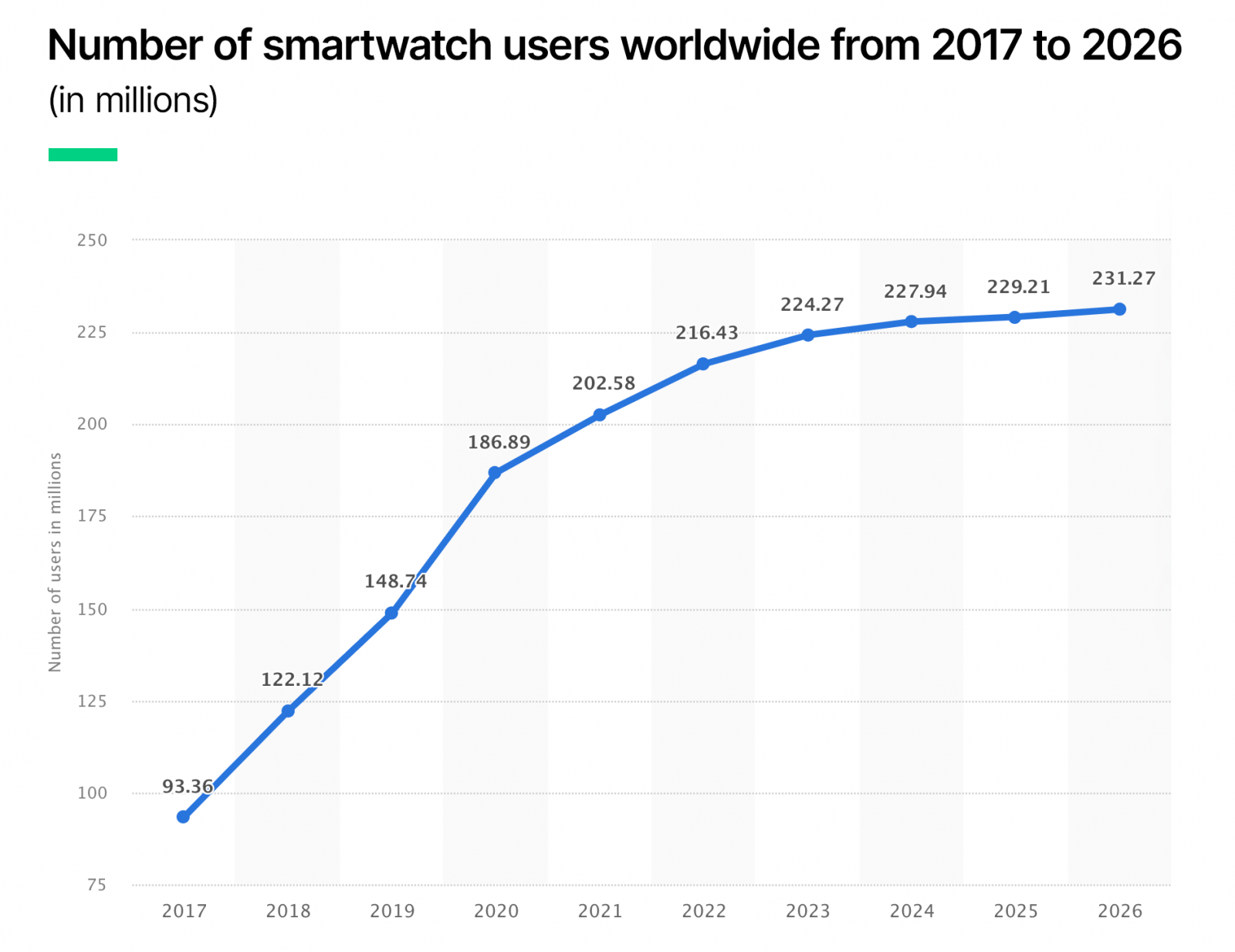 Smartwatches are a hot market.
So, let's see who's attracted to them. It's a lot of Americans, that's for sure. In fact, 45% of us already wear a smartwatch regularly: 20% wear an Apple Watch and 16% own a Fitbit.3
While I bet you're not surprised to learn that these devices are popular with Gen Zers (70%) and Millennials (57%) — did you know that more women (51%) wear them more than men?3 Oh, and then this: Hispanic adults are more likely than any other ethnicity to wear a fitness tracker.2
So, if you need these market segments — even if you don't sell smartwatches, keep reading.
With all this quality data, you've got plenty to work with for advertising in 2023. But, we all know data isn't enough. Don't worry, I've got behaviors to share here as well, so you can learn where, and how, to invest your funds. Oh, and what to say, too. After all, every dollar counts right now.
Spend wisely.Start by looking at your demographics. Around 31% of Americans who live in households earning $75,000 or more a year wear a smartwatch on a regular basis.4 This group not only has discretionary income, they're also educated; college grads show the highest adoption rate.4
Here's what you want to say.
Now, listen closely, here's the message they want from you — health. No, I'm not just talking about the gym. They care about their health as a whole. Take these two stats, for example:
Nearly 70% of Americans would wear a smartwatch for discounted health insurance.3
About 41% of Americans believe it's acceptable to share users' data with medical researchers to better understand the link between exercise and heart disease.4
Regardless, of whether you agree with those…
Smartwatch wearers clearly aren't just about their looks. They're educated, intelligent Americans who care about their heart rate and sleep, just as much as their steps, especially Gen Zers (56%) and Millennials (46%).3
Here's proof.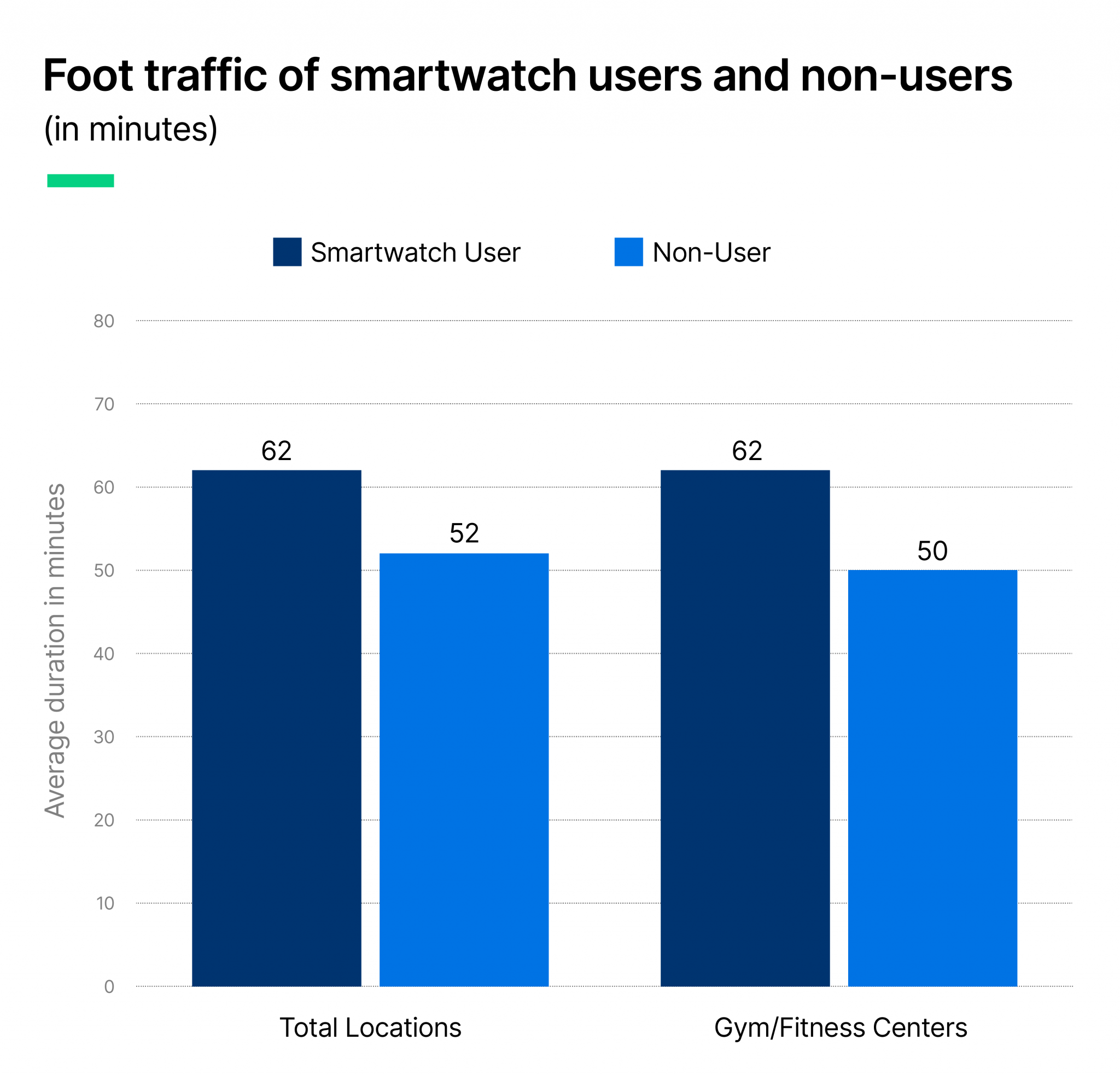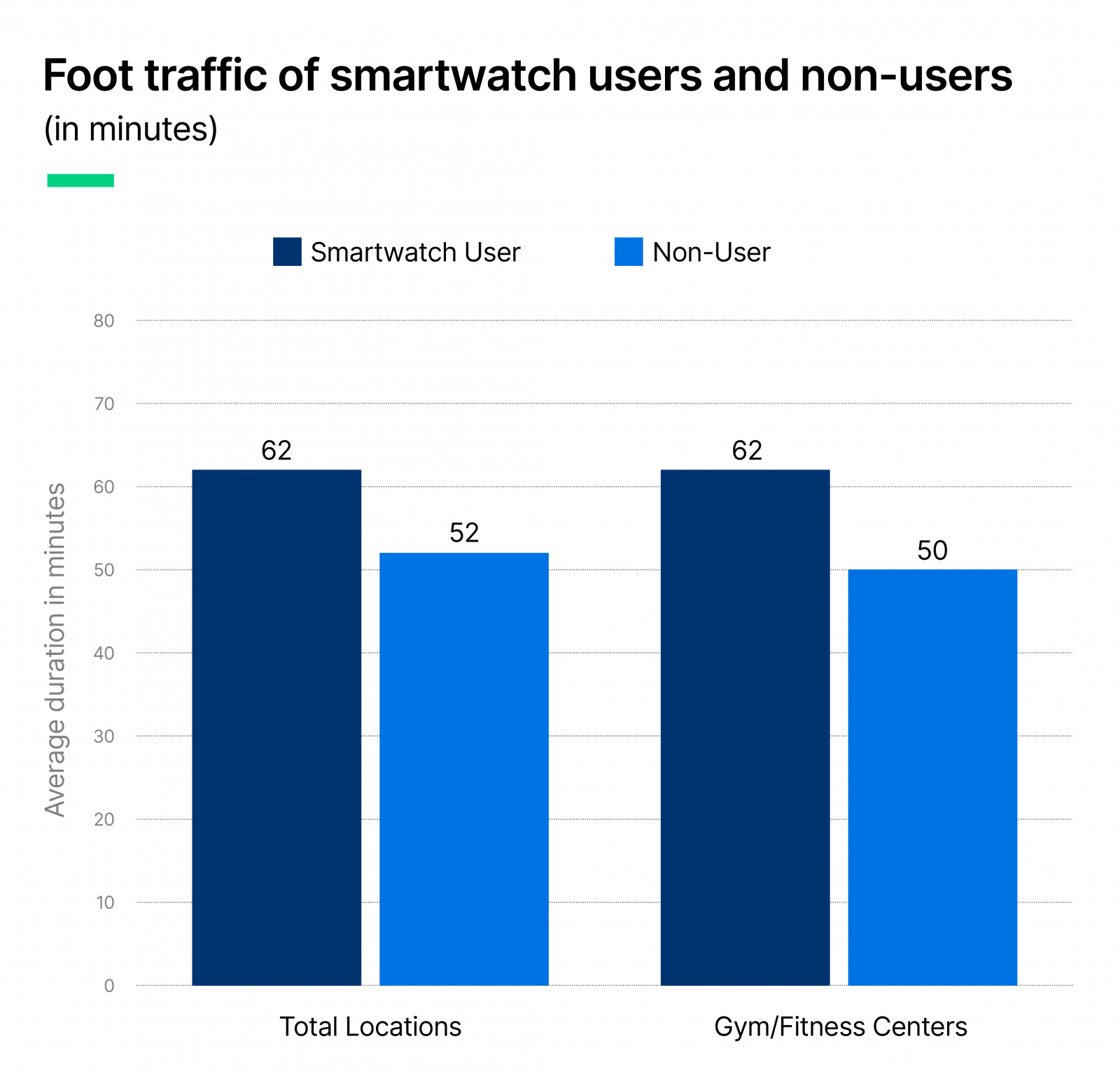 You can see it right there.
There's more to smartwatch wearers than their fitness. Sure, they're at the gym, but they're also spending more time total in the locations they visit than non-users are. And, we all know right now that dwell time & location data are important. After all, we're in a recession. You need people to stick around. Therefore, the smartwatch user is a great target market for consumer brands to go after.
Here's what to advertise.
You already know the message: it's health and wellness. Now, you need to find ways to prove how your brand improves their overall quality of life. For these next couple of examples, I'll zero in on those of you with smartwatch brands, and how to adjust for a better product market fit.
Here's a great place to start.
Sit down with your product marketing team & talk through ways to promote the quality and duration of sleep collected on your own smartwatch brand. Here's an example. You already know when a user's bedtime is coming near. So, add in a product function that reminds wearers to cut out food, drinks and screens, as their normal bedtime approaches.
These reminders will enhance their sleep and they'll connect the benefits directly to your product. Furthermore, you can promote the information in your content strategy. Share blogs, testimonials and viral posts from happy users who see the effects of using your smartwatch.
Now, let's look at quality of life.
We all know that less stress leads to higher happiness. You can tap into everyone's desire for joy by making a product that measures and impacts that. Here is a great chance to grow your brand. Allow users to receive alerts when cortisol is high or their heart rate is up during a period of rest. These are signs of stress. Consider reminders to meditate and increase oxygen for users who regularly experience higher-tracked times of stress. Then share their great results.
Once you know what to say — you're ready to market.
Now, here's where to advertise.
Remember, your target audience is active — which means your ads should be too.
No, I don't just mean a moving billboard … though, you're on the right track. Outdoor advertising will be one of the great places you can consider reaching your target market. This market is on the move, and 82% of people like (and trust) out-of-home ads, so it's a great place to start.
Next, take all those great content ideas, and testimonials above, and build an affiliate network. Get people to share their stories of how your smartwatch brand boosted their health and lives. Push that into Facebook, Twitter, TikTok and Snapchat, to grab your Millennials and Gen Zers. This will breed viral and affiliate marketing opportunities to help you scale your brand.
Need more? Capture insights just like these for $100/ month. Start for free, today.
References: