All you need is love.
Well, Beatles, it's been 54 years — and, your words still ring true. If this pandemic has taught us anything, it's that love is immutable.
Even if by a thread, love is what binds us together.
Only 28% of singles are dating in COVID.
But, singles are barely hanging on.
We took a look at social media last week. After watching daters engage over social apps, we asked, are you dating right now? Only 28% responded yes. As for why they're not dating right now, 37% said they don't have the time. Yet, right behind that answer was the 34% who say — it's just not worth the risk.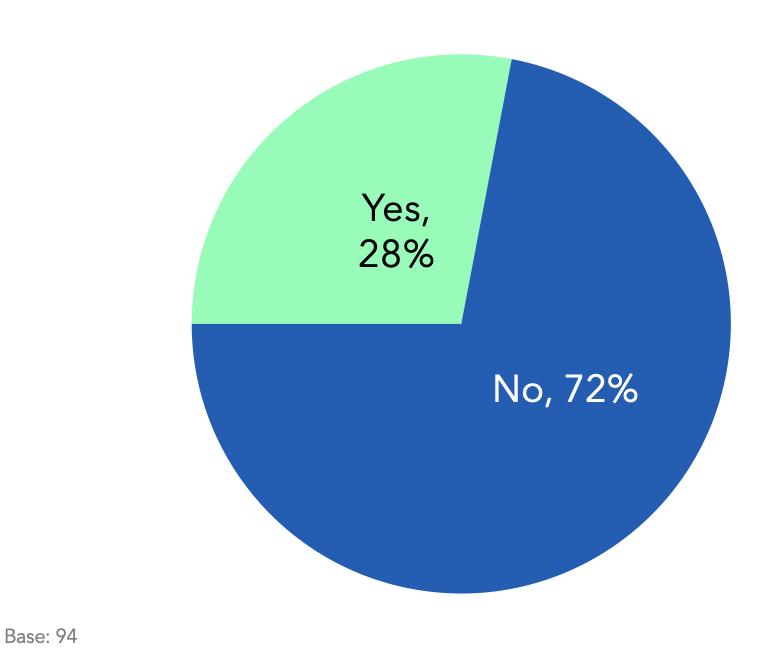 Are you currently going on dates?
COVID is changing everything about dating.1
Singles no longer go for a dinner and movie. They can't. That's why in October, we shared that 24% of eligible bachelors—and bachelorettes—were downloading dating apps. A pretty strong number. And the differences don't stop there. Because once they do "meet up", it's not in-person. Generally speaking, it's via video.
Back in 2019, Bumble was first to release in-app videos. Of course, back then, their function went virtually unused. But now? The idea of being able to vet a date sounds great. After all, we already know they're nervous about being in-person. And it's why Hinge and PlentyofFish have also launched apps of their own.1
It all speaks to a common theme, which is…
Singles are taking it slow.
No one's in a rush.
Dating isn't a fairytale. It's a process; it takes time. In a way, that's good, because couples who can date 3+ years are 39% less likely to get a divorce than those who dated less than a year.2
But, could they be moving too slowly?
During COVID, 28% of singles haven't hugged anyone in more than 6 months. And 54% of singles haven't kissed anyone romantically in that time. Which, may have a few drawbacks. After all, hugs have been shown to provide all of the following3:
Health
Safety
Belonging
Esteem
Without hugs, singles are much more susceptible to an increase in depression and loneliness.3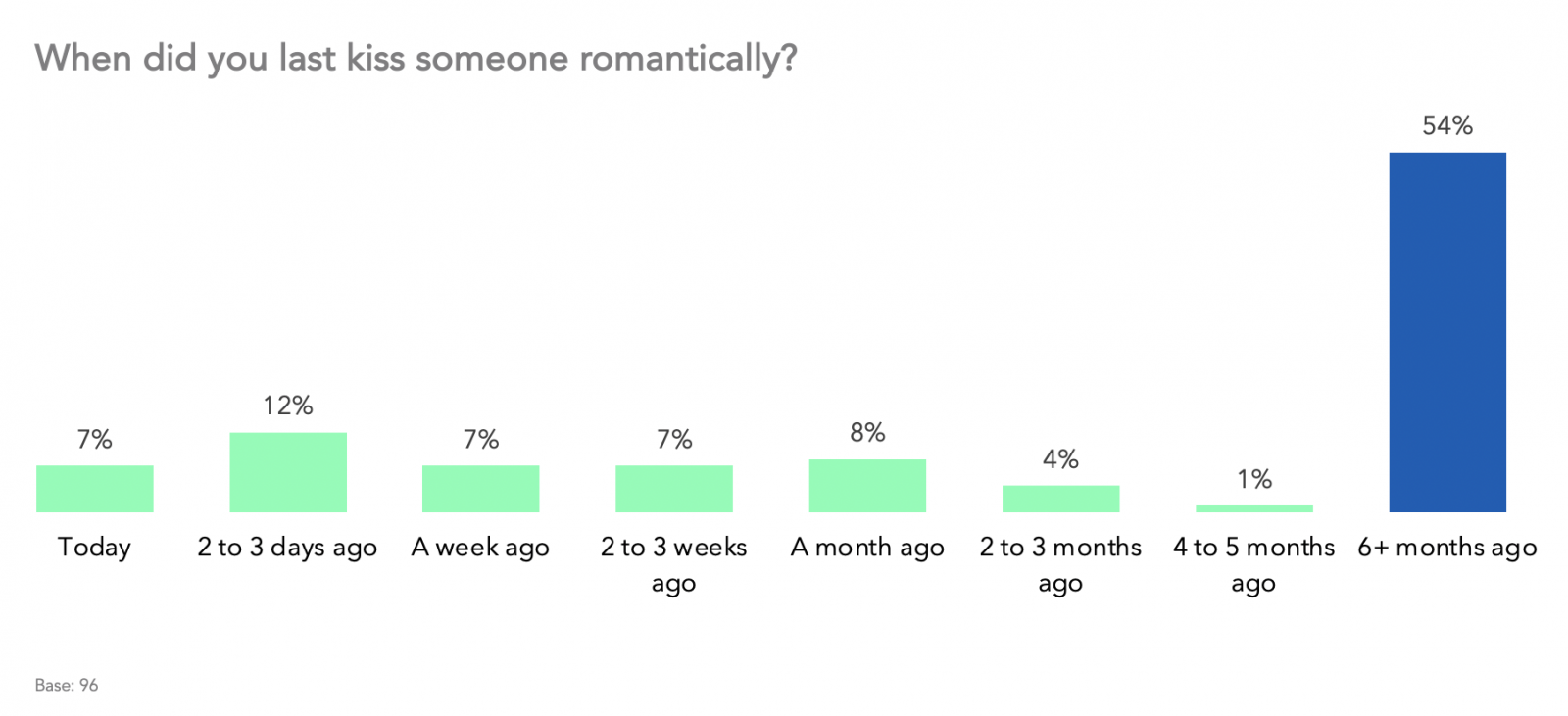 We're already seeing the effects.
Right now, 58% of our panel has been stressed or worried in the last 3 months. And, 53% are bored. For the 21%, who had a breakup, 38% saying it was caused by COVID. This pandemic has been emotionally draining.
And, it may be why apps are so appealing. It's a simple, and safe way to engage.
Meanwhile, couples are going strong.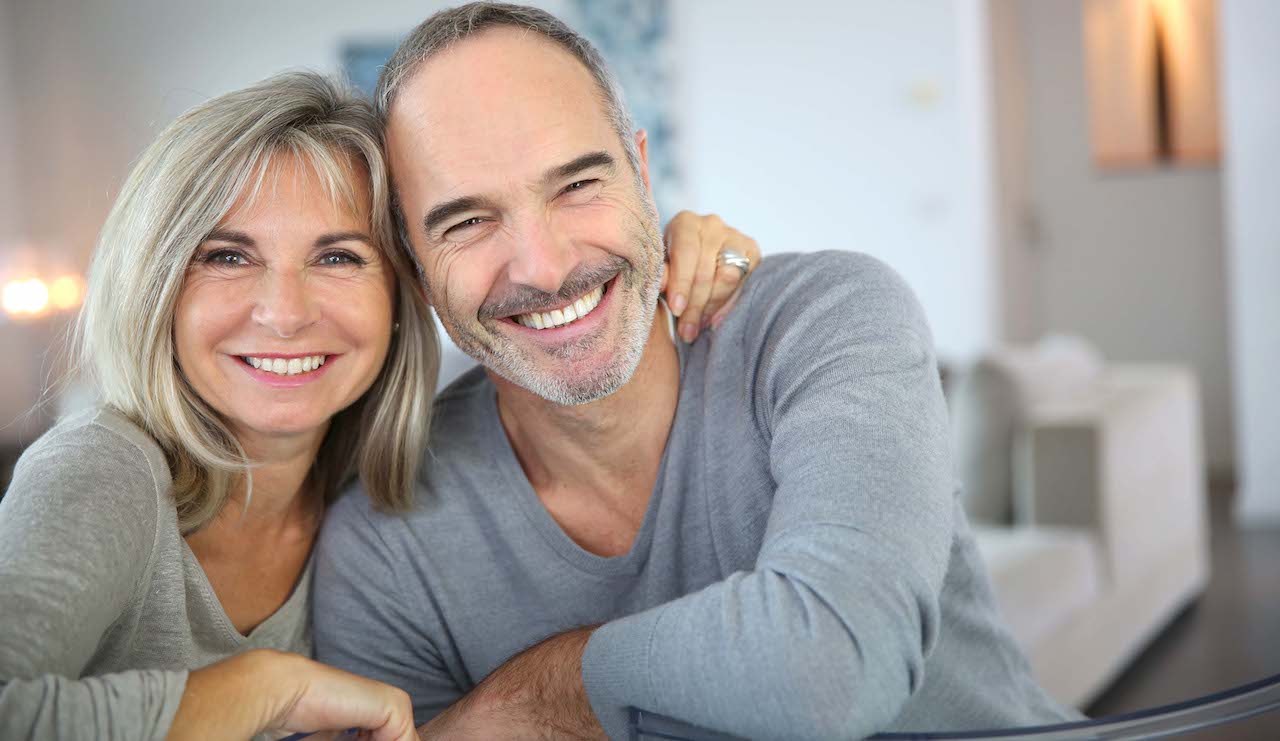 Here's the other side of the spectrum.
Relationships are doing well. In fact, 62% are spending more time with their partners or spouses. And, it's quality time. A full 49% say their quality time has increased since COVID. Why? They're not leaving the house as much, and it's giving them more time together.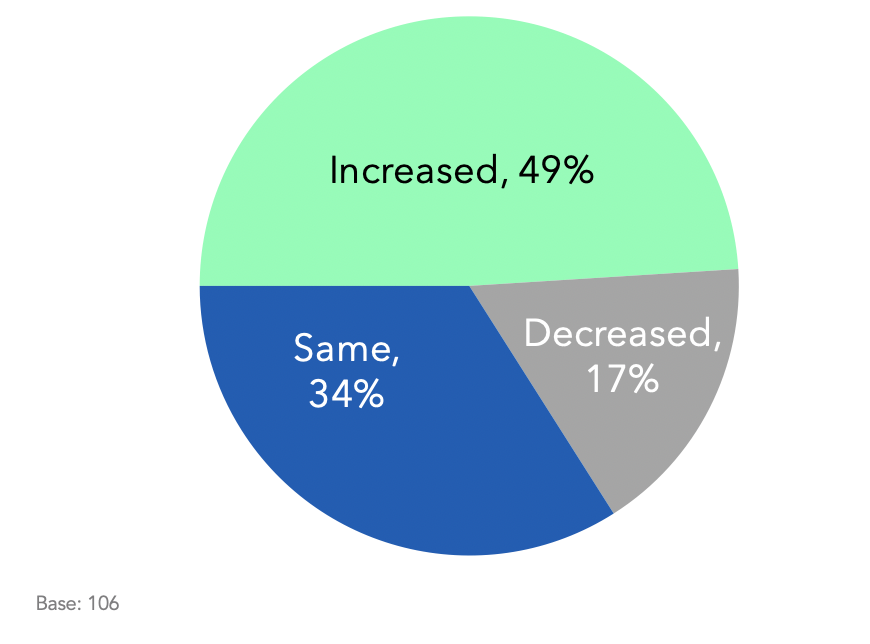 Has the quality time with your partner increased, or decreased, since COVID?
In fact, 44% have actually improved their relationship due to COVID.
That's great. You take two people in love, give them more time together, and it can really strengthen a bond. But, time isn't a cure for every couple. We did talk to relationships that declined in COVID, and 44% of those that are failing blamed their demise on not being able to leave their homes.
Which makes sense.
Especially when 58% have children at home. Kids can really throw a curveball. Quality time in a relationship is naturally harder with kids present because they have very strong needs. And, it may be why 48% say that having kids at home during COVID has made it harder on their relationship.
Yet, there's a silver lining.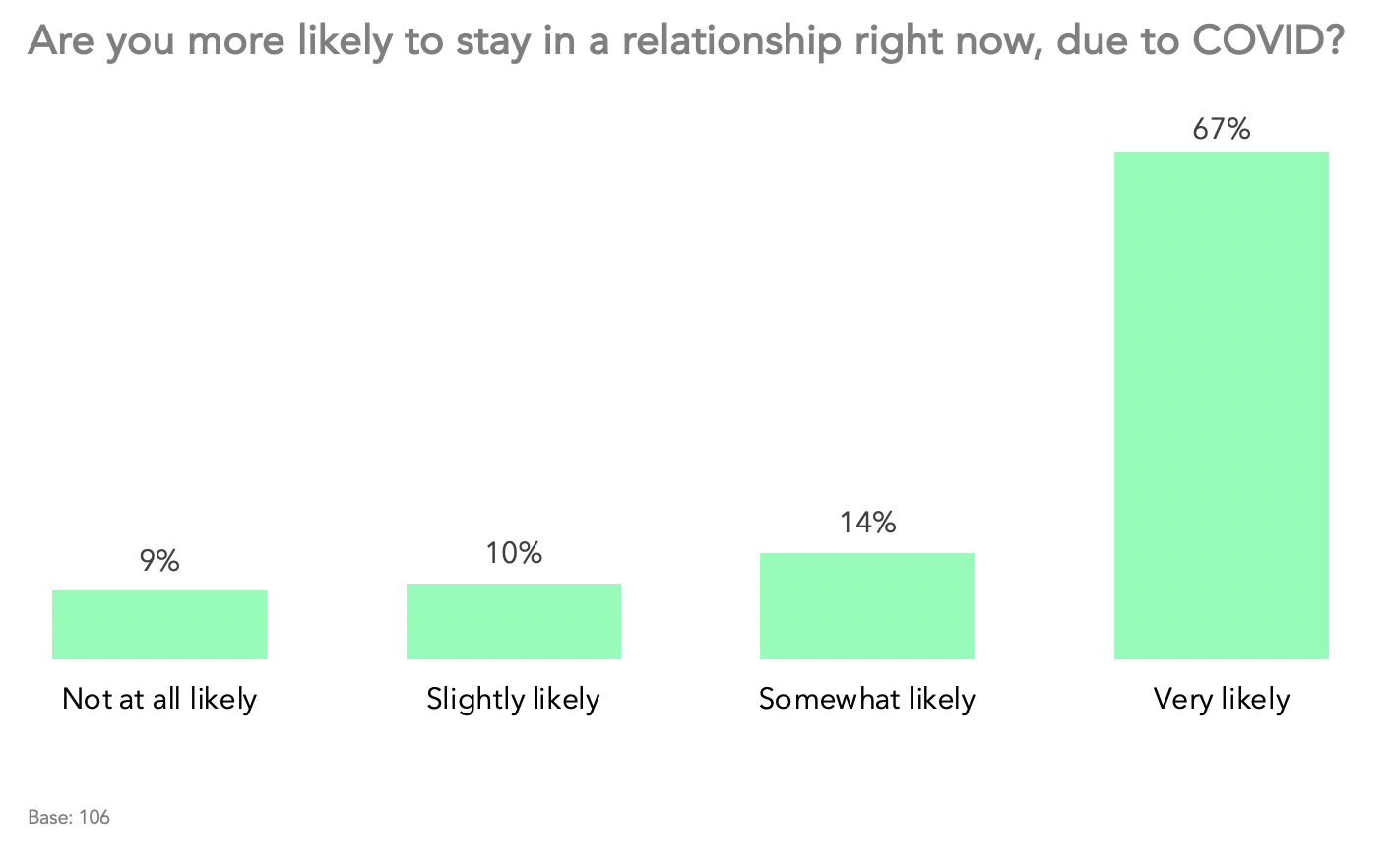 They're still going strong.
Couples are continuing to connect, even in hard circumstances. In fact, many consumers have made it their mission to put their relationship, or marriage, first. We can see that in the feedback we got from panelists — 67% said that they are VERY likely to stay in a relationship right now.
So much is still unknown when it comes to COVID.
But, we are beginning to understand the impact of the crisis on consumer behavior. And, in the face of adversity, it's great to see that love can survive a lockdown.
References: