Hint: Size isn't everything. Panel performance is.
When it comes to market research, we look at panel size for feasibility. Wrong. What we want are the right people to take our surveys. See, what matters most when we're trying to conduct research is reaching our target audience. We want to know the number of completes we're going to get.
I'll show you what I mean.
Say you engage with a vendor who has a panel of 10 million people. They're going to have a great response rate. Right? Not so fast. This panel only gets a 1% response rate.
10,000,000 x .5% = 50,000.
Uh oh. That's pretty small. And it means that size isn't everything. Activity is.
So what is an active panelist? The AAPOR defines an active panelist as having participated in at least one survey or updated his/her profile in the last year. As such, panel size depends greatly on the status of a member.
This means that when it comes to panel size, consumer engagement is what counts. That's why the days of online panel groups are numbered and why mobile research is where the value is. The secret is to work with a panel who wants to give you feedback, not a consumer who thinks they're ignoring email spam.
See, consumers who want to take your survey, and are incentivized to do so – they engage and become active.
That engagement can mean 100,000 completes or more.
Surveys On The Go®, the nation's largest, highest-rated consumer panel, pay people to take surveys. These are the consumers you need. They're representative and engaged because they are paid to be. Surveys On The Go® is a market research app, so we see where consumers shop, what phones they own, and what they do on their phones.
Look at who's in the app: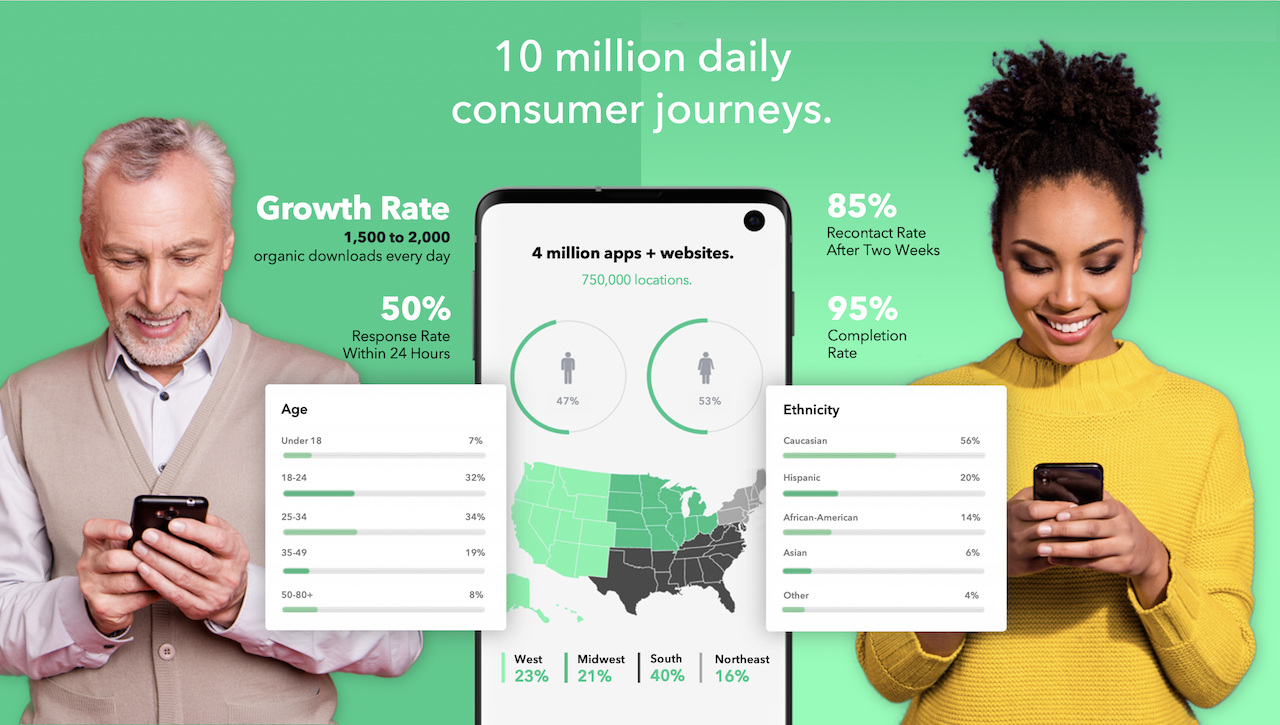 And they're ready to give you data. To the tune of 50% completes in under 24 hours of sending a survey.
You're a lot more likely to reach the completes you need with an engaged panel. So, the next time you're getting ready to field a survey, think about who you want to reach. Do you want a representative sample?
Surveys On The Go® is the largest, first-party panel in the US. The surveys are sent directly to the app on their phones. And because consumers are paid cash to share their data, they are happy to do so. Clients get a representative sample. Consumers get cash.
Everyone wins.
To learn more about our consumer panel, check them out in real time, right now.