We've all been amazed by the speed at which our economy went from overdrive to near zero. Brands too, realize how quickly the rules have changed—but, it's still anyone's game.
So, how do you win loyalty from today's consumer?
Start by understanding your buyer, and how behaviors have changed.
We turned to Maslow to understand why consumers' inability to meet basic needs knee-deep in a quarantine, left them almost devoid of brand loyalty.
Then we looked at how they've evolved, what their needs are, and how we can influence their new behaviors.
Let's look at the evolution.
Hierarchy #1: The quarantined consumer.
The quarantined consumer was born at the start of the crisis.
Focused almost completely on safety, consumers stepped inside of their homes and shuttered their doors to protect themselves as they prepared for a lockdown.
In these first few weeks, we watched as buyers stopped almost all in-person social interaction: 92% limited time with friends and family. And 74% started to work remotely. Their actions directly impacted their spending habits, as 62% of shoppers visited essential stores alone.
Here, buyers stocked up only on items they needed, anxiously going in and out of stores as fast as they could, while 50% took safety precautions before they even walked in.
Hierarchy #2: The semi-quarantined consumer.
As consumers stockpiled, they created a shortage of supplies.
That spike in demand frayed buyers' nerves. Brand loyalty cratered, as the semi-quarantined consumer stocked up for two-to-four weeks, causing a 65% increase in nonperishable foods.
As short-term demand surged, 63% of shoppers couldn't find what they needed. They were left with a decision: try a new brand, or go without. Not wanting to be without, 32% of shoppers switched stores and 74% of app users decided to ditch brand loyalty altogether.
Hierarchy #3: The evolving consumer.
As the crisis evolved, consumers did too.
Whether they started to feel more safe, or were just antsy to get out, we watched as they adapted their behavior to find items they were looking for.
In the process, they broke long standing habits: 73% of consumers started buying on apps, with 47% of new users downloading an app because of COVID-19. They also began changing their daily routines: 53% increased their grocery app usage and 72% of in-store shoppers tried new brands.
As they broke habits, they became primed to make major changes.
Hierarchy #4: The new consumer.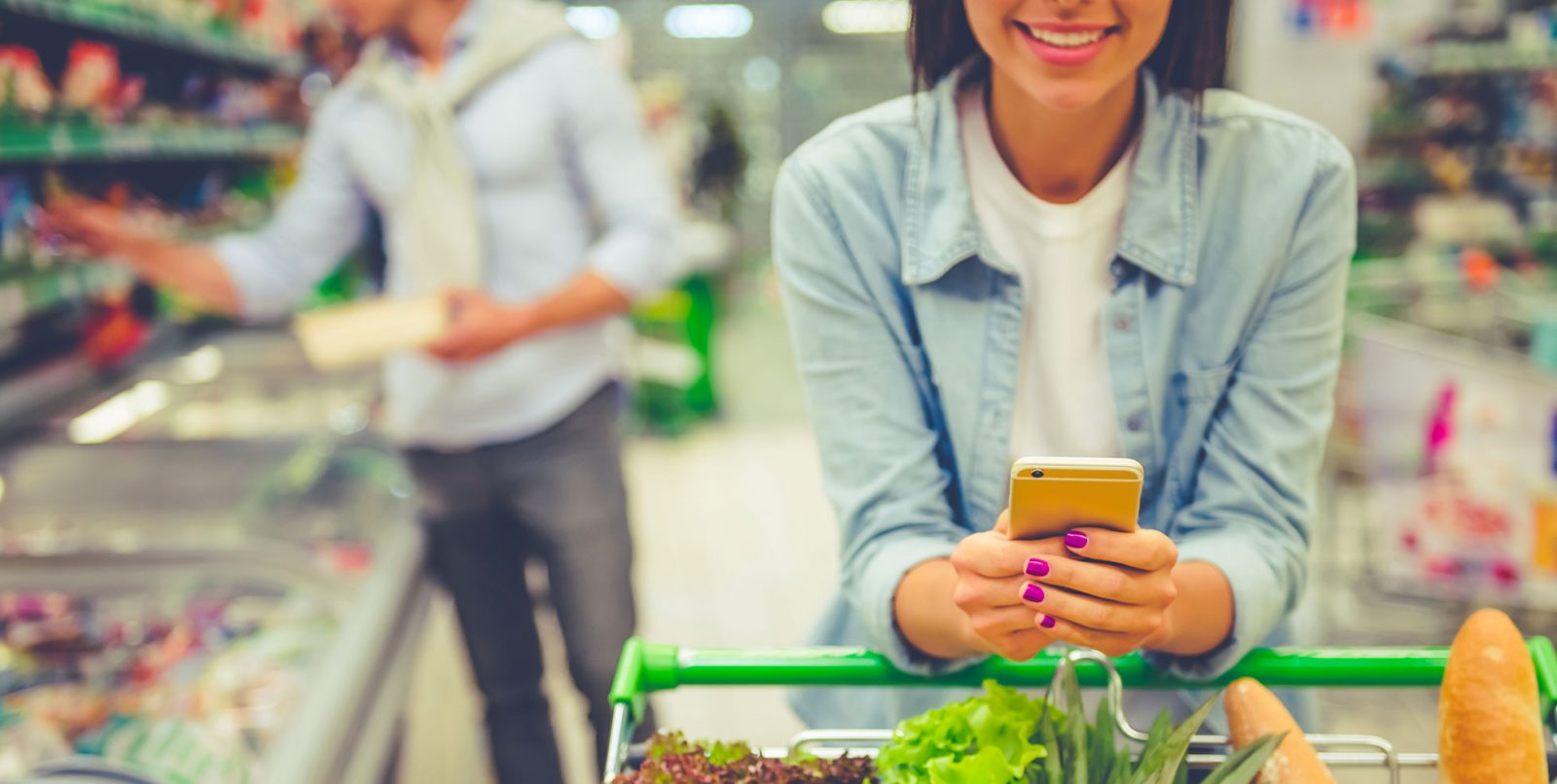 The result?
We have a new consumer. A digital buyer with (even more) omnichannel attitudes and behaviors. This person diligently researches online before they buy. They're just as happy using the internet to get their groceries as they are to buy them in-store. And 58% will keep using a new brand they've found.
The new consumer will remain digital in their behavior and their expectations have grown higher. They know brands have used this time to ease into a digital path and they expect to be rewarded for their loyalty with a better overall experience. New phrases like "buy online, pickup in store" are now part of everyday consumer lexicons.
These shifts are permanent. The new consumer is asking us to change and meet their evolved needs. It's clear, new consumers are resilient in finding what they need; they will be loyal to those who provide what they're asking for. This is a unique chance to learn from their feedback and make great business decisions.
Need help?
For the full research report, or for assistance, email solutions@mfour.com.
References: